Elon Musk Responds To LeBron James' Serious Concern About Twitter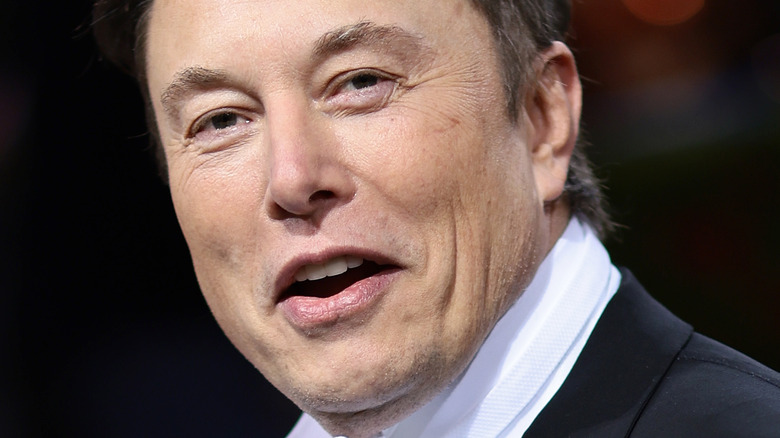 Dimitrios Kambouris/Getty Images
Elon Musk is now the official owner of Twitter, and his $44 billion acquisition has already stirred up much controversy. For instance, "The View" co-hosts are concerned that Donald Trump and other contentious leaders will return to the platform.
Also, In a lengthy letter to Twitter advertisers, Musk tweeted his reasoning for buying the platform, saying, "I didn't do it because it would be easy. I didn't do it to make more money. I did it to try to help humanity, whom I love." He added, "Twitter obviously cannot become a free-for-all he**scape, where anything can be said with no consequences!" However, many users are evidently concerned that, under Musk's control, Twitter will become more of a "free-for-all he**scape."
Musk has made some major changes so far. According to CNN Business, the tech entrepreneur fired Twitter's top executives — CEO Parag Agrawal, CFO Ned Segal and Chief Legal Officer Vijaya Gadde. But there's one popular area Musk hasn't tackled yet, and one NBA star is worried.
Elon Musk blamed the Twitter bots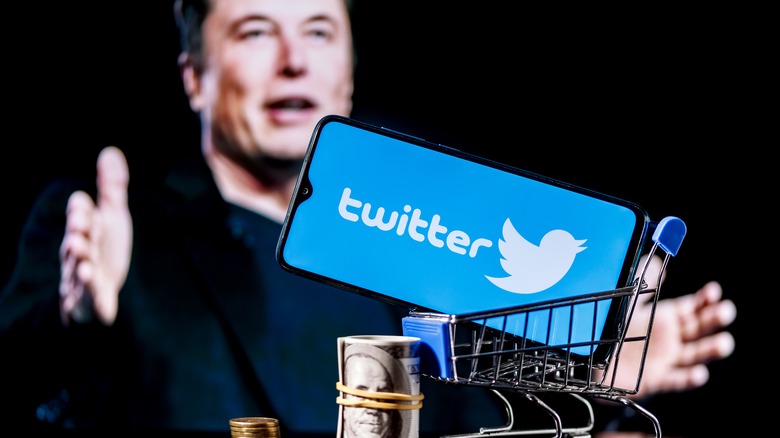 Sergei Elagin/Shutterstock
Since Elon Musk has acquired Twitter, there have been some alarming shifts. The Network Contagion Research Institute, which reviews hundreds of millions of social media messages, found that use of the n-word on Twitter increased nearly 500% in the 12-hour period after Musk's deal was completed, per The Washington Post. NBA star LeBron James recently expressed his concerns about this issue, tweeting, "I dont know Elon Musk and, tbh, I could care less who owns twitter. But I will say that if this is true, I hope he and his people take this very seriously because this is scary AF. So many da** unfit people saying hate speech is free speech."
In his replies, Musk retweeted a claim about bots, which said, "Nearly all of these accounts are inauthentic. We've taken action to ban the users involved in this trolling campaign — and are going to continue working to address this in the days to come to make Twitter safe and welcoming for everyone." In the thread, a previous tweet from Musk stated, "To be super clear, we have not yet made any changes to Twitter's content moderation policies." He added that a content moderation council will be created to address content decisions and account reinstatements. Thus, according to Musk, outstanding issues won't be resolved until the council meets.