Nancy Pelosi Breaks Silence On Husband's Brutal Attack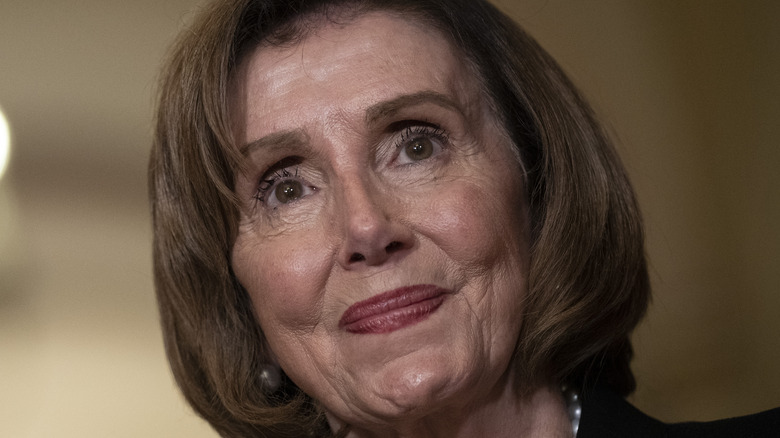 Drew Angerer/Getty Images
On October 28, America was thrown off guard when a 42-year-old man entered the San Francisco home of U.S. House Speaker Nancy Pelosi and attacked her husband, Paul Pelosi, with a hammer. Paul suffered a skull fracture, as well as "serious injuries" to his hands and arm, per the BBC, but he's expected to make a full recovery. Nancy, who was in Washington, D.C. at the time, immediately rushed back to San Francisco and met her husband at the hospital where he was being treated. 
The assailant, David DePape, who has a history of posting a number of far-right and fringe conspiracy theories online, was reportedly shouting "Where is Nancy?! Where is Nancy?!" during the attack. He was promptly arrested by police at the scene. He has since been charged with a number of felonies, including attempted murder, and he's currently in custody. 
The following day, on October 29, Nancy Pelosi herself finally broke her silence and made a statement about the brutal attack on her husband — and she did not mince words. 
Nancy Pelosi says she's 'heartbroken and traumatized' by the attack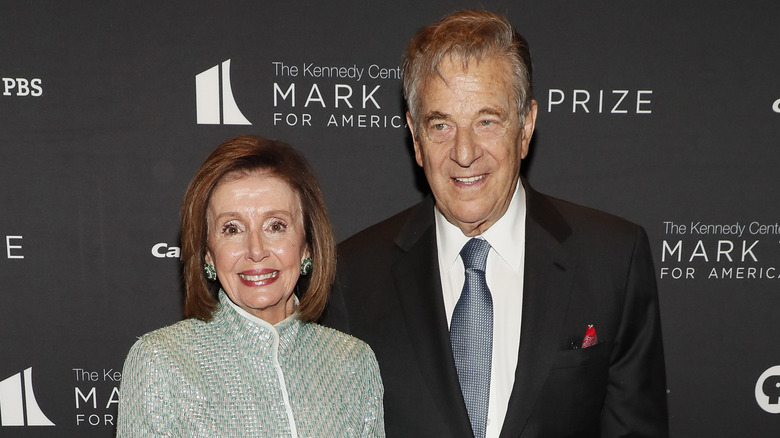 Paul Morigi/Getty Images
In an official statement released by the Speaker's Office on October 29, House Speaker Nancy Pelosi condemned the attack on her husband, Paul Pelosi, saying that she and her family were "heartbroken and traumatized by the life-threatening attack." She added that "we are grateful for the quick response of law enforcement and emergency services, and for the life-saving medical care he is receiving." 
Nancy added that she and her husband are thankful for the "outpouring of prayers and warm wishes from so many in the Congress." While the Democratic response in Congress has been swift and censorious, some Republicans have chosen to stay silent, while others have used the attack as an opportunity to condemn the Pelosis. While former Vice President Mike Pence and Senate Minority Leader Mitch McConnell have unequivocally condemned the attack, per The Hill, former President Donald Trump and House Minority Leader — and potential next Speaker — Kevin McCarthy have remained silent. Georgia Rep. Marjorie Taylor Greene used the opportunity to condemn what she sees as a rise in violent crime, writing that she has been targeted by "violence & death threats every day." 
Rep. Alexandria Ocasio-Cortez condemned the silence on the right, referencing a similar reaction from the right-wing in November 2021, when far-right Rep. Paul Gosar tweeted a video of Ocasio-Cortez being killed, and McCarthy's tepid defense of him. "What has [McCarthy] said?" Ocasio-Cortez tweeted of the attack on Paul. "Nothing. This is who he is."