The Truth About John Mayer And Andy Cohen's Friendship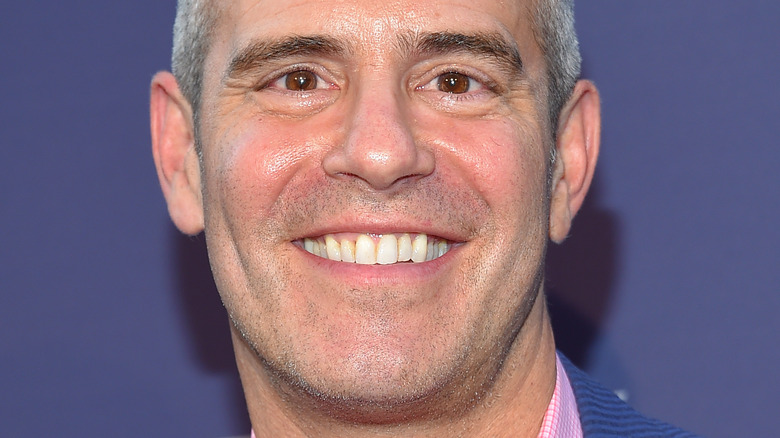 DFree/Shutterstock
One is a renowned pop music aficionado and the other is a prominent staple in pop culture and perhaps the face of Bravo. We're talking John Mayer and Andy Cohen — the Hollywood friendship the world simply cannot get enough of.
John Mayer broke into the music scene with "No Such Thing" in 2002 and has released many top singles since. Fans adore his music for the raw emotions, smooth vocals, and let's not forget his guitar work! Mayer is a celebrated artist who has won many awards including seven Grammys and has even scored the most No. 1 hits of any other artist on Billboard's Top Rock Albums list, per Billboard. Cohen, on the other hand, is an Emmy award-winning host, producer, author, and all-around reality TV whiz. Per Bravo.com, he's also the host and creator of "Watch What Happens Live!," a live late-night television show that "consistently makes headlines."
The pair couldn't be more opposite. Cohen is outspoken and knows the who's who of just about anyone in the industry. Mayer generally keeps a low profile and remains quiet. However, he's not quiet when it comes to his friendship with Cohen. So, let's answer the question on everyone's minds: How did the unlikely pair become the great friends they are today?
John Mayer and Andy Cohen initially bonded over live music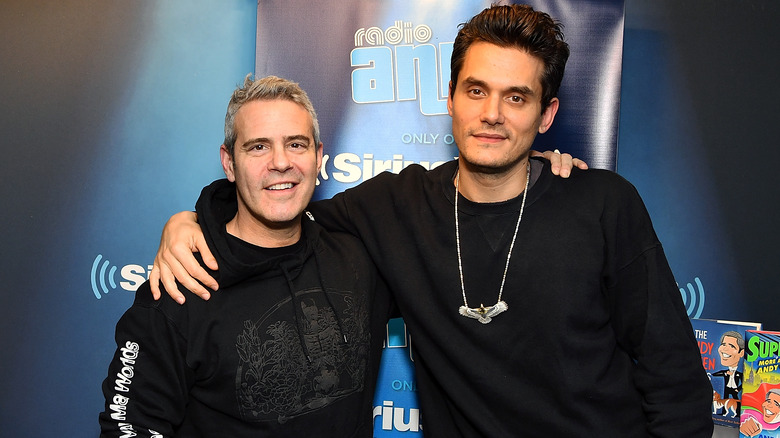 Slaven Vlasic/Getty Images
There's nothing that bonds people like live music — and Andy Cohen and John Mayer couldn't agree more. Cohen documented their experience when they went to see the Grateful Dead together for the whole world to fawn over in Entertainment Weekly. While the duo made their way to the show, the pair shared a few tidbits along the way to highlight an important deciding factor in their beloved friendship.
The "WHHL" host admitted that the pair have an "unlikely friendship," but that didn't stop them from getting together for a road trip to "bro it up." The pop culture enthusiast shared on Radio Andy in May 2019 that the trip eventually solidified their friendship, brought the pair "even closer," and seeing the band "sealed" the deal for their kinship.
Their quick-witted banter caught the attention of many as the obsession with their friendship grew immensely. The Bravolebrity called the entire experience "epic" and "unforgettable." (We can only imagine!) Comparing their friendship to that of Gayle King and Oprah Winfrey on Periscope in June 2015, it's clear that the pair have a bond that will certainly stand the test of time.
John Mayer and Andy Cohen support each other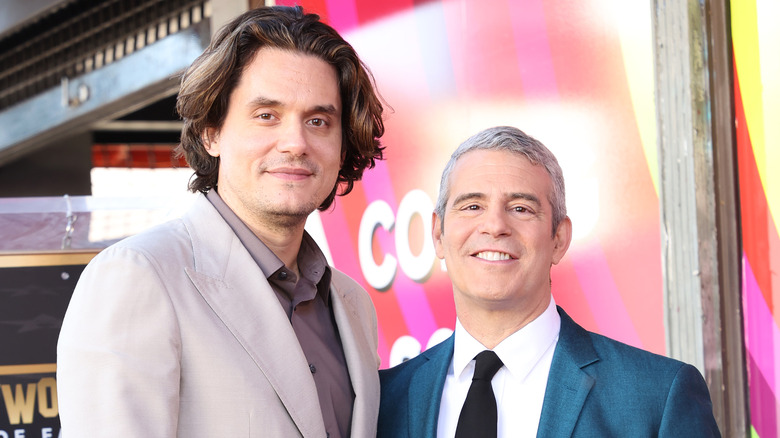 Amy Sussman/Getty Images
Andy Cohen and John Mayer are living proof that a little support goes a long way and you're never too busy for a dear friend. Cohen took a bit of his own advice in a column with Glamour in October 2014, where he shared, "No matter how busy we all get, I make time for friends—for a call or in-person time."
Since becoming best buds, the two have not only supported each other in many ways, but have also proven that they only have the best intentions for each other. In an interview with Extra in February, Cohen revealed that "trust" is one of the many reasons that the two have become so close.
Mayer shares the same sentiments and had nothing but positive things to say about his dear friend in a tribute in February when Cohen received a star on the Hollywood Walk of Fame. During the ceremony to celebrate the joyous occasion, Mayer shared that Cohen "eases the burden of life," and was a "much-needed ray of sunshine," amongst other positive affirmations to share his admiration for his beloved friend. "Andy really is the world's friend," Mayer gushed. "...He's also my friend, my dear friend. and there are times in life when you just need a friend you can count on." Regardless of their packed schedules, showing up for each other is important to these besties. And let's be honest, this is a pairing we didn't know we needed... and ultimate goals!