The Reason Meet The Barkers Ended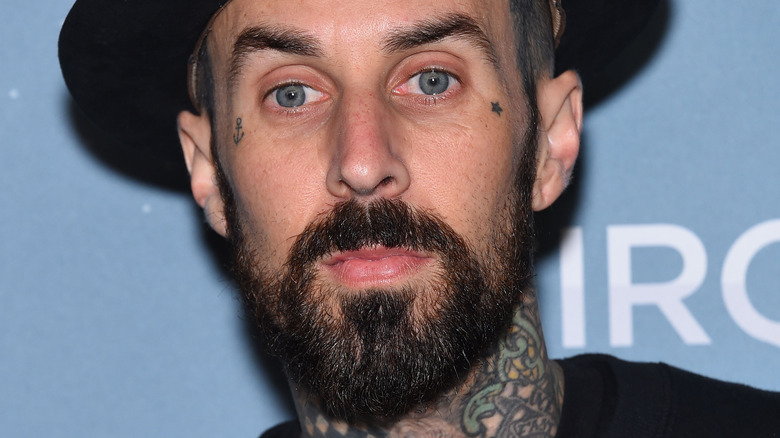 DFree/Shutterstock
Before the world knew "Kravis," the affectionate name bestowed upon Travis Barker and Kourtney Kardashian's relationship, there was "Shravis," the romance Barker shared with his first wife, Shanna Moakler. Unlike the Blink-182 rocker's relationship with Kardashian, his union with Moakler was anything but a happily ever after. 
According to Us Weekly, Barker and Moakler first began dating in 2002. From there, the pair's relationship moved quickly. A year into their relationship, the two welcomed their first child together, a son named Landon. Then in 2004, the two officially tied the knot and welcomed their second child together in 2005, a daughter named Alabama.
At around this time, the two signed on to film an MTV reality series — titled "Meet The Barkers" — which offered fans a peak into the couple's romance and newfound family. They might as well have called the show "Be Introduced To The Barkers" because it ended less than a year after premiering. After the show concluded, Barker and Moakler also called it quits. Here's the real reason the show ended and how it affected their relationship.
Travis Barker says Meet The Barkers broke his marriage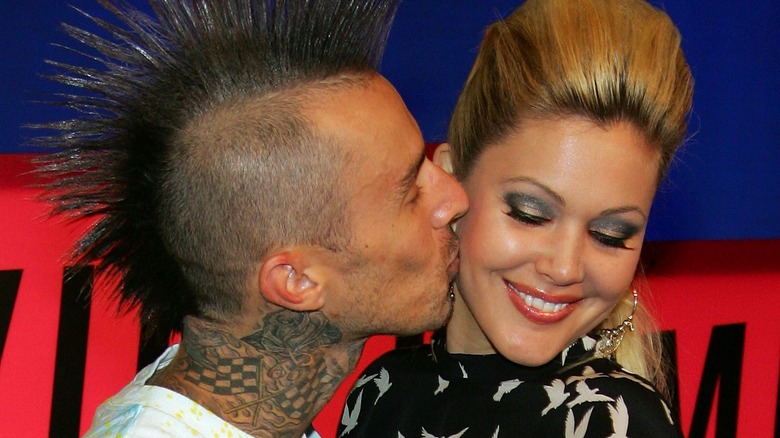 Ethan Miller/Getty Images
Travis Barker and Shanna Moakler's rocky relationship began its decline the second they agreed to do a reality show.
Even before the show, the two had a tumultuous time together. But according to Barker and Moakler, the show only made things worse. "I think the show destroyed our relationship," Moakler wrote in Travis Barker's memoir, "Can I Say, Barker," per Radar Online. "I think he was afraid he was going to be looked on as a reality star. So when the cameras stopped rolling, he distanced himself from me in every way that he possibly could."
While Barker believes the reality show didn't change him, he thought it changed his wife. "I felt like having a reality show changed Shanna's character. Shanna wanted to be an actress," Barker revealed, adding that he believed Moakler began doing things just for the cameras. "It was turning into a variety show instead of a reality show — and in my mind, she was behaving out of character on camera, which was carrying over to her not being genuine with me." From there, Barker explained that the two decided to end the reality show as it was "toxic" for their relationship. According to Us Weekly, not long after they put an end to the show, Barker filed for divorce.
Where do Travis Barker and Shanna Moakler stand today?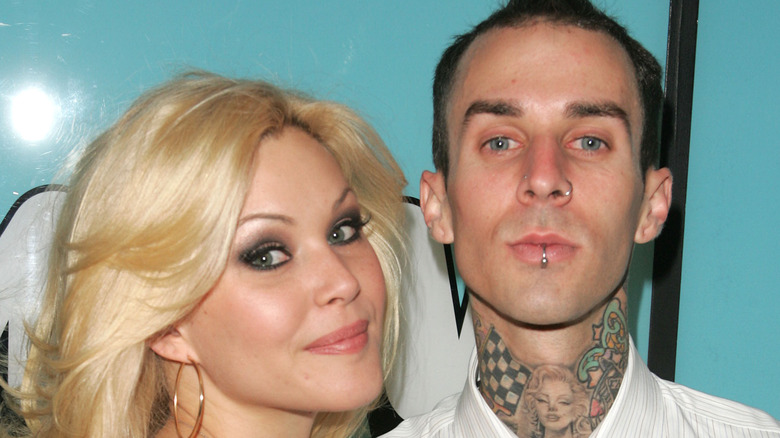 Peter Kramer/Getty Images
Travis Barker and Shanna Moakler briefly reconciled after Barker's tragic plane crash, but accusations of infidelity proved to be the nail in the coffin of their romance. By 2008, the two had finalized their divorce and continued to live together to co-parent their two children. However, their battle over custody would eventually become acrimonious.
According to TMZ, both Barker and Moakler felt that the other parent was unfit for full custody, and Moakler alleged that Barker intimidated her. In 2014, police were called. Moakler alleged that Barker said he would "put a bullet in [her] head," while he claimed that she threatened to have him beaten up by her boyfriend. Eventually, the two worked through their disagreements and today are cordial with one another, with the kids being at the center of their relationship. "The kid's interest is what we all have in mind — there's nothing else," Barker said in 2016, per People. "Our relationship was so long ago. We're just being friends."
Now, with Barker marrying Kourtney Kardashian in May 2022, Moakler maintains there is no bad blood between her and Barker. Instead, all she wants is for Barker and her kids to be happy. "He's my friend and co-parent, and I want him to be happy," Moakler told Page Six. "And if being with her makes him happy, and she's happy, I'm happy for both of them, honestly."