SNL's Chris Redd Updates Fans On His Condition After Scary Attack
Rob Kim/Getty Images
Comedian Chris Redd is gifting us with another treasure through his HBO comedy special "Why Am I Like This?" The SNL alum has crafted a thriving career in comedy – after initially wanting to be a rapper – and just won't quit. But he made headlines for a scary incident completely out of his control. Redd was getting out of a car in New York City in late October 2022 when he was attacked.
As TMZ reported, Redd was walking towards the Comedy Cellar when someone approached the comedian and punched him in the face. The attacker was wearing a security guard uniform and had on a pair of brass knuckles. Police have accessed security footage in the hopes of finding Redd's attacker. The comedian had to cancel his comedy routine that night, of course and was taken to the hospital for injuries, which included black eyes and a deep gash in his nose. Naturally, fans are very worried, but Redd gave everyone an update on his condition.
Chris Redd says he's 'healing fast'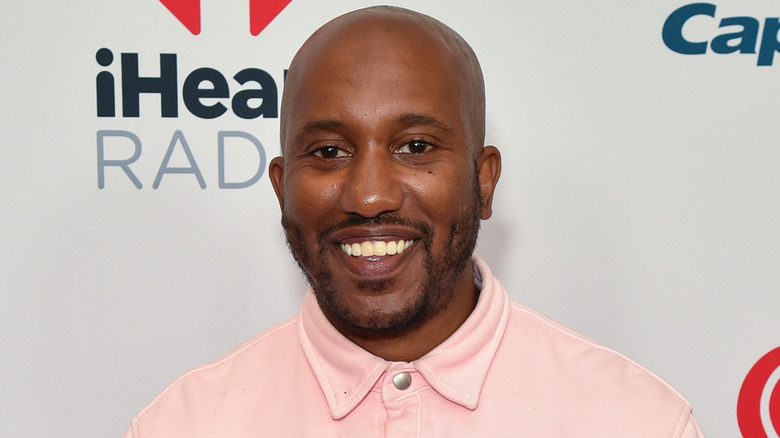 Bryan Bedder/Getty Images
Comedian Chris Redd jumped on Instagram on October 31, 2022, to give fans a report on his progress since his attack in Greenwich Village, New York City. "I've been resting up like crazy but I want to say thank you thank you thank you for all the messages of love, the jokes, and the concern," he wrote in his Instagram stories. "I'm okay and healing fast!!" he added. Redd also mentioned delays in his show schedule. "For any shows I missed, I'll be putting back on the schedule so if you bought tickets SIT TIGHT AND I GOT YOU. I'll be up and talking some good s–t very soon," he said.
The original report by TMZ claimed that Redd was wearing a Greg Yuna necklace at the time of the attack and that the perpetrator had grabbed it and broken the jewelry. So Redd also addressed this piece of news in his Instagram stories when he added, "Also... NOBODY SNATCHED MY CHAIN BRO!!!!," followed by laughing emojis. "Y'ALL WILL JUST WRITE ANYTHING!!" So at least we know that didn't happen.