Why Jane Elliot Furiously Quit General Hospital After Her First Stint On The Show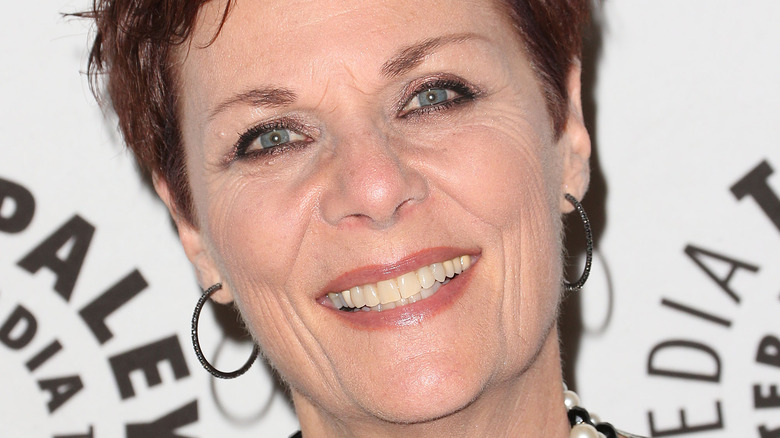 Frederick M. Brown/Getty Images
It's not every day you hear that a soap opera star has thrown in the towel on the set of a daytime television series. After all, it's a coveted position, especially in an industry where television roles are hard to come by. Plus, many actors don't want to earn a reputation for being difficult, like some former "General Hospital" stars have learned the hard way. Actors Ingo Rademacher and Steve Burton were fired from "GH" for refusing to comply with the ABC network's COVID-19 vaccine mandate, losing their roles as Jasper Jacks and Jason Morgan, respectively.
The two actors have since had difficulty finding work. While Burton did manage to reprise his role as Harris Michaels on the "Days of Our Lives" Peacock spin-off "Beyond Salem," according to Deadline, Rademacher hasn't had the same luck. He and his family have moved from California to the east coast, partly in hopes that he can find a job there, per Soaps in Depth.
That's why when legendary actor Jane Elliot quit "General Hospital" in the 1970s, many fans couldn't help but raise an eyebrow. Yet, Elliot had a good reason for what she did and why.
Jane Elliot knew she was being disrespected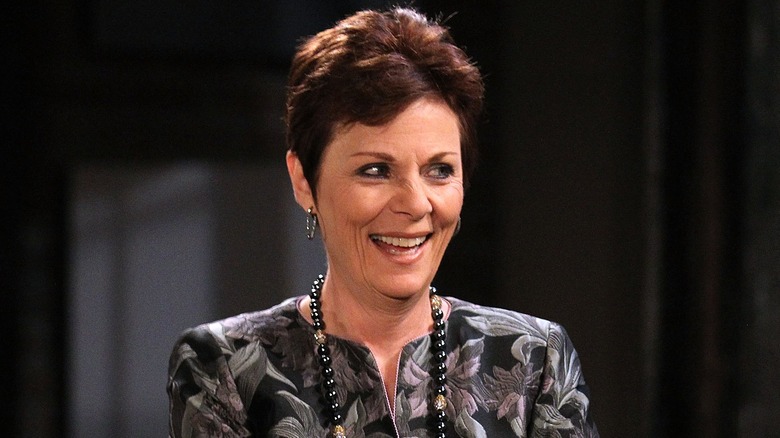 Christopher Polk/Getty Images
As the legendary Tracy Quartermaine on "General Hospital," actor Jane Elliot is well-known and loved by her fans, having been on the show since 1978. Tracy has gone through a lot over the years, including several marriages to the shady Luke Spencer (Anthony Geary) and neverending battles for control over her family's company, ELQ (via Soaps in Depth). Her most recent scheme was in 2021 when she tried to frame Alexis Davis (Nancy Lee Grahn) for drunk driving after she slept with Tracy's married son Ned Quartermaine (Wally Kurth).
Without Tracy, Port Charles would certainly be a different place. In 2013, Elliot admitted there was a time early in her time at "GH" when she wanted to walk away from it all. It wasn't because she didn't like her job or enjoy working with her co-stars, but rather because of a tiff that she had with former "GH" Executive Producer Gloria Monty. In an interview with TV Guide, Elliot admitted she was upset over not getting a pay raise on the show. She put it this way: "I was making, like, a dollar and a quarter a week — horrible money, so little money that I asked for a $50 raise, and Gloria told my agent I was unprofessional. Now, you can call me a lot of things, but you cannot call me unprofessional."
Elliot was so upset by the insult that she didn't return to Port Charles until she was sure changes would be made.
Jane Elliot is still doing what she loves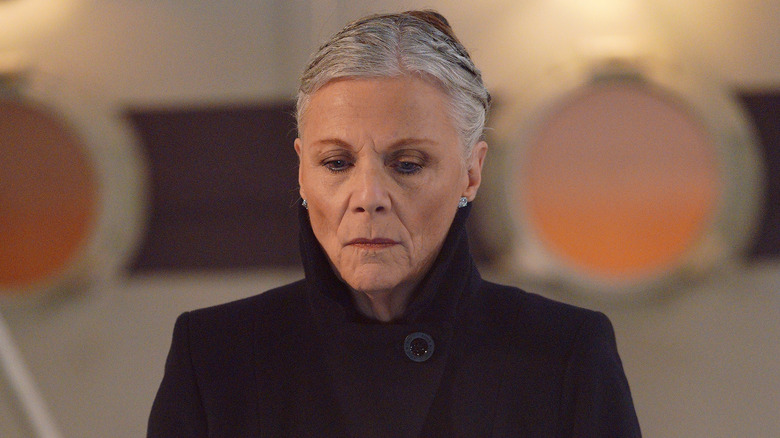 Christopher Polk/Getty Images
In the same interview with TV Guide, Jane Elliot vowed not to return to "General Hospital" until Gloria Monty was gone. Soon enough, that happened. But before coming back to Port Charles, Elliot took roles on other daytime television shows such as "Guiding Light," "Knots Landing," and even "Days of Our Lives." 
For many "General Hospital" fans, this story isn't surprising as Elliot has often stayed true to her character's tough persona, both on and off-screen. In 2016, Elliot told TV Insider that when it comes to someone like Tracy Quartermaine, it's best to expect the unexpected. She said, "If Tracy falls for someone who's good for her, who respects her, who wants to fulfill her, where does that go? Nowhere! There's no good solution. She's either a fool for love, or you never see her with a man, and she becomes sexless and loses her womanhood, or she's happily married, and the audience goes to sleep."
While Tracy has popped in and out of Port Charles over the years, she did return to "GH" in January 2022 to deliver earth-shattering news: Luke Spencer was dead (via Soaps). Regardless, we're happy that Elliot is still doing what she loves to this day. Plus, there's a good chance she's carrying around more than just a $50 bill in her pocket these days.