Business Might Get Even Worse For Kanye West Very Soon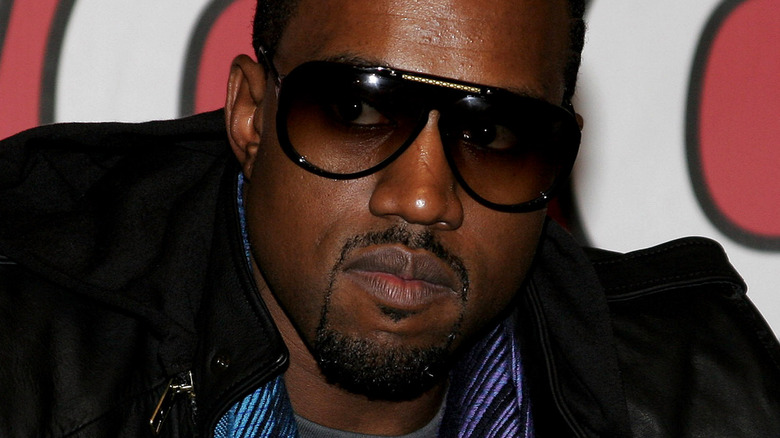 Tinseltown/Shutterstock
When Adidas cut business ties with Kanye "Ye" West on October 25, the rapper was also thereby cut loose from Forbes' Billionaires List. Already dropped by talent agency CAA, Gap, Balenciaga, and Vogue for a string of antisemitic remarks, Ye remained confident that Adidas, his biggest revenue source, would not abandon ship. Working with the German sportswear company since 2013, Ye's lucrative Yeezy line comprises 4% to 8% of Adidas' sales, according to Forbes. Meanwhile, $1.5 billion of Ye's pre-scandal net worth came from said partnership. On the Drink Champs podcast on October 22, Ye even boasted, "I can say antisemitic s**t and Adidas cannot drop me." Alas...
It's ironic (but not unexpected) that Ye's own comments cost him his billionaire status, as he only recently complained that news outlets didn't refer to him as one often enough. In an October 17 interview with Chris Cuomo, Ye lamented, "Tycoon, billionaire, visionary, inventor. These are never used." Now that one of those adjectives can no longer be applied, this might only signify the beginning of his financial downslide. Sources claim the rapper may not have many liquid assets left soon. 
Kanye West could run out of cash in months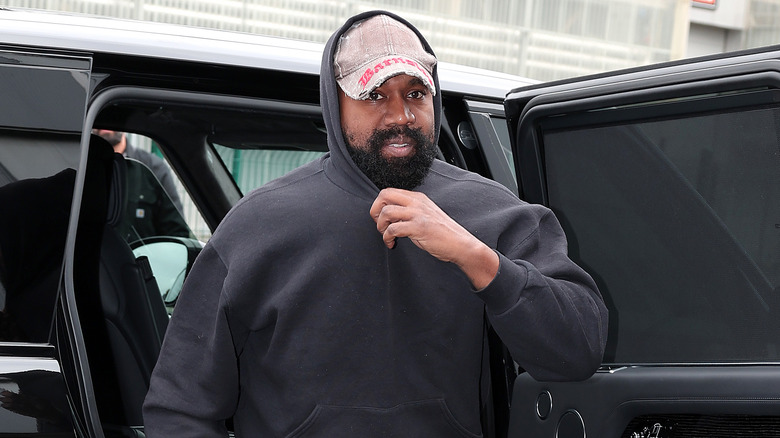 Jacopo M. Raule/Getty Images
Kanye "Ye" West might need to start getting frugal ASAP. According to Page Six's sources, the rapper has approximately $100 million in the bank, but thanks to a "high cash burn rate," he could spend it all in the coming months. Many of the homes he owns are mortgaged, the outlet noted, and his $57 million Malibu mansion is mid-renovation, a project now jeopardized by the financial fallout from his antisemitism scandal. 
Now that Adidas ended its lucrative sneaker deal with Ye, stopping all payments immediately, Ye has lost 75% of his once-billion-dollar net worth. The well from his YEEZYxGAP deal with Gap, which severed ties with him in September, has run dry, as well (save for a few remaining payments). As insiders informed Page Six, that leaves Ye with three other main sources of income — his music catalogue, the release of new music, and concerts. In September, Billboard reported that Ye's team has started quietly meeting with prospective buyers for his catalogue, purportedly seeking 35 times its gross profit. However, no offer has been made yet. Meanwhile, his musical royalties, which net around $5 million a year, are reportedly not enough to make up for his lost business deals. 
"That's about enough to pay his gas bill for his jet," one insider quipped to Page Six. Furthermore, the rapper has no live gigs booked for the foreseeable future and no plans to release new music.