How Candiace Dillard-Bassett Really Met Her Husband Chris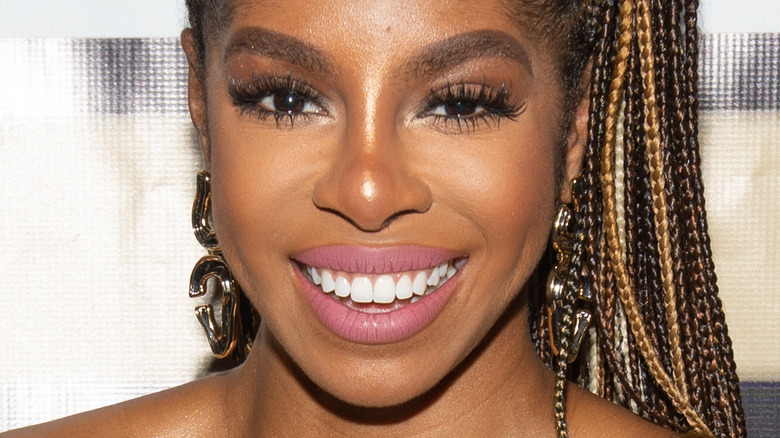 Marcus Ingram/Getty Images
Candiace Dillard-Bassett has been a staple cast member on "The Real Housewives of Potomac" since joining the show in 2018. According to her Bravo profile, Dillard has had a varied career — which also included a stint in politics. Before becoming a reality star, the Mississippi native was a part of Barack Obama's White House administration and worked as an actor.
Dillard – who was crowned Miss United States in 2013 — joined the popular Bravo series alongside her then-fiancé, Chris Bassett. Shortly after joining the Maryland-based installment of the franchise, Dillard and Bassett tied the knot in a lavish wedding ceremony. "Candiace's wedding reminded me of a Parisian fairy tale overflowing in gold and white," a wedding attendee told People. "When she walked down the aisle you forgot about the beauty of the room because she was absolutely radiant."
Dillard has now been a part of "RHOP" for several seasons, and fans have gotten to witness everything from her relationship with her stepchildren to her feuds with her co-stars. However, some fans may still be curious about how the reality star met her husband in the first place.
Candiace Dillard and Chris Bassett worked at the same restaurant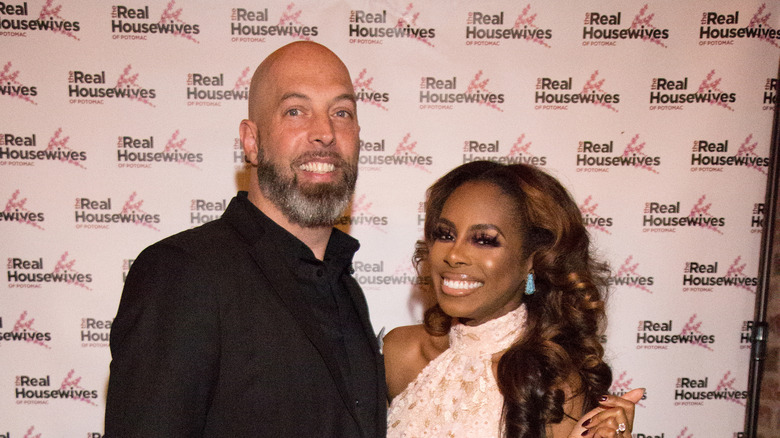 Brian Stukes/Getty Images
Candiace Dillard has made no secret of her love for her husband, Chris Bassett. In August 2022, the "Real Housewives of Potomac" star celebrated their fourth wedding anniversary, and shared a touching tribute to her beau on Instagram. "Happy 4 year anniversary to youuuuuu, Swannnnnnn. Year 4 was a trip," Dillard wrote alongside photos from their wedding day. "Our lives together continue to leave me in awe and I couldn't nor wouldn't want to do any of it without you next to me. I love you to infinity!"
According to Essence, Dillard and Bassett met in 2015, when she was working as a server at a Washington, D.C. restaurant, where Bassett was acting as the manager. Two years later, Bassett proposed to Dillard and the two have been together ever since. Bassett has continued his culinary career throughout the couple's time on "RHOP," famously serving the cast his dishes during a huge blowup. Off the show, he regularly shows off videos from his adventures with his wife, in between sharing his decadent food recipes.
Candiace Dillard has fiercely defended her husband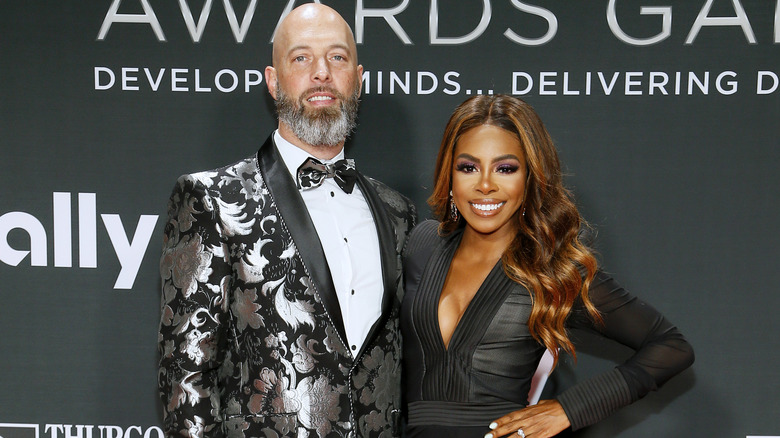 Paul Morigi/Getty Images
During a 2022 episode of "The Real Housewives of Potomac," Gizelle Bryant made a scathing accusation about Candiace Dillard's husband, Chris Bassett. Bryant claimed that she felt "completely uncomfortable" after Bassett invited her to speak in a private room after the "RHOP" season 6 reunion (via Us Weekly). It isn't the first time an "RHOP" husband has faced such scrutiny, with co-star Ashley Darby's ex-husband Michael previously having a much larger scandal of his own.
In response to Bryant's allegations, Dillard rushed to her husband's defense and suggested that she had simply made the accusations to stir up drama.  She tweeted, "The first & most relevant thing I can say is that it's hard to say anything at all because I #supportwomen I #believewomen and I support #metoo." The "Drive Back" singer went on to explain that while she would never want to diminish another woman's experience, Bryant's assertations about Bassett were "appalling."
Similarly, Bassett has also shot down Bryant's claims. Per Bossip, the restaurateur responded on an episode of "RHOP" by calling his wife's co-stars "some miserable ass women."