Gisele Bündchen Reportedly Isn't Sweating Her Future Without Tom Brady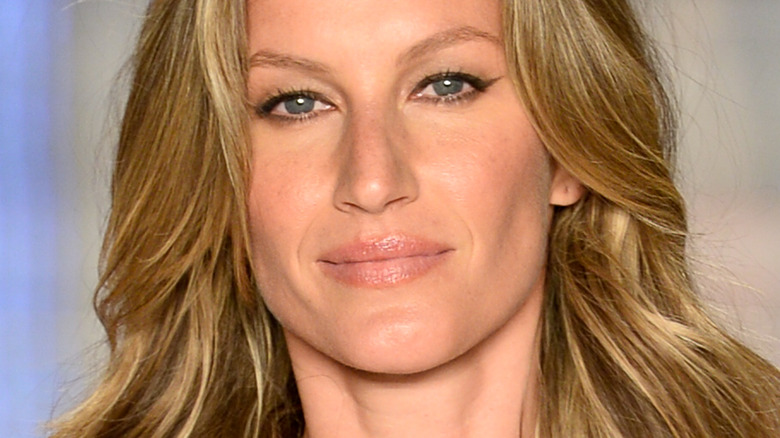 Fernanda Calfat/Getty Images
After weeks of speculation about the state of their 13-year marriage, Gisele Bündchen and Tom Brady made the end of their relationship official by filing for divorce, TMZ reported on October 28. Divorce docs described their marriage as "irretrievably broken," but in separate statements, Brady and Bündchen vowed that they would maintain a healthy co-parenting partnership for the sake of their kids.
An insider told Us Weekly that one major source of conflict for the former couple was Brady's dogged refusal to give up football after flip-flopping on retirement. The source claimed that Bündchen was concerned about the NFL star putting his health at risk and potentially affecting his future quality of life — something that would also impact her and their children. The couple will now share custody of Vivian, 9, and Benjamin, 12, but the details of their divorce settlement have not been revealed. Brady is also raising a 15-year-old son named Jack with his ex Bridget Moynahan.
The split came after Brady spoke about his determination on the field during his "Let's Go!" podcast. While the Tampa Bay Buccaneers quarterback was referencing football and not his failing marriage, his words might make some fans wince now: "I've never quit on anything in my life." But as for Bündchen, giving up on her marriage to Brady and moving on reportedly suits her just fine.
Why adjusting to single life will reportedly be easy for Gisele Bündchen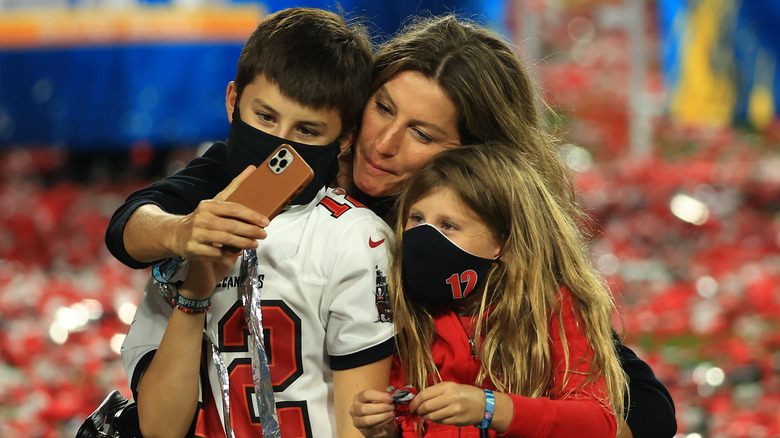 Mike Ehrmann/Getty Images
A source told Us Weekly that Gisele Bündchen and Tom Brady did put a lot of effort into salvaging their marriage, but now that it's over, Bündchen is purportedly adjusting to her new life just fine. As one insider explained to People, the model is already used to living without Brady due to his NFL schedule, so she's quite self-reliant. It also helps that she has her kids to keep her company. "Gisele is great with her children and radiates happiness when either one or both are around," said the source. On October 22, she was photographed smiling as she helped the children pick out some prime jack-o'-lantern candidates during a trip to a pumpkin patch in Miami, per the Daily Mail.
Another insider told ET that Bündchen has found additional solace in her holistic healer, who was photographed burning a sage stick around the supermodel's SUV a few weeks before she and Brady filed their divorce papers, per Page Six. In September, Bündchen told Elle that she was itching to throw herself into her work again, so this could be another welcome distraction. "I have a huge list of things that I want to do," she revealed. 
But some gamblers want to see Bündchen rebound with another love interest — as reported by TMZ, the website BetOnline lists Pete Davidson as the favorite to date Bündchen next.