Here's Why Ross Butler Was Really Replaced On Riverdale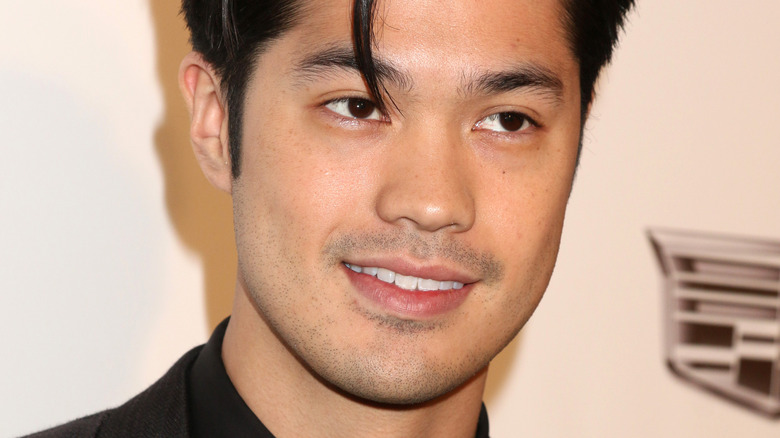 Kathy Hutchins/Shutterstock
"Riverdale" became one of the CW's most highly anticipated shows. Comic fans joined forces to support the series that was based on the smash hit Archie Comics. Both the comic and show follow a teenage group as they handle the challenges of high school in their mysterious small town. With any adaptation from books or comic books, characters' looks and personalities may differ slightly from those in the comics, but that did not stop viewers from watching the show.
The hit tv show debuted in 2017 with actors just coming onto the scene, although one character was quickly recognized. Disney Channel alumni, Cole Sprouse, who starred in "The Suite Life of Zack and Cody," made his return to television acting as one of the core four teenagers in the show. This and the draw from the recreation of the comics really caused the show to become a huge success within its first season.
The success didn't stop there when second season ratings came in; the viewership had jumped a whopping 67 percent from when it first aired on television (via Vulture). Fans of the show were excited as ever to see their favorite characters come back and handle the mayhem that unfolded from the season one finale. However, fans may have been in for a slight surprise when one of the recurring characters in season one was quietly replaced for the second season.
Ross Butler had to make a huge career decision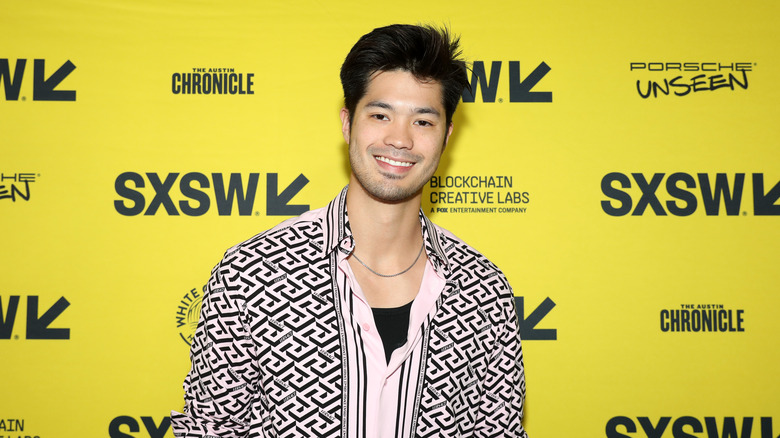 Rick Kern/Getty Images
A fellow teenage character, Reggie Mantle, is the frenemy of the lead character in Riverdale. Fans caught glimpses of Reggie in the first season when he was played by Ross Butler. 
Just a couple of months after the first season of "Riverdale" aired, the Netflix drama "13 Reasons Why" hit Netflix. Just like "Riverdale," "13 Reasons Why" became a phenomenon. A report by ScreenRant shares that the first season of "13 Reasons Why" accumulated 476 million view hours. With both series being a success, demand for the second season was high. Since Butler was on both shows, it became difficult to maintain a healthy schedule. Butler had to decide which show to pursue and which one to let go of. The actor ultimately decided to continue his role in "13 Reasons Why."
Butler explained to Vulture that he had the option to play both roles, but with limited screen time. Ultimately, he associated more with his character in "13 Reasons Why." He shared, "Reggie's a great character, but it's a different tone. I connected with Zach on a much more real level where I didn't have to create so much of a character for him." The scary part for Butler came when they had already replaced him on "Riverdale" without knowing if "13 Reasons Why" would be picked up for another season. Lucky enough for Butler, the show was finally picked up and garnered even more success than the first season.
Charles Melton replaced Ross Butler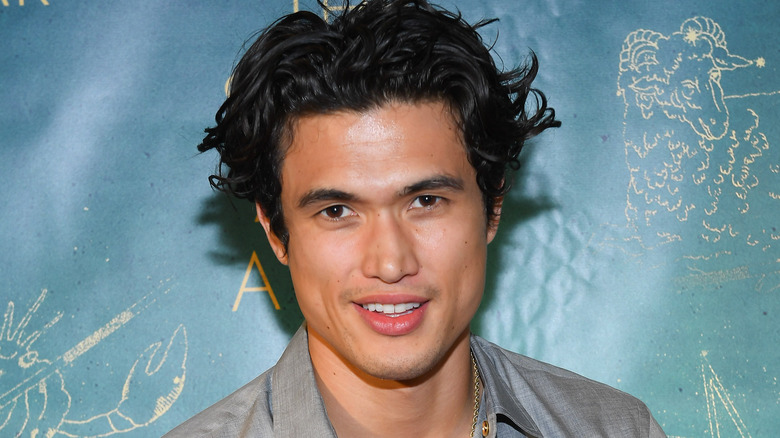 George Pimentel/Getty Images
There have been quite a few shocking replacements of actors on TV shows, and "Riverdale" was no different when it returned for Season 2. Fans were surprised Ross Butler was replaced with a new actor. Charles Melton took on the role of Reggie Mantle and replaced the former actor. 
Melton spoke on playing Reggie in an interview with Insider and explained his thought process on replacing the former actor. He explained, "It's not typical for somebody to replace another character, but based off of this storyline and what the previous actor did, [Reggie] wasn't really established, so it opened up an opportunity for me to put my own spin on things." The actor revealed that throughout the audition, the Chief Creative Officer of Archie Comics and showrunner, Roberto Aguirre-Sacasa, encouraged Melton not to watch the first season. Curiosity got the best of Melton because he ended up watching the first season. Sacasa wanted Melton to take on the role as his own and not how Butler did. Well, it seemed to work because Melton landed the role of Reggie on the teen series.
Funnily enough, in 2021, Butler and Melton got to star in "Riverdale" together (via Elite Daily). Butler returned to the show to reprise his role as an alternate Reggie, making a quick cameo in the fifth episode of the show's sixth season. Both actors have continued their successful acting careers as Melton remains on "Riverdale" and Butler has starred in several films.