Who Was Taylor Swift's Most Brutal Feud With? - Exclusive Survey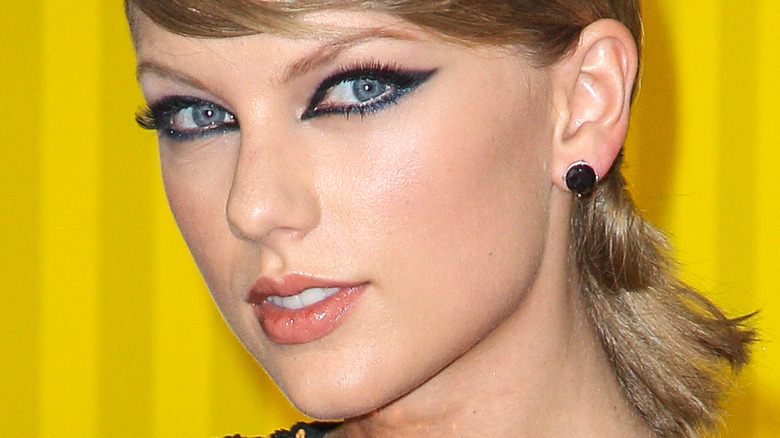 Press Line Photos/Shutterstock
It's not exactly a secret that there are a few famous faces Taylor Swift hasn't exactly seen eye to eye with over the years. The star has had her fair share of stern words and shade going in both directions, though some war of words have lasted a little longer than others.
One of her most brief and easily resolved dramas was with British musician Damon Albarn, after he seemingly questioned Swift's songwriting ability. During a January interview with Los Angeles Times, Albarn was asked for his opinions on Billie Eilish and Swift. For the former, he admitted, "I think she's exceptional," but then said of Swift, "She doesn't write her own songs." That caused Swift to clap back on Twitter, as she tagged the musician and wrote, "I was such a big fan of yours until I saw this. I write ALL of my own songs. Your hot take is completely false and SO damaging. You don't have to like my songs but it's really f**ked up to try and discredit my writing. WOW." Within the hour though, the two had buried the hatchet as Albarn responded with an apology. "I totally agree with you. i had a conversation about songwriting and sadly it was reduced to clickbait. I apologise unreservedly and unconditionally. The last thing I would want to do is discredit your songwriting. I hope you understand," he wrote.
But not all of Swift's dramas and feuds have ended quite that easily.
Kanye West's feud with Taylor Swift was seriously brutal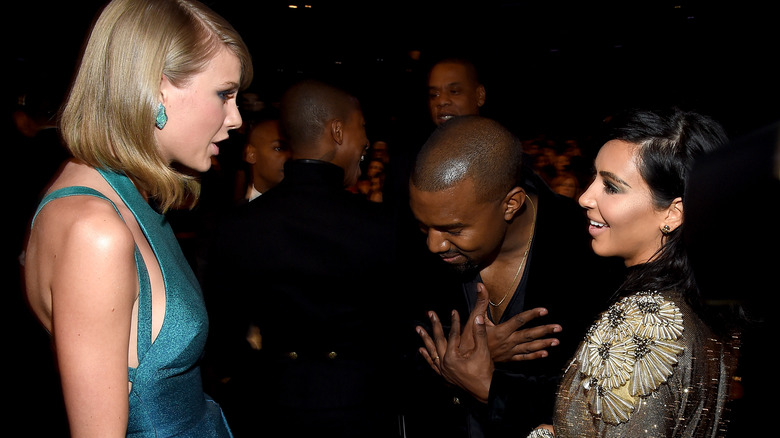 Larry Busacca/Getty Images
To find out what people think is Taylor Swift's ultimate brutal feud was with, we took it to Nicki Swift readers — and they had a pretty clear idea on who T-Swizzle's ultimate feud partner was. In a move that probably won't come as a big surprise, Swift's notorious drama with Kanye "Ye" West came out on top, with 43.95% of respondents branding their drama the most brutal. This one dates back to 2009 when the rapper stormed the stage as she accepted the MTV VMA for Best Female Video, only for him to claim Beyoncé was more deserving. Ouch.
Coming in second place was Swift's equally high-profile drama with another major star, with 24.87% of people we asked claiming her feud with Katy Perry was the most brutal. As you may remember, this dispute boiled over after both spoke about one another in interviews, before they traded insults in diss tracks (Swift's "Bad Blood" against Perry's "Swish, Swish"). All's well that ends well, though, and they eventually made up.
Also appearing to have cleared the air? Swift and Kim Kardashian. Kardashian rushed to West's defense amid their tiff, which created her own feud with the songstress that 13.97% claimed was the most brutal. Closing out the bottom two was Swift's spat with Scooter Braun over the rights to her earlier music with 13.12% of the votes, while Swift's issues with former boyfriend Calvin Harris rounded things out at 4.09%.