Meghan Markle Gives Look Inside Prince Harry's Parenting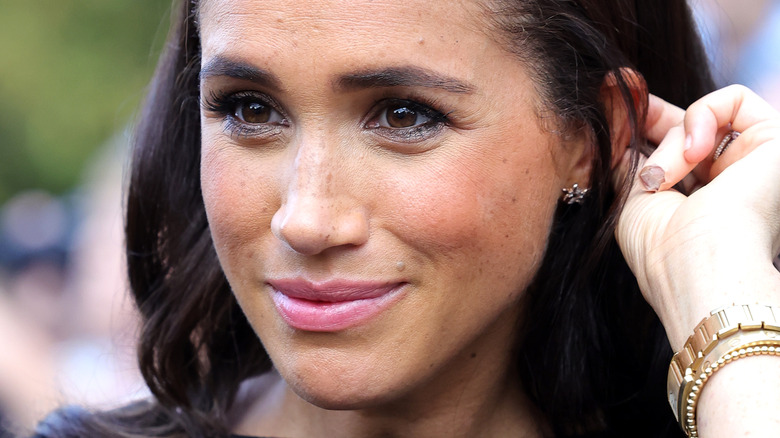 Chris Jackson/Getty Images
Thanks to her Archetypes podcasts, fans have learned a little more about Meghan Markle, what she likes, what she doesn't like, and some of the hopes she has for the future. During one particular episode with Paris Hilton, the Duchess of Sussex admitted to feeling like a "bimbo" while working on the television game show "Deal or No Deal." According to Page Six, she didn't like feeling objectified as a briefcase girl. "It was solely about beauty, and not necessarily about brains," she said. Meghan also opened up about going to a nude spa with her mother, as detailed by Us Weekly, and talked about the "angry Black woman" stereotype with Issa Rae, per NBC News. Clearly, there's no subject too controversial that Meghan won't tackle, even alongside big name guests on the podcast.
And while we know that Meghan isn't looking to appear on any game shows in the near future or watch "Austin Powers" movies during her nights lounging on the couch, a lot of her fans still couldn't help but wonder what her life at home with Prince Harry, Duke of Sussex really looks like. Luckily, the Duchess did open up about life with the royal and just what kind of dad Harry really is behind closed doors.
Prince Harry is the kind of royal dad you'd expect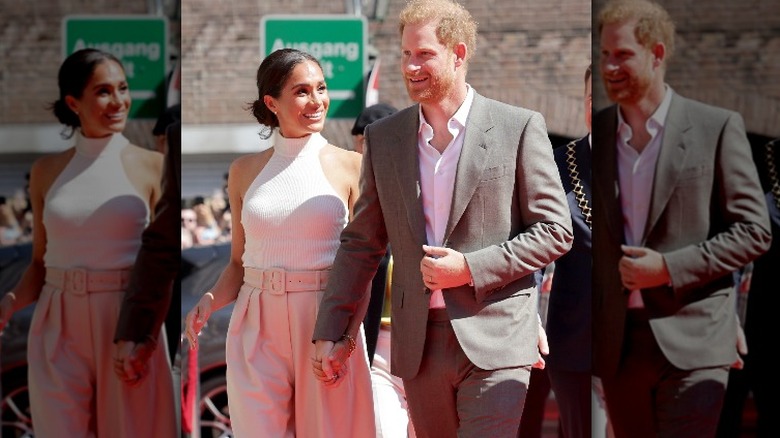 Chris Jackson/Getty
Even before Meghan Markle came into the picture, Prince Harry, Duke of Sussex was lauded for his easygoing nature with kids. In 2018, the Duke of Sussex actually goofed around with their wedding party's youngest members before their official portrait was taken, according to People. Plus, there are numerous photos and headlines about how great Harry has been with kids over the years, per ET. During Meghan's Archetypes episode about parenting, she confirmed that Prince Harry is the kind of dad at home that everyone expected him to be. 
According to Page Six, Meghan told her guest Pamela Adlon that Harry is very hands-on with the couple's two children, Archie and Lilibet. She said that whenever she's making breakfast for their family, Harry is great at doing the little things like getting the kids dressed for school. Meghan also told Adlon that she admired her for being a single mom to her three children, Gideon, Odessa, and Valentine. She said, "It is so much work to be a mom when you are just trying to be a conscious parent, to raise good, kind human beings, and to do that solo is the most impressive, admirable thing on the planet."
Then again, Princess Diana was a single mom, too. There's a good chance Harry learned a lot about parenting watching his mum work her royal magic.