What Vicki Gunvalson Has Been Up To Since Leaving RHOC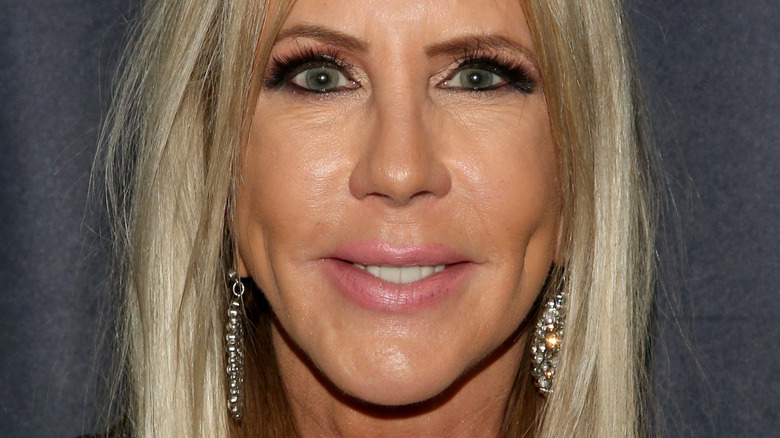 Gabe Ginsberg/Getty Images
Vicki Gunvalson is the OG of the OC -– and she'd be the first to tell you exactly that. What that really means is that she was the first ever Real Housewife to be cast on Bravo. Gunvalson reigned supreme over Orange County for almost 15 years before finally departing the series in 2019. Vicki was let go along with Tamra Judge after being demoted to a "friend of" role for her final season, per Us Weekly.
Gunvalson gave fans a lot of drama over the years, which newer cast members have struggled to match. First, there was her horrific marriage to Don Gunvalson, which involved a lot of public fighting and cheating, a vowel renewal, and finally, divorce. Then there was her relationship with Brooks Ayers, who pretended to have cancer, and the jury is still out on what Gunvalson knew and when. Then there was her doomed engagement to Steve Lodge. Finally, Gunvalson ended her tenure with a bang by maybe/maybe not (but probably) cyberbullying Kelly Dodd's tween daughter.
Suffice it to say, there is a Gunvalson-sized hole in the Bravoverse that has yet to be filled. While they can't get much of her on-screen these days, Gunvalson is definitely keeping busy. If the rumors are true, there's an "RHOC" return in her future.
Vicki had a bad breakup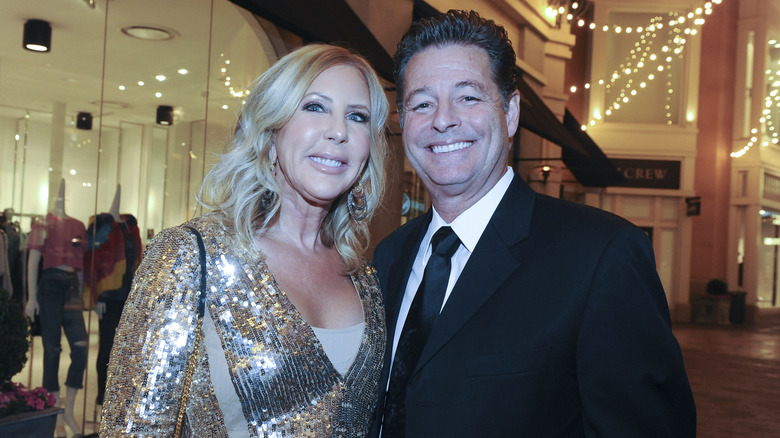 Amy Graves/Getty Images
When Vicki Gunvalson left "Real Housewives of Orange County" in 2019, she did so on a high note. During her final season, Gunvalson got engaged to longtime lover Steve Lodge. It seemed like with Lodge, she finally got it right. Well, at least until the cameras stopped rolling.
By late 2020, Gunvalson and Lodge were ready to call it quits, per Page Six. "He obviously fell out of love with me, and I guess I didn't want to believe it to be true because we didn't fight," Gunvalson told the outlet. "I was leaning back, not trusting him. And there was a valid point. Why? Because obviously, he had somebody on the sly." After the breakup, Gunvalson and Tamra Judge took to social media to set the record straight about Lodge. In the comments of one of Judge's posts, Gunvalson claimed that Lodge had been dating someone much younger for a while before he broke off their engagement.
There's no way for us to know 100% whether or not Lodge cheated, but the fact that he got engaged to a 37-year-old woman three months after splitting with Gunvalson raises some eyebrows. As for Vicki, she's determined not to let it bother her. "He's a fame whore and is all about staying relevant," Gunvalson told Us Weekly. "I've gone out with some friends but have no desire to do what he's doing. Marriage is a sacred thing," she said.
Vicki didn't want to go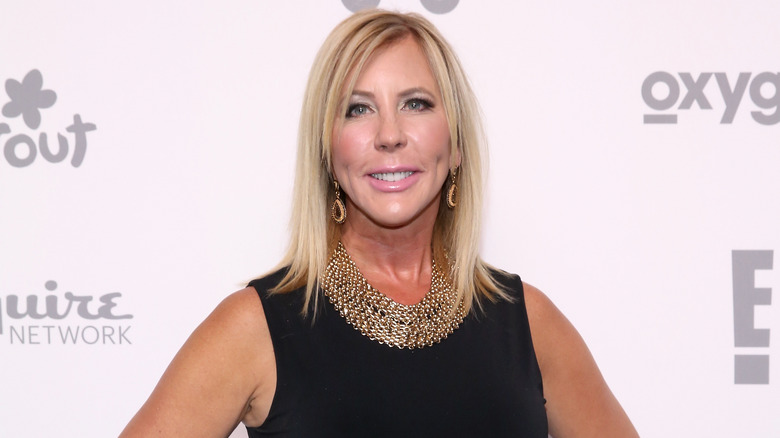 Robin Marchant/Getty Images
Since you last saw her on "RHOC," Vicki Gunvalson hasn't just suffered a heartbreak, she's come to terms with her departure from Bravo. Unlike some previous Housewives, Gunvalson wasn't coy about the end of her tenure. Just ask her and she'll tell you that she didn't leave "RHOC" by choice.
During an interview with Jill Zarin on her "Whoop it Up" podcast, Gunvalson dug into the behind-the-scenes drama that led to her and Tamra Judge losing their jobs. "We got very expensive and I think they said that viewers were ready for younger blood," Gunvalson said. She added that she wasn't getting along with all the producers, and that may have hastened her departure. "My last two years, a producer didn't like me. So, there can be a way for the cast to be influenced by him saying this, that, and the other." As for a return to reality TV, Gunvalson isn't ruling it out.
In 2022, she appeared on a Housewife spinoff, the "Real Housewives Ultimate Girls Trip," and promptly caused a lot of conflict about vaccines, per The Daily Mail. Judge was recast in "RHOC" and will appear in the upcoming season. Gunvalson wasn't offered a full-time contract, but in 2022 confirmed that she would appear in Season 17. "We definitely filmed a little scene," she told E!. "I'm going to be doing a little cameo—one or two times—that's it this season. It was good."