Florence Pugh Gives Credit To Ex-Boyfriend Zach Braff For Teaching Her A Major Lesson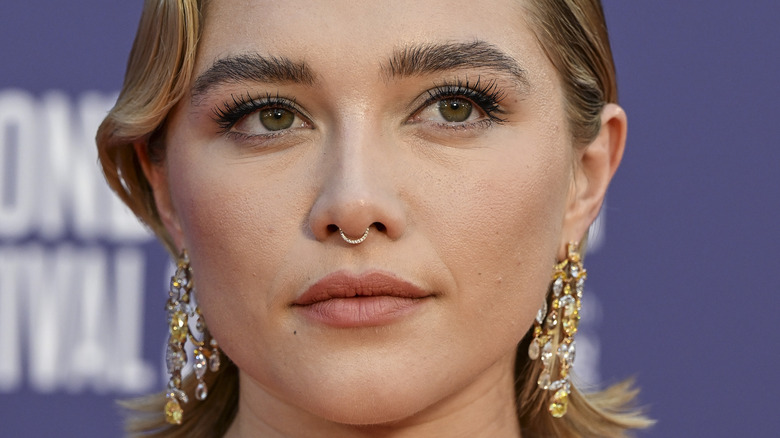 Jeff Spicer/Getty Images
For the last few years, Florence Pugh has really risen to her fame. Known for films like "Midsommar," "Little Women," and "Don't Worry Darling" (with all its drama), Pugh has been everywhere as of late. She was also in a relationship with fellow actor Zach Braff for three years until August 2022, which kept her in the headlines even when a new film wasn't on the horizon. But, as is the case with fame, Pugh has had a bit of a tough time keeping her personal life private — particularly her romantic relationships. She acknowledged this struggle with Harper's Bazaar, largely focusing on how the public had a lot of opinions about her and Braff's relationship.
"We've been trying to do this separation without the world knowing, because it's been a relationship that everybody has an opinion on," Pugh told the outlet. "We just felt something like this would really do us the benefit of not having millions of people telling us how happy they are that we're not together. So we've done that." She added, "I automatically get a lumpy throat when I talk about it." Although the end of a relationship is often bittersweet, the "Black Widow" star has seen the bright side of her time with the "Garden State" actor as well. 
Recently, she discussed the topic with the BBC and explained how Braff taught her to cope with fame.
Florence has struggled with negative comments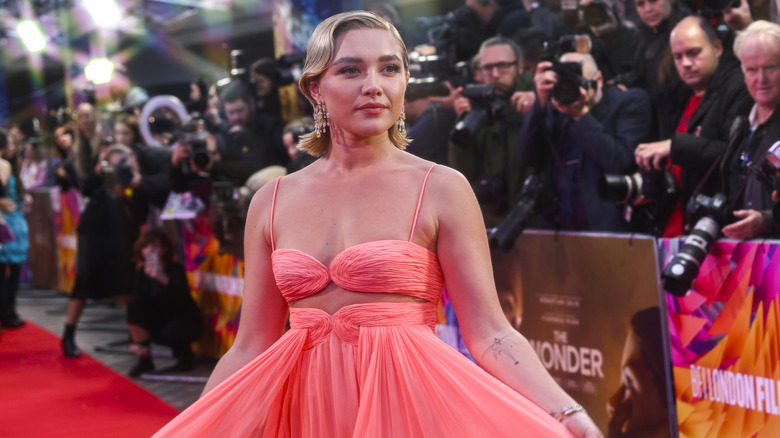 Gareth Cattermole/Getty Images
Anyone who is thrust into fame, even if it's done slowly, is likely to struggle with the onslaught of commentary from the public. Florence Pugh was not immune to the constant noise early in her career, which is why she's grateful for her time with he ex-partner Zach Braff, who taught her to push those things away. As Pugh told the BBC's "This Cultural Life" podcast, one of his biggest pieces of advice was to not read comments online, despite how difficult that is. This was an important lesson while Braff and Pugh were together because their 20-year age gap made them a constant target for online conversations.
"I don't think that people, just because they have this job, that every aspect of their life should be watched and written about," the 26-year-old told Harper's Bazaar. So, she took advice from her former beau to heart, according to her conversation on "This Cultural Life." Pugh recalled the words of wisdom Braff shared after she was feeling emotional about negative comments she saw online. "If you're doing that — if you're looking for it — then inevitably you're going to find something that hurts you," she recalled the "Scrubs" star telling her. 
She said that, following this enlightening conversation, she now seeks out positive conversations and not comments which are often full of vitriol. Perhaps that's how she keeps the joy alive in the work she does, which includes diving headfirst into her characters.