Daniel Radcliffe Explains Why He Spoke Out Against JK Rowling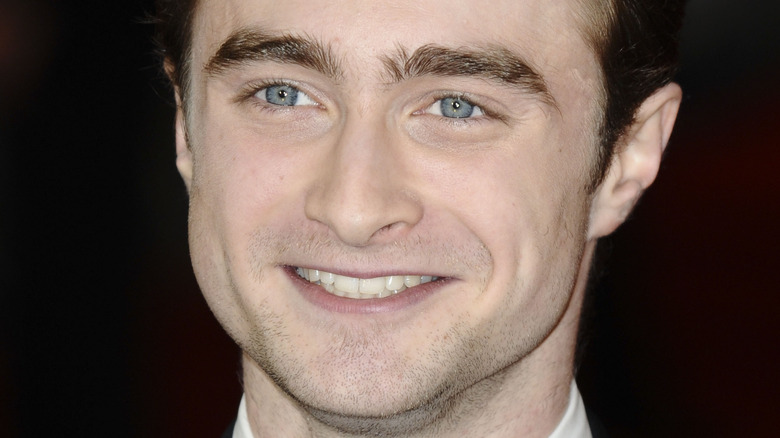 Featureflash Photo Agency/Shutterstock
Daniel Radcliffe is revealing why he hit back at Harry Potter author JK Rowling following her controversial remarks about trans people. As you may remember, Rowling received serious backlash in June 2020 after she shared her views, which many claimed were transphobic. One particularly problematic message saw her retweet a Devex article that asserted, "Opinion: Creating a more equal post-COVID-19 world for people who menstruate." The outspoken author then added, "'People who menstruate.' I'm sure there used to be a word for those people. Someone help me out. Wumben? Wimpund? Woomud? Opinion: Creating a more equal post-COVID-19 world for people who menstruate."
The tweet caused serious backlash, with many deeming Rowling "canceled" for her controversial views. Plenty of those associated with her also denounced her opinion, including Harry Potter himself, Daniel Radcliffe. The actor hit back that same month in a lengthy message shared via The Trevor Project (a non-profit organization that aims to stop suicide within the LGBTQ+ community), writing in part, "Transgender women are women. Any statement to the contrary erases the identity and dignity of transgender people and goes against all advice given by professional health care associations who have far more expertise on this subject matter than either Jo or I."
And now we know why Radcliffe felt it was vitally important to make his opposing views known.
Daniel Radcliffe wanted Harry Potter fans to know not everyone shared JK Rowling's views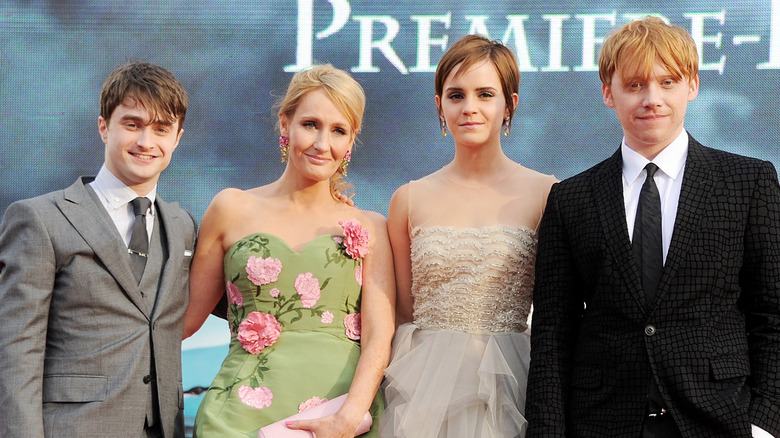 Dave M. Benett/Getty Images
Daniel Radcliffe spoke openly about sharing his opposing views to JK Rowling in an October interview with IndieWire, sharing he wanted to make it clear not everyone associated with the Harry Potter world shares her opinion. "Particularly since finishing Potter, I've met so many queer and trans kids and young people who had a huge amount of identification with Potter on that. And so seeing them hurt on that day I was like, I wanted them to know that not everybody in the franchise felt that way. And that was really important," he explained. The actor also admitted that he felt a moral obligation to speak up, as he'd worked with The Trevor Project for years prior to the controversy.
Several famous faces associated with the magical world have spoken out against Rowling's comments, with Hermione Granger actor Emma Watson also hitting back. "Trans people are who they say they are and deserve to live their lives without being constantly questioned or told they aren't who they say they are. I want my trans followers to know that I and so many other people around the world see you, respect you and love you for who you are," she tweeted in June 2020. Ron Weasley star Rupert Grint also denounced Rowling's views, telling Sunday Times, "Trans women are women. Trans men are men. We should all be entitled to live with love and without judgment."