Who Inherited Mary Tyler Moore's Money After Her Death?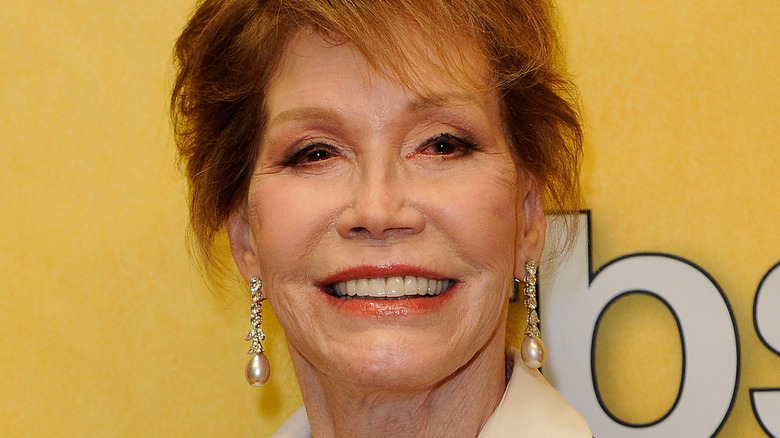 Kevork Djansezian/Getty Images
Late actor Mary Tyler Moore was known by audiences for her eponymous TV series "The Mary Tyler Moore Show," cementing her status as a Hollywood icon alongside former co-stars such as Betty White. Per USA Today, talk show host Oprah Winfrey was heavily inspired by Moore and the character she played on television and received surprises from the actor on two separate occasions during "The Oprah Winfrey Show" in the 1990s.
When Moore died after being taken off life support in January 2017, as reported by TMZ, many fans wondered what would happen to her legacy and her assets. According to the website Celebrity Net Worth, Moore's net worth was estimated to be $60 million at the time of her death, so there certainly would have been plenty to go around. The Wealth Advisor also speculated about the subject, wondering if a percentage of what Moore had earned in her life would go to charity.
Mary Tyler Moore's assets appear to have gone to her husband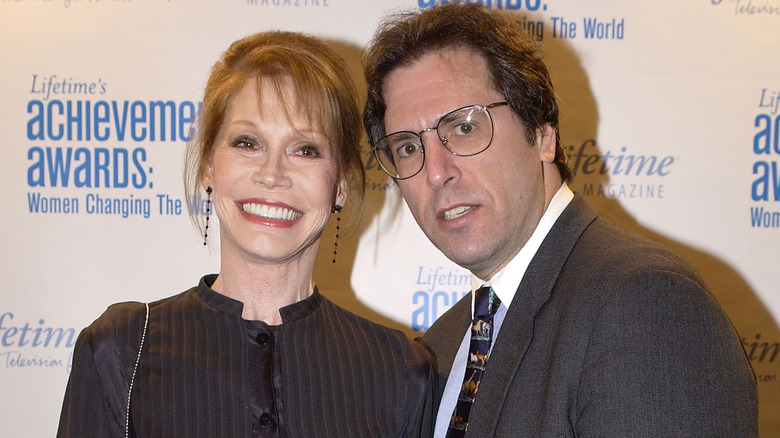 Mark Mainz/Getty Images
Although there do not appear to be any public details related to Mary Tyler Moore's will, it is assumed that her money and other assets went to her husband, Robert Levine, as discussed by Showbiz Cheat Sheet. This is also what The Wealth Advisor states, mentioning that Moore's only son died before she did and that she likely did not include her former stepchildren in her will based on how she had referred to them previously.
Based on an analysis of Connecticut law, The Wealth Advisor explains that Levine likely ended up with about a third of Moore's assets. According to an article from People following Moore's death, Levine was 15 years younger than she, but the two were married to one another for 33 years at the time she died. Per the same People article, both Moore and Levine were in love with and supportive of one another during their long partnership.
Mary Tyler Moore was also charitable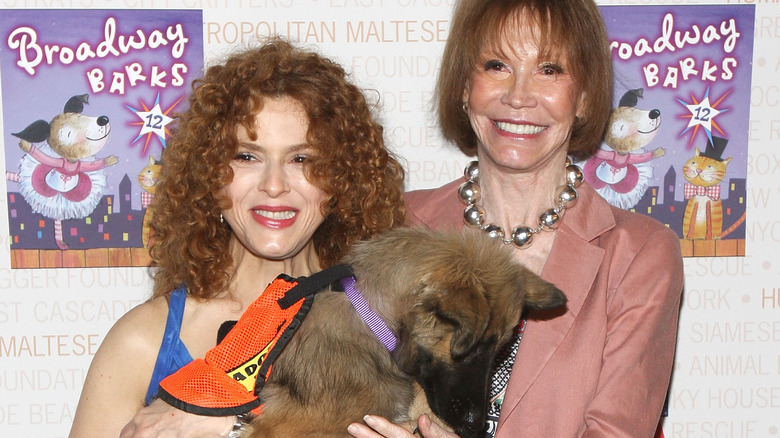 Ben Hider/Getty Images
While it appears to be most likely that Mary Tyler Moore's widower Robert Levine inherited her assets, it is possible that some of that has since gone to charitable causes. As written by People, both Moore and Levine supported the Juvenile Diabetes Research Foundation, and Moore herself was diagnosed with Type 1 diabetes at the age of 33, as per NPR.
Per Bustle, diabetes wasn't the only cause that was close to Moore's heart. She and Bernadette Peters were co-founders of the charity Broadway Barks to support animals in animal shelters, and Moore advocated for animal rights alongside organizations such as the American Society for the Prevention of Cruelty to Animals (you know, the ASPCA).
Charity Navigator reports that the Mary Tyler Moore Levine and S Robert Levine Md Charitable Foundation is a 501(c)(3) non-profit organization that was created in New York in 2017, the same year as Moore's death, suggesting that some of Moore's assets have been donated in the foundation's name.