Inside Betty White's Friendship With Mary Tyler Moore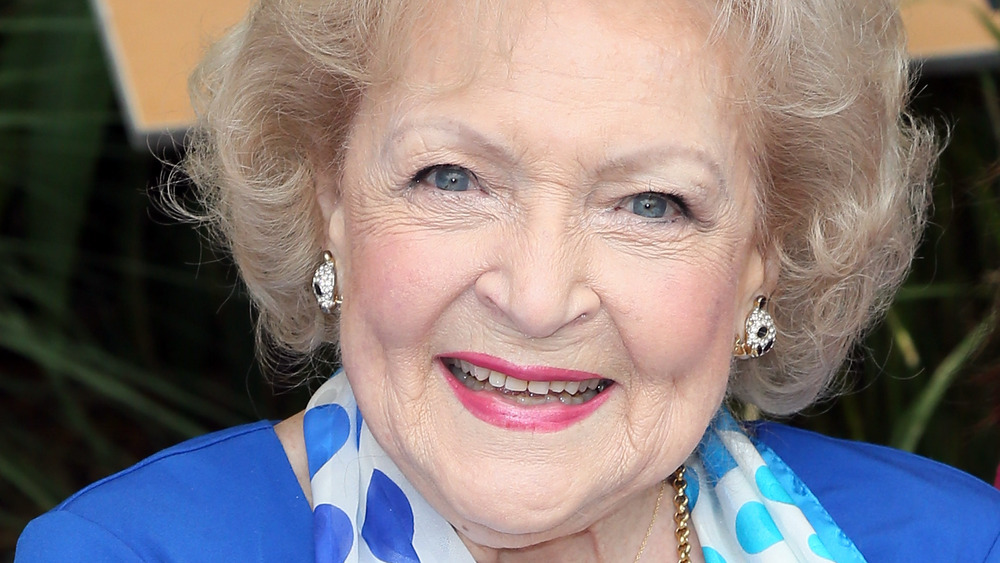 David Livingston/Getty Images
In the early 1970s, writers for The Mary Tyler Moore Show outlined the character of Sue Ann Nivens as "a man-eating b***h who laid out her victims with the sweetness of Betty White," according to Mary Tyler Moore herself. After several actors had auditioned — unsuccessfully — for the role, Moore suggested the show's producers meet with Betty White. "If she's awful, don't use her," she said at the time (via Closer Weekly).
At that point, Moore and White were already close friends. According to Closer Weekly, they had each been married by the same judge, and they often double-dated with their husbands, who both also worked in the world of television. If the producers of The Mary Tyler Moore Show had an unsuccessful meeting with White, that could have caused a rift — or at least an uncomfortable tension — between the two women.
Thankfully, that was not the case. White's role as Sue Ann on The Mary Tyler Moore Show brought success to both TV stars, boosting their careers and their friendship in the process.
Betty White's wild success on Mary Tyler Moore's show strengthened their bond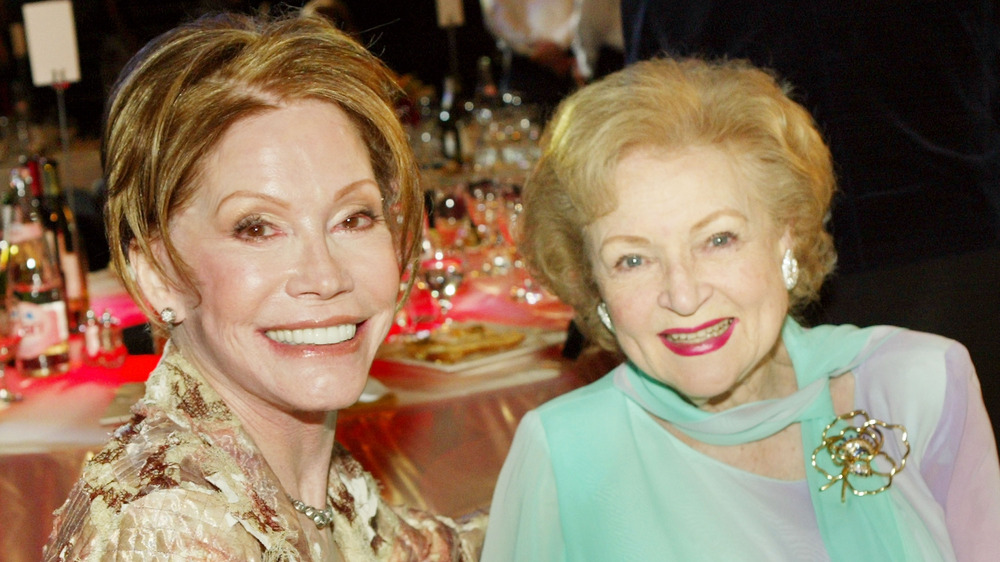 Kevin Winter/Getty Images
After only one episode in her role as Sue Ann Nivens on The Mary Tyler Moore Show, the show's producers knew they had to bring Betty White back. "The next morning, Saturday, the doorbell rang around 11," White recalled (via Closer Weekly). "When I opened the door, there were Mary and Grant, grinning and holding some beautiful flowers... They had come by to say how happy they were that rotten Sue Ann would be coming back. The four of us had a very impromptu — and very festive — brunch."
White went on to appear in the last three seasons of the sitcom. "I've been waiting all my life for a part like this," she said of Sue Ann, who she lovingly described as "not only a b***h but a nympho," during a 1973 interview for the Los Angeles Times (via Closer Weekly). For her portrayal of the character, White earned two Emmys, in 1975 and 1976, for Best Supporting Actress in a Comedy Series. The Mary Tyler Moore Show ended, tearfully, in 1977. "We knew we would all still see each other," White said, "but something very precious would never be again."
When Moore died at the age of 80 in 2017, White posted a throwback photo on Instagram of herself, Moore, and their respective husbands together. "Mary Tyler Moore, Grant Tinker, Allen Ludden and I had some of the best times of my life together," White wrote in the caption. "She was special."