Justin Timberlake Performs 2018 Super Bowl Halftime Show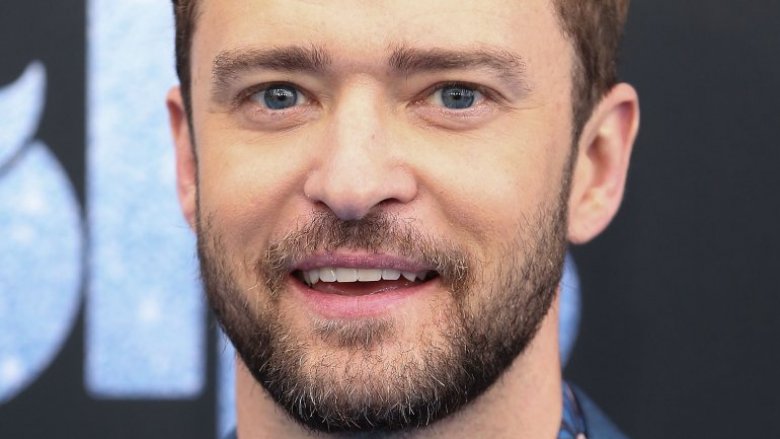 Getty Images
The "Man of the Woods" singer's performance of a lifetime was as entertaining as it was controversial.
On Sunday, Feb. 4, 2018, Justin Timberlake hit the stage during the Super Bowl LII halftime show, People reports.
While rocking a pair of "SBLII" Air Jordan III sneakers, the 36-year-old entertained the crowd with his new single, "Filthy," off of his latest studio album, Man of the Woods. He followed this up with a medley of his biggest hits, including "Rock Your Body," "Cry Me a River," "SexyBack," and "My Love."
As the publication noted, Timberlake's throwback performance of "Rock Your Body" incited criticism on social media. While he wasn't joined by Janet Jackson for this performance, it's the same tune he sang with her at the 2004 Super Bowl, during which he infamously removed a part of her costume and exposed her breast as he sang the line, "Gonna have you naked by the end of this song." The risqué move became known as "Nipplegate."
Later in his set, the Grammy winner was joined on stage by his band, the Tennessee Kids, before launching into choreography on the field with his backup dancers.
After crooning out "Suit & Tie," the pop star sat down at a piano for what turned out to be a controversial tribute to Prince, who died at the age of 57 from an accidental opiate overdose in April 2016. As he sang along to Prince's classic track "I Would Die 4 U," footage of the late music legend was projected onto a giant sheet. 
As Nicki Swift previously reported, Timberlake faced severe backlash over the weekend after details from his set leaked, including reports that he planned to be joined by a hologram of Prince, who famously referred to posthumous performances via holograms as "demonic." The performance sparked mixed reactions online.
Timberlake's 13-minute set came to an end with energetic renditions of "Mirrors" and "Can't Stop the Feeling."
Earlier in the day, Timberlake played it cool in the lead up to the biggest performance of his life. On Instagram, he jokingly captioned a selfie with, "Lazy Sunday. #SBLII." Meanwhile, Jessica Biel took to Twitter to cheer her husband on before he hit the stage. "Laces out...! #SuperBowlLII," she captioned two playful snapshots of herself with a reference to Ace Ventura: Pet Detective.
Other performers at this year's Super Bowl included Pink, who powered through the flu with an emotional rendition of the national anthem, and former Hamilton star Leslie Odom Jr., who sang a moving version of "America the Beautiful."