The Rare Connection Taylor Swift Now Shares With Janet Jackson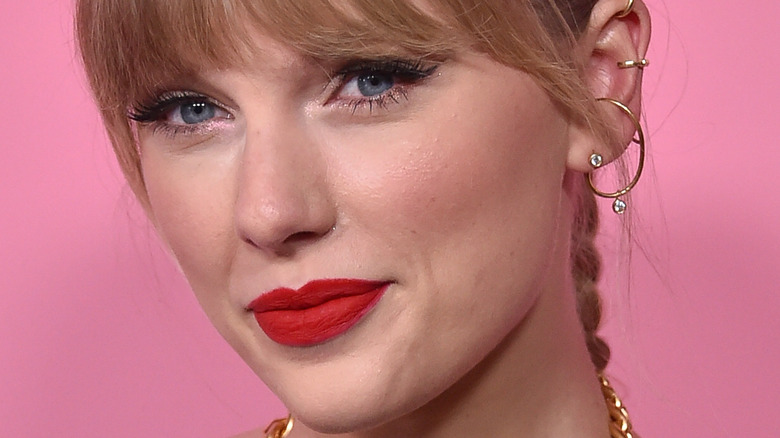 DFree/Shutterstock
Taylor Swift is easily the most talked about pop star in the world right now, and it's all within good reason.
As most will already know, the "Shake It Off" hitmaker dropped her 10th studio album titled "Midnights" on October 21 after announcing the release at this year's MTV Video Music Awards. To no one's surprise, the album opened with insane first-week sales of 1.578 million album-equivalent units in the US alone, according to NBC News. The album became Swift's 11th chart-topper on the US Billboard 200 and was revealed to be the highest first-week sales in the US since Adele's "25" in 2015. The Grammy Award-winning star also hit the top spot overseas. In the UK, "Midnights" became her ninth chart-topper, per The Official Charts. "Midnights is a collage of intensity, highs and lows and ebbs and flows," Swift said about the album on Twitter. "Life can be dark, starry, cloudy, terrifying, electrifying, hot, cold, romantic or lonely. Just like Midnights." 
To celebrate her career, the singer will embark on a stadium tour across North America called "The Eras Tour" that will take fans "through the musical eras of my career" from the past and present. With so much happening in the world of Taylor Swift, it has recently been announced that she now holds a record that only Janet Jackson can relate to.
Janet Jackson held this record for nearly 3 decades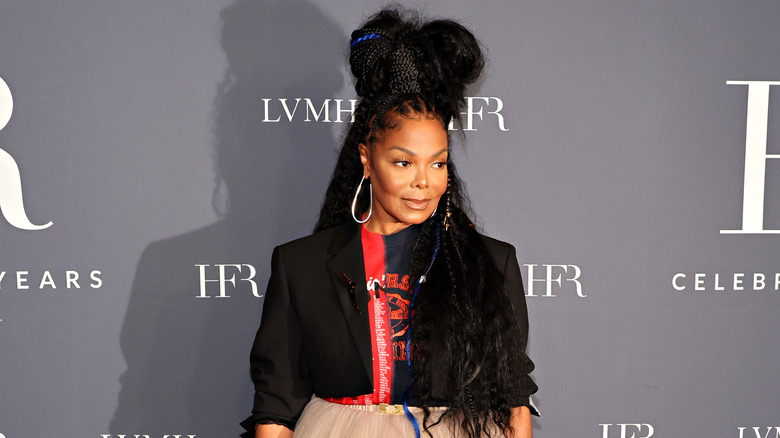 Cindy Ord/Getty Images
Not only did Taylor Swift's "Midnights" album top the US Billboard 200 chart, but this week's top 10 on the US Hot 100 singles chart only consists of Swift's songs, proving the album contains 10 of the most popular songs in the country right now. This is the first time in history any artist has occupied the whole entire top 10. "10 out of 10 of the Hot 100??? On my 10th album??? I AM IN SHAMBLES," Swift tweeted after Billboard's announcement. Because of this, Swift now shares a record with Janet Jackson.
That Grape Juice explains that Jackson's 1986 "Control" album and 1989 follow-up, "Janet Jackson's Rhythm Nation 1814" both contained five or more top 5 hits. Her 1993 self-titled release, "janet.," scored the music legend 6 top 10's in total. While Jackson still remains the only female act to achieve five or more top 10 hits from three studio albums, Swift now joins Jackson as the only female artist to have five or more songs to enter the top 10 from more than one album. Prior to "Midnights," her first to manage this was 2014's "1989."
While Jackson hasn't responded to Swift's recent victory, the "If" hitmaker did react to being referenced in Swift's song for "Snow On The Beach" in a Twitter upload. "I feel like I'm dreaming. I have so much love and gratitude for you and all you've done to inspire female artists everywhere," Swift replied.