Sharon Stone Sounds Off On Her Troubling Medical Misdiagnosis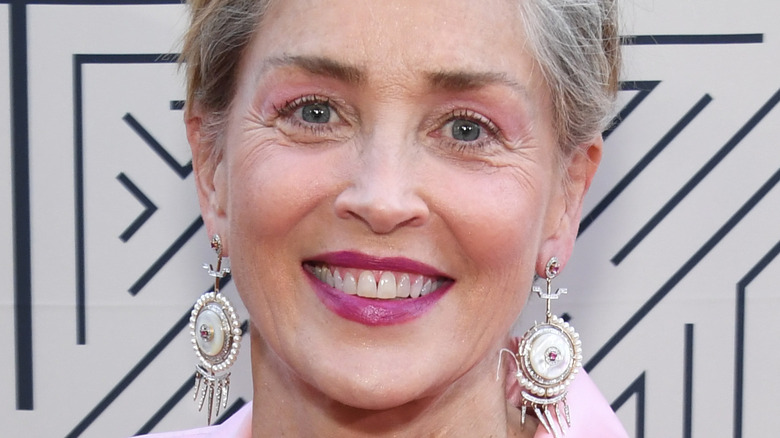 Jon Kopaloff/Getty Images
Sharon Stone is a decorated actor best known for her roles in "Basic Instinct" and "Catwoman." Unfortunately, Stone has endured a history of serious health problems, including a stroke and nine-day brain bleed that she opened up about to the LA Times (via Express UK). For a moment, it didn't look as if she would survive, and while in the hospital, she hallucinated seeing friends of hers who'd already died, who urged her to not be afraid. "The light was so luminous," shared Stone in her memoir,  "The Beauty of Living Twice" (via the New York Post). "It was so ... mystical. I wanted to know it. I wanted to immerse myself." 
Fortunately Stone did survive, but as with many brain injuries, the muscles in her face were affected. "There were periods in the super fame when I got Botox and filler and stuff, and then I had this massive stroke and a nine-day brain hemorrhage and I had to have over 300 shots of Botox and filler to make the one side of my face come up again," Stone shared during an interview with Vogue Arabia. Stone's life-threatening medical ordeal also affected her career. "I lost everything I had. I lost my place in the business. I was like the hottest movie star, you know?" Stone shared with Variety, while comparing her lost relevance to the death of Prince Diana. "She died and I had a stroke. And we were forgotten."
Now, Stone has opened up about another concerning health struggle.
Sharon Stone's doctors misdiagnosed her fibroid tumor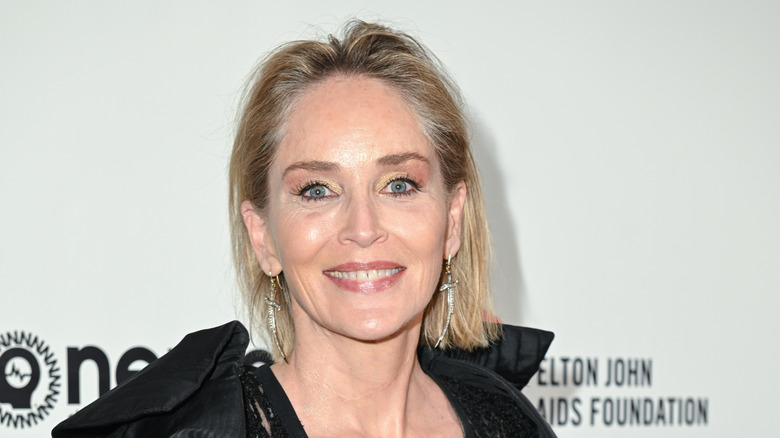 Silvia Elizabeth Pangaro/Shutterstock
Sharon Stone recently took to Twitter and shared her latest health ordeal with her followers. "Just had another misdiagnosis and incorrect procedure," Stone tweeted. "This time double epidural. W[ith] worsening pain went for a SECOND OPINION: I have a large fibroid tumor that must come out." The "Casino" star also urged her followers — "ladies in particular" — to be proactive about their personal health and not "get blown off" by doctors. "GET A SECOND OPINION. It can save your life," added Stone. Unfortunately, Stone also shared that her recovery time for the fibroid removal would have her "down for 4-6 weeks."
This is far from the first time that Stone has turned her tragic health battles into a cautionary tale. Per the Hollywood Reporter in 2019, Stone spoke at an event for the Women's Brain Health Initiative and touched on the importance for women patients to advocate for themselves. "When I was in the hospital, they thought I was faking it," said Stone. "On day nine of my brain bleed, they told me they were going to send me home." Stone added that she felt "safe" with a woman doctor, saying, "I still go to some male doctors, but when I get dismissed then I usually go to a woman in any practice."