What Does With Love From By Aly & AJ Mean? Here's What We Think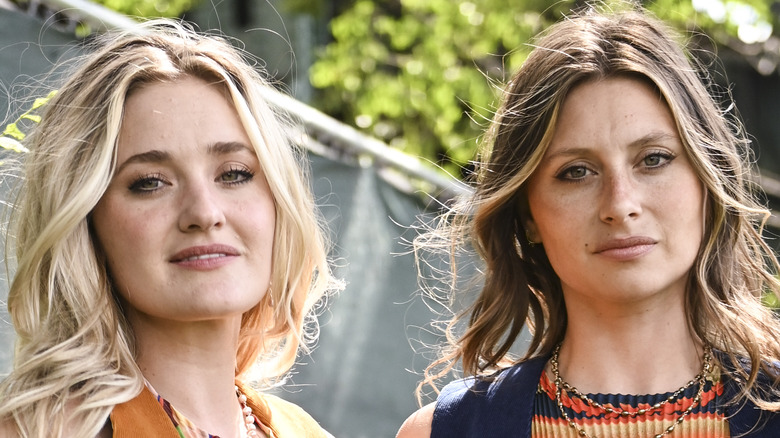 Daniel Zuchnik/Getty Images
For anyone unaware, Aly & AJ never really stopped making music. The duo became famous in the early aughts with ties to Disney Channel and hit singles such as "Like Whoa" and "Chemicals React." While they did go 14 years without releasing an album, the sister group is once again churning out bops. Their new style is obviously a more mature sound from their earlier songs, and they even released an explicit version of "Potential Breakup Song." They've been touring this past year too, and now just released their newest single, "With Love From." It's also the title of their upcoming album, due out Spring 2023.
The new single dropped on November 2 and Aly & AJ have been sharing it on their social media. A press release for the song calls it "a gorgeously moody exploration of the existential crisis of growing older, reflecting on the choices we have made and figuring out how to continue on. Like the thunder before a storm." It's definitely a departure from the joyful, bright album they released in 2021, called "A Touch of the Beat Gets You Up on Your Feet Gets You Out and Then Into the Sun." But this song, and the vibe of their upcoming album, will be more of a "haunting introspection and personal recollections." The new album, containing 11 songs according to Variety, has very little post-production involved when it comes to the instrumentation and was recorded with a live band.
Aly & AJ's newest single is somber yet vibey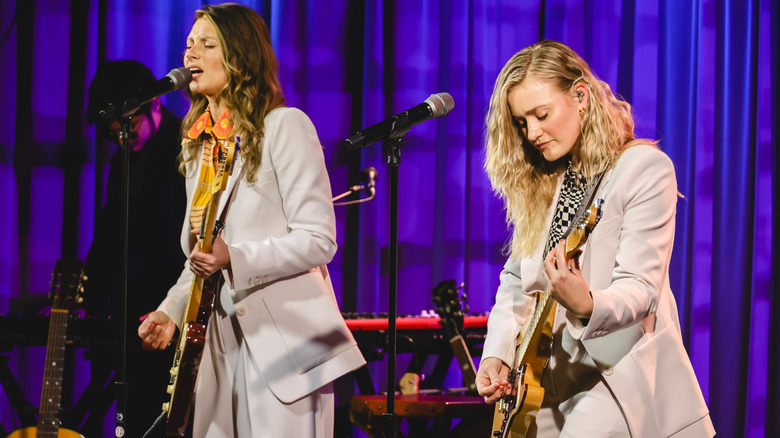 Matt Winkelmeyer/Getty Images
It's still pretty early and the Genius page for "With Love From" doesn't have a ton of insight yet, but it's straightforward. As the press release stated, it's a somber song with a bit of a Western feel to it. "We wanted to make a record that kind of dug deeper into Americana folk music, and we're not claiming that this record is among the American greats, but we did our best in telling our story and staying true to who we are as songwriters and musicians," Aly Michalka told Variety. 
The first verse opens with lyrics "hiding out in Missouri" (which could be heard as "misery"). They're wandering in a nomadic way, packing all of their belongings and a "one-way fare" and thinking about the past. The second verse is pretty similar. The chorus and bridge are the most vulnerable. "I told you that I'd change, But I guess I never did" is repeated and the bridge is haunting, almost chant-like. Aly & AJ want closure for whatever happened in their past. All of this running is kind of scaring them. The bridge ends with "I'm getting older, over and over," an acknowledgment that time is moving and their love is just a memory. The final line of the song is "That's why I wrote you, with love from Missouri." It's a song about memories and regrets, along with wandering through the concepts of pain and growing older.