Dwyane Wade Issues Fiery Response To Ex-Wife's Claims About Their Daughter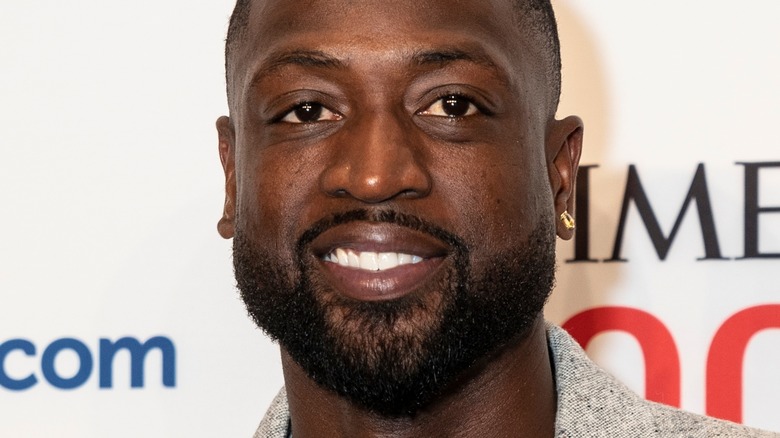 lev radin/Shutterstock
Dwyane Wade continues to fight for his daughter — even if the battle leads him to a very different court than he's used to. For years, the NBA star has been candid about his journey learning to properly parent his teenage child, who came out as transgender. Appearing on "The Ellen DeGeneres Show" in 2019, he shared, "[Gabrielle Union and I] are proud parents of a child in the LGBTQ+ community... We're just trying to figure out as much information as we can to make sure that we give our child the best opportunity we can to be her best self."
Over the years, Wade has remained a fierce supporter of Zaya and her identity, while also maintaining that his allyship shouldn't be viewed as revolutionary. "It's just being a father," he told Variety. "We're just doing our part as parents. We love our kids."
Zaya was born in 2007 to Wade and his ex-wife, Siohvaugn Funches. Tragically, Funches' approach to parenting the young girl has been in sharp contrast to Wade's accepting nature.
Dwyane Wade slammed his ex-wife on Instagram
Dwyane Wade has begun the process to help his daughter legally change her name and gender. In new filings obtained by People, however, the public learned that Zaya's biological mother is not on board. Siohvaugn Funches alleged that Wade might be "pressuring" Zaya to take on a new identity, as she believes the former NBA baller is "positioned to profit" by publicly advertising his support of Zaya's transition.
Wade was quick to respond on Instagram, addressing the "serious and harmful allegations." He condemned those who choose to debate his daughter's identity without "listening to her, much less even knowing her." Wade went on to assert that Funches made no effort to get to know her daughter despite his extension of numerous invitations to various activities. In his concluding paragraph, he made it perfectly clear that he would not stop standing up for his daughter: "The high road has run out of real estate."
Although there continue to be many online who villainize Wade's allyship, others spoke out in support of the post. "My wish for all trans kids is to have a parent as dedicated to uplifting them, supporting them, and defending them as Dwyane Wade," wrote one Twitter user.