Sarah Jessica Parker Offers Support To Kim Cattrall After Brother's Death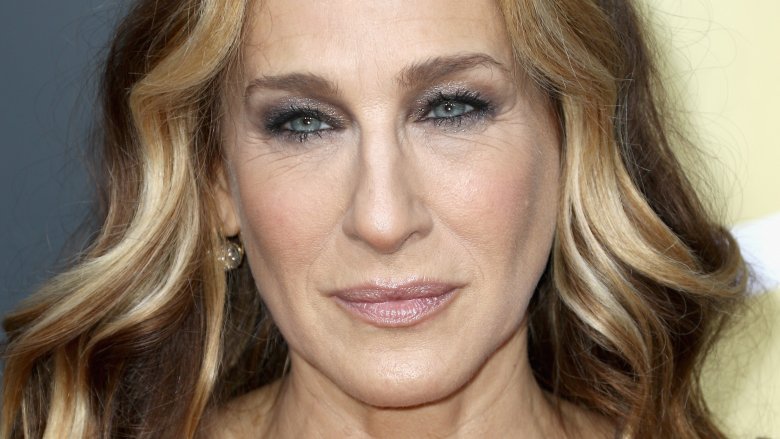 Getty Images
Despite their past drama, the Sex and the City actress is there for her former co-star.
After Kim Cattrall announced that her brother had been found dead, Sarah Jessica Parker took to social media to offer her sympathies. "Dearest Kim, my love and condolences to you and yours and Godspeed to your beloved brother. Xx," Parker wrote in the comments section of Cattrall's Instagram post, as noted by Us Weekly.
Parker also responded to a fan's comment about Cattrall's loss, writing, "It's awful."
Cattrall and Parker's former SATC co-star also reacted to the passing of Cattrall's brother, commenting, "Hey Kim such awful news. So sorry to hear. Sending you love. XO."
On Sunday, Feb. 4, 2018, Cattrall had asked followers for help finding her missing brother, Christopher. Sharing a photo of him and a physical description, she wrote, "He has been missing since Tuesday, January the 30th from his home in Lacombe, Alberta Canada. His keys, cell phone,& wallet left on the table and his front door unlocked."
Calling Christopher "a one of a kind brother," she added, "This is not like Chris. He would never leave his unlocked home without those items nor his 7 beloved dogs."
Unfortunately, just hours later, Cattrall revealed that her brother had been found dead. "It is with great sadness that myself and my family announce the unexpected passing of our son and brother, Chris Cattrall," she wrote in an Instagram post, alongside a photo of herself with her brother. "At this time we ask for privacy but we want to thank you all on social media for your outpouring of love and support in this trying time."
According to CNN, Christopher was found "on his rural property in Blackfalds, Alberta." A cause of death has not yet been released, but his death reportedly was not suspicious.
Cattrall has had some beef with her former SATC castmates in recent years. As Nicki Swift previously reported, Parker confirmed in late September 2017 that the third SATC movie had been canceled. A report at the time speculated that the film had been scrapped after Cattrall had made several demands that producers shot down.
Cattrall, who'd reportedly taken issue with Parker during their SATC days, later shot back, claiming that she'd never wanted to make a third movie.
We're glad that to see that these ladies can still be there for one another when times are tough, regardless of any alleged feuds.