Quentin Tarantino Calls Uma Thurman's Kill Bill Stunt One Of His 'Biggest Regrets'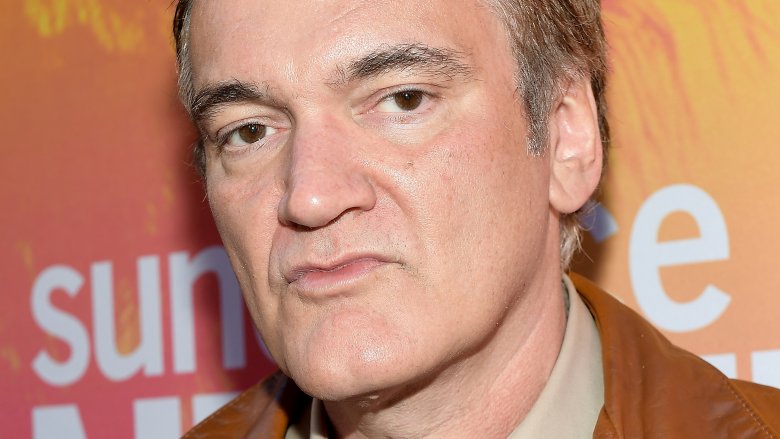 Getty Images
The Pulp Fiction director just spoke out about a dangerous scene that could've killed actress Uma Thurman.
In an interview with Deadline, Quentin Tarantino opened up about Thurman's recent New York Times interview, in which she accused him of pressuring her to do a life-threatening stunt for their movie Kill Bill. "I knew that the piece was happening. Uma and I had talked about it, for a long period of time, deciding how she was going to do it," Tarantino said, noting that he'd given her the video of the on-set car crash that left Thurman fearing she'd never walk again.
"She wanted clarity on what happened in that car crash, after all these years," he continued. "She asked, could I get her the footage? I had to find it, 15 years later. We had to go through storage facilities, pulling out boxes." He added, "It was clear and it showed the crash and the aftermath. I was very happy to get it to Uma."
However, Tarantino clearly wasn't pleased with how the New York Times piece portrayed him. He told Deadline that he was supposed to speak with the article's writer, Maureen Dowd, about the incident, but they'd never met up. "I read the article and basically it seemed like all the other guys lawyered up, so they weren't even allowed to be named. And, through mostly Maureen Dowd's prose, I ended up taking the hit and taking the heat," he said.
Still, Tarantino said he wanted to give Thurman footage of the accident, so that she might find "closure," especially after movie producer Harvey Weinstein, whom Thurman has accused of sexual assault, allegedly covered up the crash. He noted that he also hoped that a "crash expert" might see the video and be able to determine what caused the accident.
Remembering the day of the crash, Tarantino recalled Thurman feeling "trepidatious" before the stunt, but he said he'd talked to her about it, promising that it was safe, and that she'd agreed to do it because "she trusted me." Tarantino said he drove the road in the scene himself and had had no issues. However, when they were to start filming, they realized they should drive the same road but in the opposite direction, in order to get the best lighting.
"I thought, a straight road is a straight road and I didn't think I needed to run the road again to make sure there wasn't any difference, going in the opposite direction," Tarantino explained. "Again, that is one of the biggest regrets of my life. As a director, you learn things and sometimes you learn them through horrendous mistakes. That was one of my most horrendous mistakes, that I didn't take the time to run the road, one more time, just to see what I would see."
He added, "It wasn't the straight shot that it had been, going the other way. There is a little mini S-curve that almost seemed like it opened up to a mini fork in the road."
Tarantino said his friendship with Thurman took a hit, as a result of the incident.
As Nicki Swift previously reported, Thurman spoke out about her Kill Bill car accident in a New York Times article published on Monday, Feb. 5. She appeared to place the blame on Tarantino, though, she noted, she didn't believe he meant her any ill will. However, Thurman did think that Weinstein, as well as fellow producers Lawrence Bender and E. Bennett Walsh, had nothing but bad intentions, as she'd accused them of covering up the incident to avoid getting sued.
"They lied, destroyed evidence, and continue to lie about the permanent harm they caused and then chose to suppress," she said. "The cover up did have malicious intent, and shame on these three for all eternity."