50 Cent's Advice For Quavo After Takeoff's Death Isn't Landing With Fans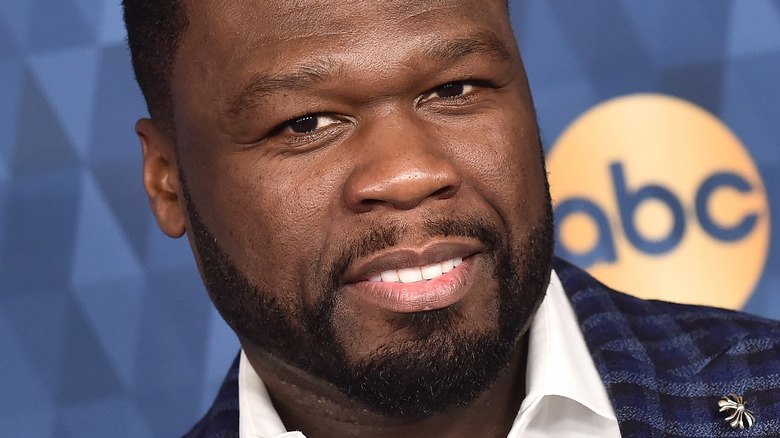 DFree/Shutterstock
The death of Migos rapper Takeoff sent shockwaves throughout the music community. The Atlanta-based musician was shot dead in Houston, Texas, on November 1 following a verbal altercation that involved his bandmate, Quavo. According to TMZ, the incident occurred after a dice game at 810 Billiards & Bowling, which also left two others injured. The Harris County Medical Examiner has since confirmed that Takeoff's death was caused by "penetrating gunshot wounds of head and torso into arm."
Following Takeoff's death, fans and celebrities have taken to social media to share tributes to the fallen MC. Offset — the third member of Migos — changed his Instagram profile picture to an image of his late group mate. And, while Offset and Quavo have yet to formally comment on Takeoff's death, the group's label, Quality Control, recently issued a saddening statement.
"It is with broken hearts and deep sadness that we mourn the loss of our beloved brother [Kirshnik] Khari Ball, known to the world as Takeoff," the label wrote on Instagram. "Senseless violence and a stray bullet has taken another life from this world and we are devastated." Now, fellow rapper 50 Cent is speaking out, and sharing advice with Quavo — but his remarks are sparking some backlash.
Fans are calling 50 Cent insensitive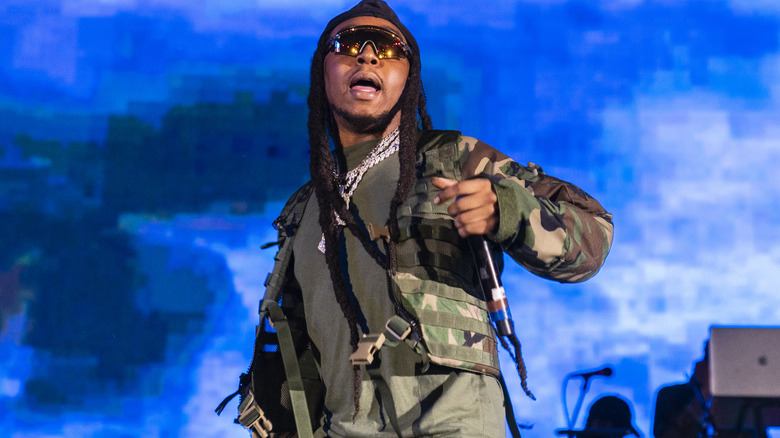 Erika Goldring/Getty Images
50 Cent has joined the legions of fans who have shared sentiments about rapper Takeoff's death. On November 2, the "Den of Thieves" actor shared a clip from an interview with Steven Victor, where the music executive talks about the process of completing Pop Smoke's "Shoot for the Stars, Aim for the Moon" after his 2020 murder. "50 was like, 'Yo. You're being selfish. You can't let your emotions or you being in this depressed state stop you from executing the plans you guys had," Victor recalled. Along with the post, 50 Cent shared a message to Quavo that's rubbing some fans the wrong way.
"This is really how it goes @quavohuncho you have to position this Album correctly for Take Offs Legacy," 50 Cent captioned the post. "Go make a couple changes and address everything all artist make the best music out of painful moments. R.I.P to pop smoke R.I.P to TakeOff." And while it appears as if the "Power" creator had good intentions, fans were not happy with 50 Cent's tribute. "I don't think Quavo will be i. Album mode for awhile," one person commented, while another wrote, "I feel you but this ain't the time to think about music sir."
Despite the criticism 50 Cent is receiving for his remarks, it's clear that he meant no harm. Moments after posting the clip, 50 Cent revealed that he paid tribute to Takeoff during a recent show in Finland.