The Real Reason Nick Cannon Left America's Got Talent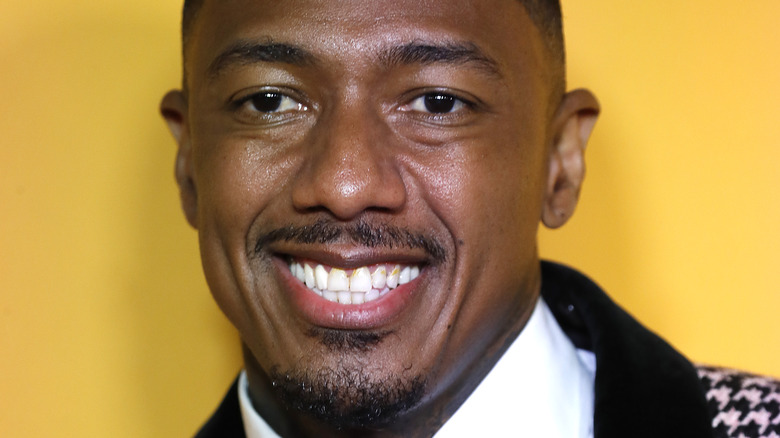 John Lamparski/Getty Images
Throughout his career, Nick Cannon has been solidifying his status as one of the most in-demand television hosts in Hollywood. And from the looks of it, he's been successful so far. Following his stint at Nickelodeon when he was a teenager, he has since hosted several highly-viewed programs, including his own show. He has helmed "The Nick Cannon Show," "Wild 'n Out," "America's Got Talent," "Lip Sync Battle Shorties," and "The Masked Singer."
Aside from "Wild 'n Out," Cannon's longest hosting gig came with the hit talent show competition, "America's Got Talent." In 2009, after Jerry Springer stopped hosting the show, NBC tapped Cannon and asked him to be the host. "I'm thrilled to be working with NBC," Cannon said at the time, per E! News, adding that the network did seem to "understand my vision as not only an entertainer but as a creative show producer." He added, "I look forward to working with the network and their executive team on 'America's Got Talent' and other shows to come."
Cannon went on to be the program's emcee until 2016, when he had a public feud with the network, causing him to quit the show on his own terms.
Nick Cannon said NBC threatened to fire him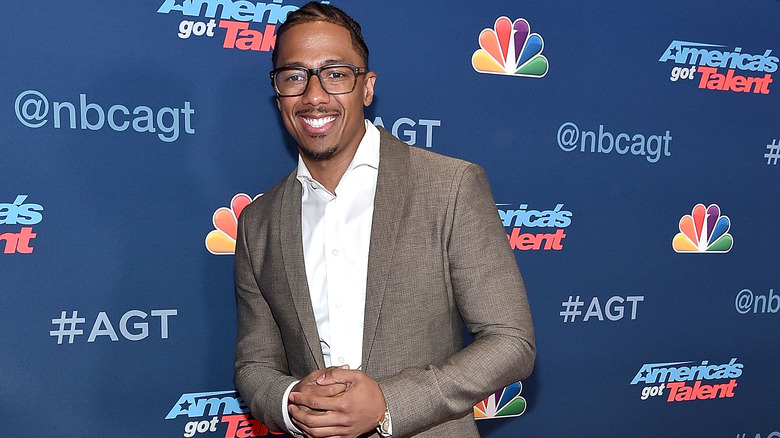 Mike Windle/Getty Images
NBC was not too fond of one of the jokes Nick Cannon had said in his comedy special, "Stand Up, Don't Shoot," which led to them threatening to terminate their contract with the host. Per The Hollywood Reporter, Cannon name-dropped "America's Got Talent" in his skit, saying that the show took "his real n*****r card." He added, "They did! Because then like these types of people started showing up to my shows," and pointed to a couple of white audience members.
The joke struck a nerve with the network's executives, as Cannon said in a lengthy Facebook post that they threatened to fire him. "It was brought to my attention by my 'team' that NBC believed that I was in breach of contract because I had disparaged their brand," he wrote, adding that he felt that the network was trying to silence him. "In my defense, I would ask how so? Or is this just another way to silence and control an outspoken voice who often battles the establishment?"
He went on to express how disappointed he was over the network's actions, and because of it, he has no choice but to take his talents elsewhere. "I find myself in a dark place having to make a decision that I wish I didn't have to, but as a man, an artist, and a voice for my community, I will not be silenced, controlled, or treated like a piece of property," he continued. "There is no amount of money worth my dignity or my integrity."
Nick Cannon said leaving AGT was one of the best decisions he made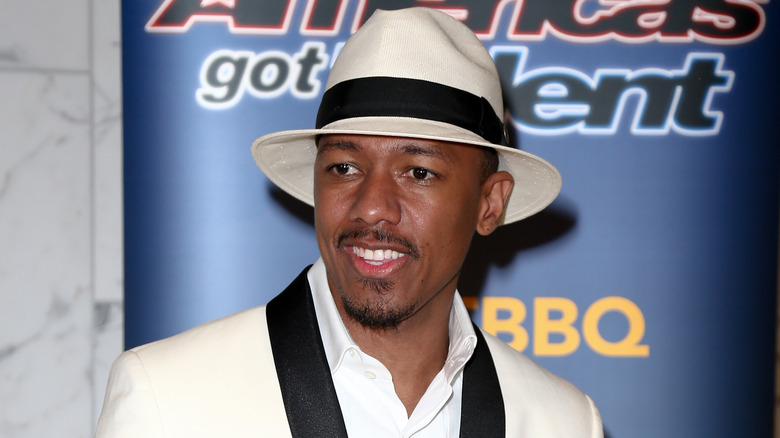 Debby Wong/Shutterstock
At the end of the day, Nick Cannon has zero regrets about walking away from "America's Got Talent." He told Yahoo! Entertainment that not only is he standing by his decision, but it's also one of the "best" moves he has made in his career.
"It was super-controversial for some time, but it was a freedom-of-speech process and me standing firm for my own beliefs and culturally who I am, and really for all the employees who have been thumb-pressed by their bosses," Cannon told the outlet. "I kind of stood up and said, 'Yo, I was threatened for some content that I created.' And they wanted me to shape up and get in line and watch my choice of words or how I speak about the network ... I was threatened to be fired. I told them, 'You can't fire a boss. I quit!'"
Cannon reportedly walked away from a multi-million dollar paycheck — $4.5 million, to be exact — with people close to him even expressing concern over his decision to leave. But the "Drumline" star stuck to his guns and refused to be controlled by higher-ups. "When people start to put restraints on my creativity, as an artist, I just have to stand on my square and stand for something," he told Entertainment Tonight. "I've never operated for monetary gain. Money isn't one of the things that moves me or inspires me."