Quentin Tarantino Takes Roman Polanski's Defense In Recently Unearthed Interview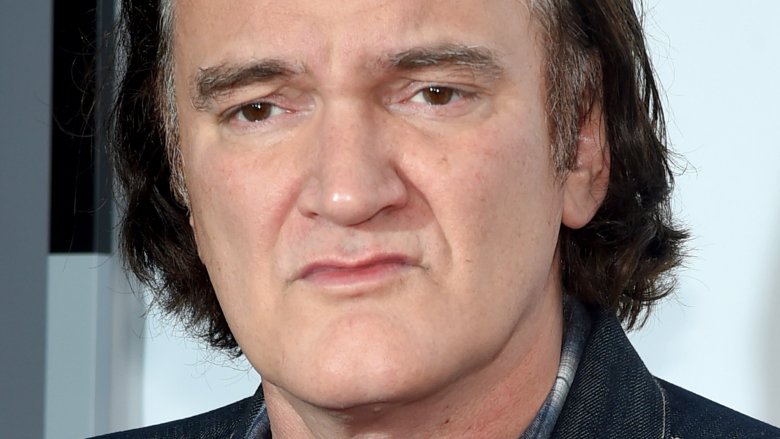 Getty Images
The director is making headlines yet again for his apparent support of accused rapist Roman Polanski.
According to The Hollywood Reporter, Quentin Tarantino is facing criticism after audio from a 2003 interview with Howard Stern was rediscovered online. In the interview, Tarantino defends Polanski, who was accused of sexually assaulting 13-year-old Samantha Gailey. When asked why he still supported Polanski, Tarantino said, "He didn't rape a 13-year-old. It was statutory rape. ... He had sex with a minor. That's not rape."
He continued, "To me, when you use the word rape, you're talking about violent, throwing them down; it's like one of the most violent crimes in the world. You can't throw the word rape around. It's like throwing the word 'racist' around. It doesn't apply to everything people use it for."
When Stern's co-host Robin Quivers said Galley didn't want to have sex, Tarantino replied, "No, that was not the case at all. She wanted to have it and dated the guy." Responding to Quivers' assertion that the girl was 13 years old, he added, "And by the way, we're talking about America's morals, not talking about the morals in Europe and everything."
Apparently arguing with both Quivers and Stern, Tarantino went on to say, "Look, she was down with this." He also called her a "party girl."
The full audio can be heard here.
As Nicki Swift previously reported, Taranto made news earlier in the week after actress Uma Thurman accused him of being "negligent" while filming Kill Bill, backing up her claims with footage of a car crash on set. However, she acknowledged that she did not believe that Tarantino intended to cause her harm.
Tarantino later commented on Thurman's statements, noting that he'd provided her with footage of her crash, so that she may find closure after the film's producers, which included Harvey Weinstein, allegedly tried to cover it up.
He also called the failed stunt "one of the biggest regrets of my life."
Tarantino has not yet commented on the resurfaced Stern interview.