RHOSLC's Meredith Marks Defends Friendship With Jen Shah Amid Legal Troubles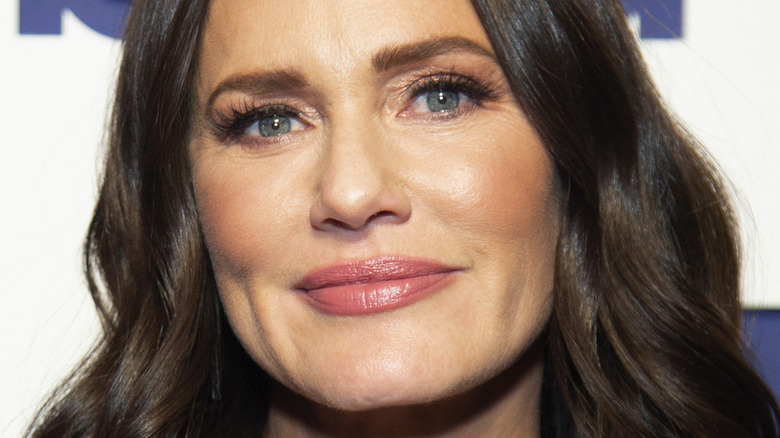 Santiago Felipe/Getty Images
"The Real Housewives of Salt Lake City" star Meredith Marks is standing her ground when it comes to her continued friendship with fellow Housewife and admitted fraudster Jen Shah. To recap, Shah was arrested in 2021 during the filming of "RHOSLC" Season 2 for allegedly serving as the kingpin for a telemarketing scam that targeted vulnerable communities, such as the elderly. Before her trial, the reality star maintained her innocence to her friends and to the public, as shown on the currently airing "RHOSLC" Season 3.
In a turn of events, Shah ended up striking a deal with the court and pleaded guilty to one count of conspiracy to commit wire fraud before her case ever went to trial, per Deadline. During an interview with Variety on October 15, fellow castmate Marks discussed how Shah's guilty plea was "very surprising and shocking" considering how close Shah was to her trial.
Nonetheless, Marks is continuing to back up her Salt Lake City sister.
Meredith Marks has forgiven Jen Shah
Instead of turning her back on Jen Shah, Meredith Marks is divulging exactly why she is empathetic towards her fellow Housewife. During an appearance on November 2's "Watch What Happens Live," Marks defended her friendship by Shah by saying she doesn't "kick someone when they're down." Marks explained, "I felt like she needed support and I felt like I had a level of understanding of where she was coming from."
According to Marks, Shah was the one that put effort into mending their friendship after they fell out amid Shah's feud with Marks' son Brooks. "When you have understanding, you have acceptance," the jewelry designer said. "She gave me and my family clean apologies and the level of understanding and insight into what she was going through that made her do these things." 
Ironically, it turns out that Shah's sentencing hearing — where she faces a maximum of 30 years in prison, per Page Six — is going to be held on the same day as Marks' birthday on December 15. "It's not so great," Marks said bluntly when Andy Cohen so kindly reminded her of the coincidence on "WWHL." Regardless of whether or not Shah goes to jail, Cohen has already hinted that her guilty plea caused her to lose her "RHOSLC" snowflake for next season.