Shaquille O'Neal Completely Roasts Kanye West After The Rapper Slams Him On Twitter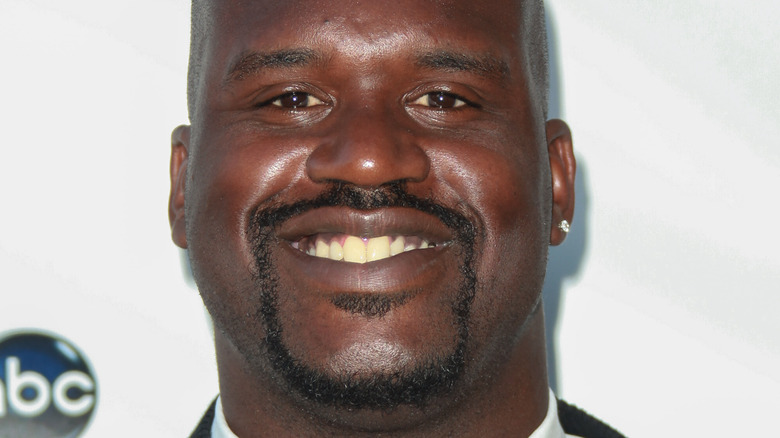 DFree/Shutterstock
Kanye "Ye" West is back on social media and he's continuing to go after the biggest names — and the biggest frames — in Hollywood.
After Ye shared antisemitic thoughts and tweets on his social media platforms, many of his collaborators felt intense pressure to sever ties. The rapper had previously appeared on a podcast and asserted that Adidas would never drop him, but the company responsible for producing much of his iconic Yeezy line proved him wrong. "Adidas does not tolerate antisemitism and any other sort of hate speech," they said in a statement. "The company has taken the decision to terminate the partnership with Ye immediately." According to Forbes, this split caused Ye to lose his billionaire status.
Despite his own very public business woes, Ye has recently been taking aim at other famous entrepreneurs online. He recently squared up against Shaquille O'Neal via Twitter ... but the former NBA player wasn't having it.
Shaquille O'Neal clapped back at Ye's tweets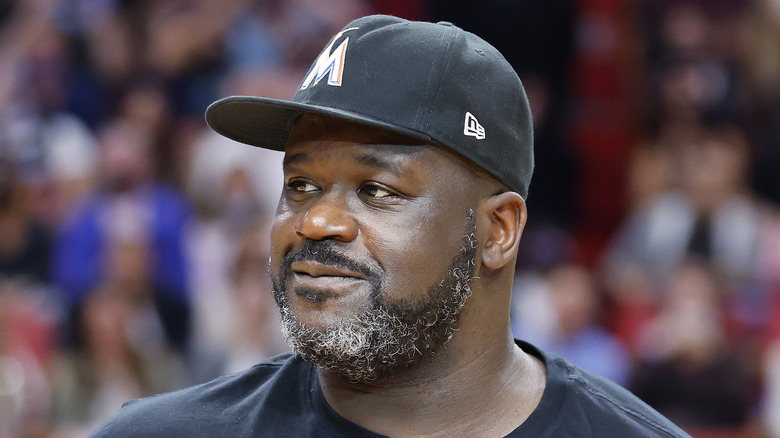 Michael Reaves/Getty Images
Kanye "Ye" West has set his eyes on a new target, but it might be time to pick on someone his own size. The rapper tweeted out an image of Shaquille O'Neal along with a caption that questioned his business practices. "Shaq is in business with Jamie Salter," he wrote, making reference to a "50/50" deal the two men have. "I said 'Jame . . . There's no such thing as 50/50 in business . . . Who has the extra 1 percent for the control and voting rights."
The message is somewhat confusing — though it seems like there's an accusation in there somewhere — and it received little engagement. Regardless, O'Neal stepped in to clear the air. "Believe me you don't know me like that," O'Neal replied. "To quote the once great Kanye west 'I got more money than you, so why would i listen to you.'" The diss quickly garnered over 100,000 likes.
O'Neal works with Salter on Authentic Brands Group, which recently made the major acquisition of Reebok. In conversation with Footwear Nation, O'Neal and Salter had nothing but kind things to say about their partnership. "I met with a lot of companies, but when I met with Jamie and his family, I knew that this was the right place to be," the former NBA star shared. Salter, meanwhile, credited O'Neal as "the hardest-working person in showbiz."