Bethenny Frankel's Return To The Real Housewives World Isn't What We Expected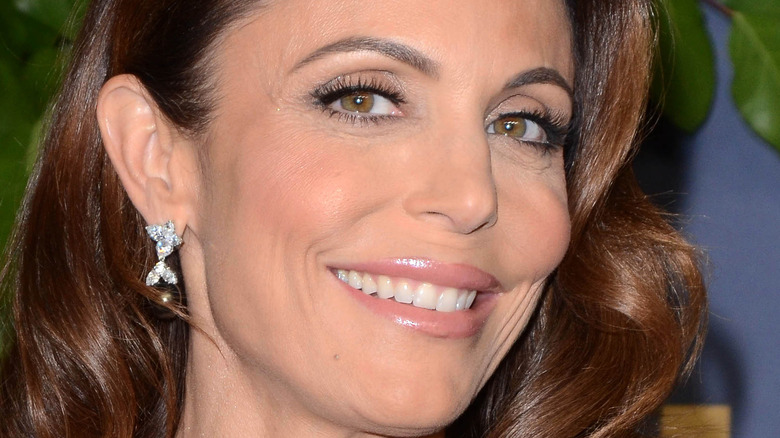 Kathy Hutchins/Shutterstock
Ever since Bethenny Frankel left "The Real Housewives of New York," her possible return to the show has been eagerly anticipated by fans. Hope was restored to the Bravo show's fanbase when Andy Cohen announced not only a reboot of the series but the launching of "RHONY: Legacy," which would be comprised of former cast members. Although the Bravo honcho did not believe Frankel would want to be among the castmates. "Her life is now evolved to another place, so I can't imagine her wanting to do it," he told Variety in March while discussing the "RHONY" rebranding.
Shortly after news of the reboot was made public, Frankel took to social media to throw slight shade at the idea with a cheeky TikTok. The Skinnygirl CEO shared her thoughts by adding a sound clip that called the news "f***ing boring." Some fans were unconvinced that Frankel was done with the hit reality show. "Bethenny you KNOW you're coming back for the RHONY all stars show. We all do," one TikTok user replied. A week later, on her "Just B" podcast, the "RHONY" alum said she was approached to rejoin the series. "When asked, I say, 'There's a number, but I don't think you can afford it,'" Frankel said, via People.
In October, Dorinda Medley reiterated that Frankel was unlikely to rejoin "RHONY" anytime soon. "No one is convincing Bethenny, not even me," Medley told Page Six. However, weeks later, Frankel announced she was, in fact, dipping her toes back in the "RHONY" universe.
Bethenny Frankel will recap classic episodes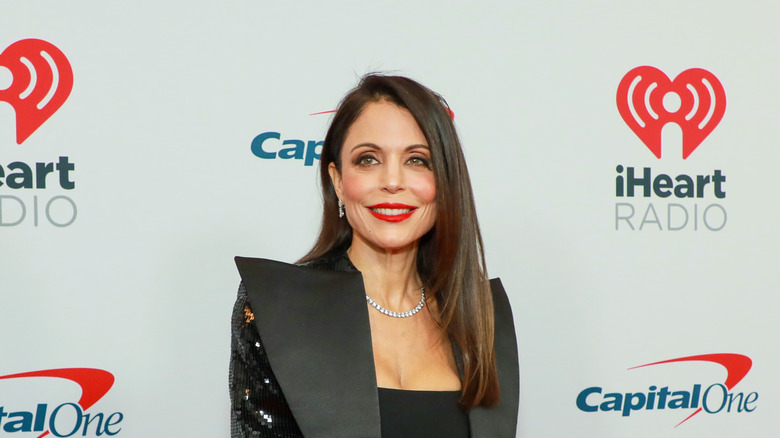 Jason Mendez/Getty Images
On November 4, Bethenny Frankel announced she was launching a "The Real Housewives of New York"-centric podcast titled "Rewives." The podcast, which was part of the iHeartMedia network, would involve the "RHONY" alum rewatching past iconic episodes such as "Scary Island" and "Dinner Party from Hell" along with celebrity guests including Elisabeth Moss, Kevin Nealon, and Jerry Springer. Frankel shared her vision for the podcast and stressed that it would not focus on simply recapping drama and fights. "We don't delve into that territory," Frankel told People. "I wanted to do a rewatch podcast, but I didn't want to do something derivative." While discussing "Rewives," the former reality TV star stressed how her podcast differed from other "Housewives" after shows. "I'm not really interested in a table flipping over, but what are the dynamics surrounding that?" she added.
Frankel offered fans a sneak peek of the "Rewives" podcast by posting a teaser trailer to her Instagram page, which included snippets with guests. Some followers were surprised by the project. "Oh it's a podcast I thought it was going to be televised," one wrote. Many were intrigued by the podcast's potential. "The chokehold this has on me already, MENTION IT ALL," a fan replied.
In 2021, after launching her "Just B" podcast, Frankel mentioned why she was so fond of the platform. "I just sit down and start talking, and it's been unbelievable to just be able to be free and express myself," she told Entrepreneur at the time.