Are Jason Momoa And Gal Gadot Friends?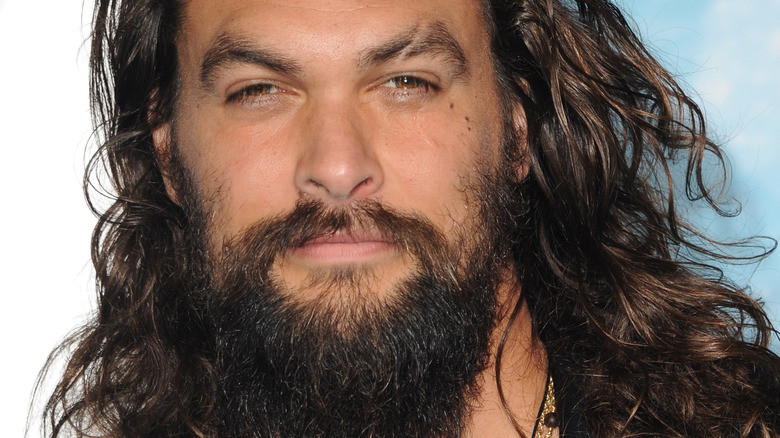 Tinseltown/Shutterstock
Jason Momoa and Gal Gadot are two of the biggest names in the DC Extended Universe. While Gadot had plenty of fans across the globe for years (she was crowned Miss Israel in 2004), she skyrocketed to mainstream fame with the release of "Wonder Woman" in 2017. Momoa — who recently revealed an extreme tattoo — similarly gained critical acclaim for playing the titular role in "Aquaman," released in 2018. 
Speaking to Interview Magazine, Gadot said of her career, "I didn't want to do the obvious role that you see in Hollywood most of the time, which is the heartbroken girl who's waiting to be rescued by the guy, blah, blah, blah. I wanted to do something different. Little did I know that I would land Wonder Woman not long after." Booking the role of Wonder Woman has done, well, wonders for Gadot's career. 
As her success has continued to flourish, the Israeli actor has made many friends along the way, including Momoa himself. Not only are the two close, especially after working together on the film "Justice League," but he's also been vocal about his admiration for Gadot. In fact, what Momoa had to say about his co-star will leave you with a huge smile on your face. 
Gal Gadot and Jason Momoa sing each other's praises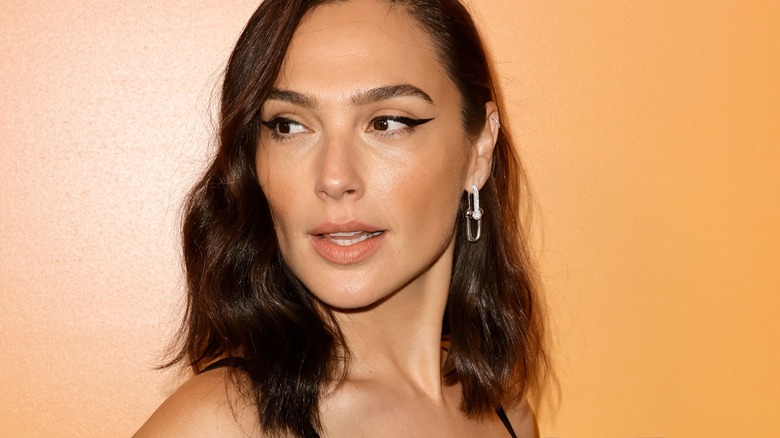 Kevin Winter/Getty Images
In a 2017 interview with The Daily Telegraph (via the Daily Mail), Jason Momoa expressed just how big a fan he is of Gal Gadot — who has undergone a stunning transformation over the years. "Gal is amazing, such a queen," he said to the outlet. 
In the interview, Momoa further explained that he invited his children, Lola and Nakoa-Wolf, to the set of "Justice League," and his daughter wore Gadot's Wonder Woman crown. The Hawaiian actor said that while his daughter was on set, Gadot helped keep an eye on her. "Gal's a sweetheart, she definitely looked after my daughter," he stated. 
Much to the delight of fans, Screen Geek announced in February that it won't be long before Gadot and Momoa are reunited, as the pair are rumored to be working together in the highly-anticipated 2023 film, "The Flash." Cheat Sheet also wrote that the duo is "carrying the franchise forward." The outlet added that the actors' respective films — "Aquaman" and "Wonder Woman"— are the two highest-grossing solo films in the franchise's history. It isn't a huge surprise that fans of the DCEU are hoping for more of the pair. After all, they work well with one another on-screen with their explosive chemistry. 
Gal Gadot and Jason Momoa have appeared on each other's Instagrams
Over the last few years, Gal Gadot and Jason Momoa have proven time and time again that they're #friendshipgoals. In February, Gadot uploaded a video to social media of her watching the iconic sitcom "Friends" while relaxing on a Sunday. She wrote, "Friends and @allgoodles, all a girl needs on a Sunday." One of the thousands of people to react to the post was Momoa, who wrote, "So good. Congratulations mama," in the comments section.  
In 2019, the two reunited while Momoa was promoting his AppleTV+ series "See." An Instagram photo of the two together was featured on the Hawaii native's account. The "Aquaman" star wrote, "It's been an amazing 48hrs. Apple SEE press tour. It's been whirlwind seeing friends and ohana Aloha j."
Fortunately, and expectedly, both Gadot and Momoa are keeping busy these days. In April, Variety revealed that Momoa will star in, write, and executive produce a drama called "Chief of War." And in late September, Netflix released its first look at Gadot's latest project, "Heart of Stone." If history is any indication, the DCEU stars will be pumping one another up as their many successes continue to unfold.