What Happened Between Zoë Kravitz And Penn Badgley?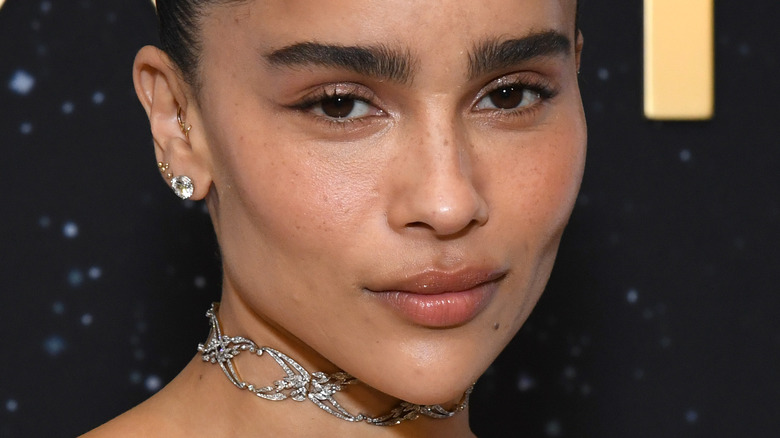 Jon Kopaloff/Getty Images
Being a big star can make it hard to get into a relationship. Not knowing who has good intentions can be difficult to decipher, which is why plenty of Hollywood stars date within the entertainment industry. Zoë Kravitz and Penn Badgley understood one another each being famous actors.
Kravitz and Badgley both got into the industry at a young age. Fans know them from hit TV shows and blockbuster films. What some people may not know is the two were once in a relationship! InStyle reported that the two actors met back in 2011 while Badgley was working on "Gossip Girl." Badgley shared in an interview with Movieline, "Gossip Girl has given me everything that I have now. It gave me the opportunity to live in New York and to be in a position to get this role. It also put me in New York City so I could meet Zoë." Cue the swooning, because that was too cute!
Their relationship took place during Badgley's final moments on "Gossip Girl." Kravitz was asked what her and Badgley's plans for the series finale were (via Vulture). She shared, "We don't have any plans. I think we were celebrating when Penn was done working on the show, but I don't know any plans to watch the finale." She did express how excited she was for people to see his acting beyond "Gossip Girl." The two were so infatuated with each other that the relationship got pretty serious.
Penn Badgley was in love with Zoë Kravitz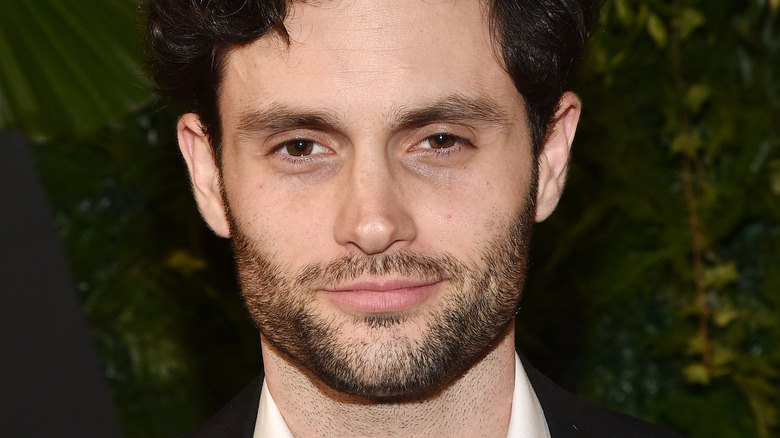 Bryan Bedder/Getty Images
When Penn Badgley and Zoë Kravitz were spotted in New York together in 2011, it looked like the two enjoyed spending time with each other (via InStyle). In fact, the relationship was filled with appreciation and care for each other. CheatSheet reported the two were together for two years and had a long history with one another.
Badgley even met Kravitz's family during the time they were together, which can be quite intimidating. Kravitz's parents are none other than famous musician Lenny Kravitz and legendary actor Lisa Bonet (via IMDb). In 2013, Badgley opened up to Elle about what his relationship with Lenny was like. He shared, "We get along, we talk music." Lenny even took Badgley to a show in Harlem to listen to jazz music. So, it looked like Badgley got the seal of approval from the Kravitz family.
Badgley's relationship with Kravitz grew, even more, when he realized he was in love with her. He told Movieline how he related to his character in the film, "Greetings From Tim Buckley" because he too was in love. He revealed to the outlet, "And being in love, real, true, earth-shattering love — even though it sounds hyperbolic I really was going through it — helped me be as good as I could be." Badgley sounded like he was madly in love with Kravitz and even had her family's approval, so what went wrong between the couple?
The two ended on good terms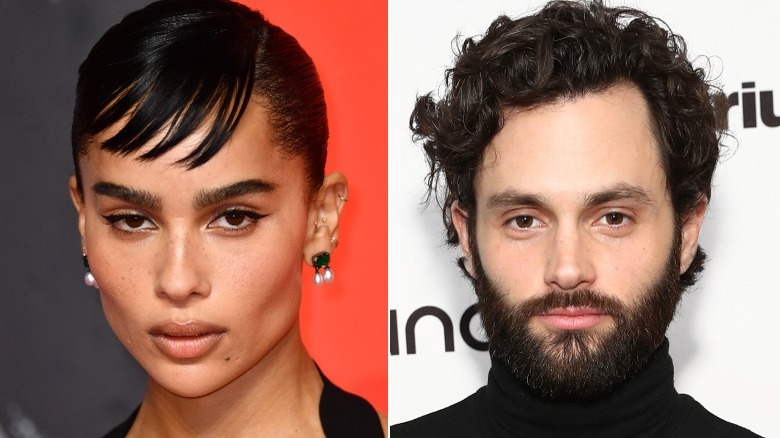 Gareth Cattermole & Cindy Ord/Getty
People were rooting for Zoë Kravitz and Penn Badgley to be each other's one true love, it just didn't work out that way. In June 2013, the couple officially decided to call it quits (via Us Weekly). Breakups can cause a lot of heartache, but the two ended with mutual respect.
A source told Us Weekly, "It is all good between them ... It wasn't a sad breakup." The source shared, "It just wasn't working. It really did end on good terms, though." The two's careers were taking off as they took on more projects. A close friend of the couple explained, "They are at two different stages in their careers. They just didn't have time for each other." It's true that if you see a relationship going somewhere, you will make it work. But, the actors were still young, and unfortunately, the relationship crumbled.
Kravitz and Badgley moved on shortly after their split and eventually married the next people they dated. Kravitz married actor Karl Glusman in 2019, but the relationship didn't last long, and in 2020 the two divorced, per People. Badgley, on the other hand, wed Domino Kirke in 2017. Badgley and Kravitz are sure to be on good terms after Kravitz posted a photo hanging out with Kirke's sister (via CheatSheet). The two broke the stereotype that you can't be friends after breaking up.