What Candiace Dillard-Bassett Was Really Like Before Real Housewives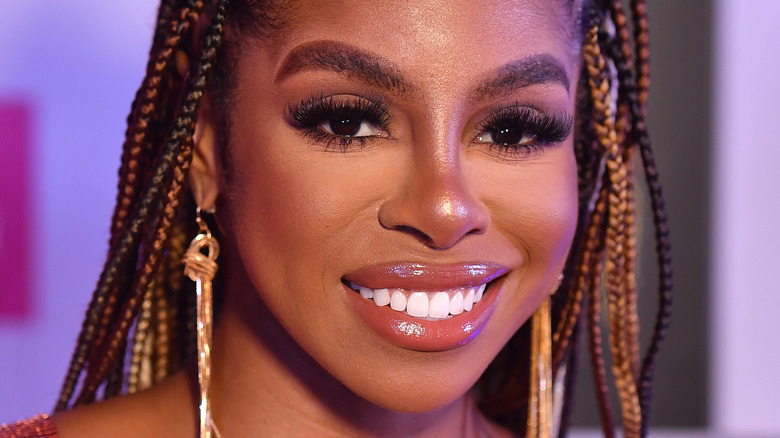 Paras Griffin/Getty Images
Candiace Dillard-Bassett was born to be in front of the camera! Ahead of the Season 7 premiere of "The Real Housewives of Potomac," which began in October, Dillard-Bassett revealed how her first career on-camera helped her shine as a housewife.
Dillard-Bassett joined "The Real Housewives of Potomac" back in 2018, during its third season. From the get-go, Dillard-Bassett was a force to be reckoned with. During her first season Dillard-Bassett stole the show when she entered the ranks as the former Miss United States. Not only that, but Dillard-Bassett was also in the midst of her engagement to Chris Bassett during her first season, per Bravo.
By bringing so much to the table — and the season — it could've been easy for the other housewives to intimidate a first-season housewife like Dillard-Bassett, but instead, she held her own. From that season on, Dillard-Bassett became known for keeping it real and standing up for herself — and her fellow Housewives. And while there's no real playbook to read in preparation for being a "Real Housewife," Dillard-Bassett is now opening up about how her former career prepared her more than anything else.
Candiace Dillard-Bassett's job as a journalist prepared her for life on-screen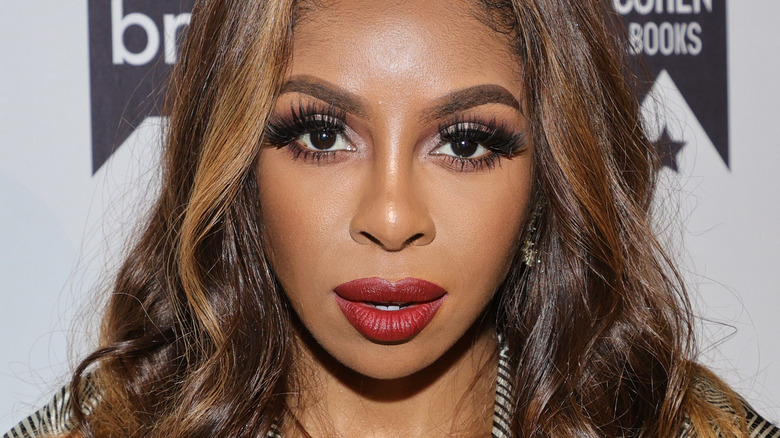 Jamie Mccarthy/Getty Images
Before Candiace Dillard-Bassett appeared on Bravo, the "Real Housewives" star worked for the local news.
On Instagram, Dillard-Bassett posted a throwback photo to her former career, which showed her interning at the local news station in Washington, D.C. Dillard-Bassett posted the now-deleted photo to honor the lead anchor she worked with at the time, as that same anchor recently announced their retirement, per Bravo. In the photo, Dillard-Bassett was reportedly wearing her Miss United States crown, and stood smiling next to the one who inspired her at such a young age, Allison Seymour.
"When I started my winter 2010 internship at Fox 5 D.C. I was so excited to get to work alongside the journalists that I admired and watched every day on my local news," Dillard-Bassett wrote. Tagging Seymour, Dillard-Bassett honored the long-time anchor. "You certainly don't remember but I got a chance to help work your show in the control room many days and I admired not only your professionalism, but how warm you were. You made me feel like I mattered — even as a lowly intern and any time I saw you in the studio... you were always so poised." While she wrote that life had a different journey for her in mind — one that wasn't in journalism — Dillard-Bassett continued, saying that Seymour provided a "shining example" for her future. Coincidentally, 10 years after said internship, Dillard-Bassett worked with Seymour again when both appeared in BET's "The Christmas Lottery."
Working in journalism opened the door for Candiace Dillard-Bassett's future career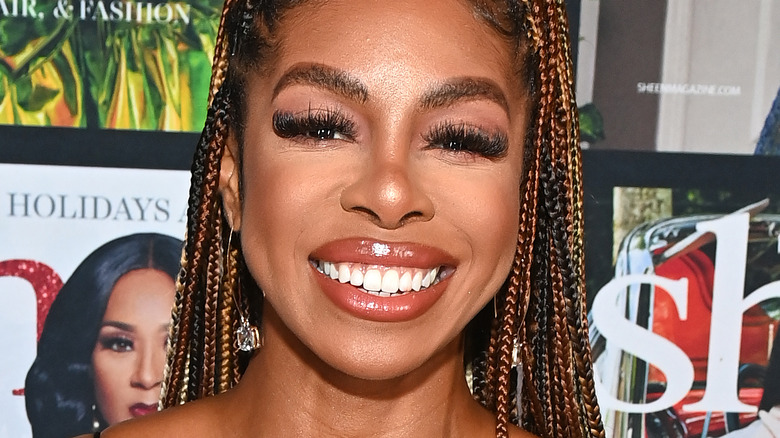 Paras Griffin/Getty Images
While Candiace Dillard-Basset didn't continue to work in journalism, it ultimately opened doors for her future.
Since working in journalism taught Dillard-Bassett how to act in front of the camera, it was no problem when a camera began following her every move after being crowned Miss United States in 2013. Not only that, but by the time "The Real Housewives of Potomac" cameras rolled around in 2018, Dillard-Bassett was more than comfortable being recorded. "Take it or leave it, the show is what it is but it is so unique and so special that I get to watch my life playback in crazy pictures," Dillard-Bassett told the Grio. "You know, I forget that my life is documented on housewives, that in and of itself is a huge blessing."
Now, Dillard-Bassett has one more blessing the "Housewives" cameras captured that she can look back on: her newfound career in music. As Dillard-Bassett prepares for her newly launched music career, the "Housewives" star knows she is ready for it given all the work that helped her get to this point — including her first career as a journalist. "I've always, in my mind, been an artist," she said, per People. "In my heart, I've always been a performer."