Why Ben Affleck And Jennifer Garner Waited Years To File For Divorce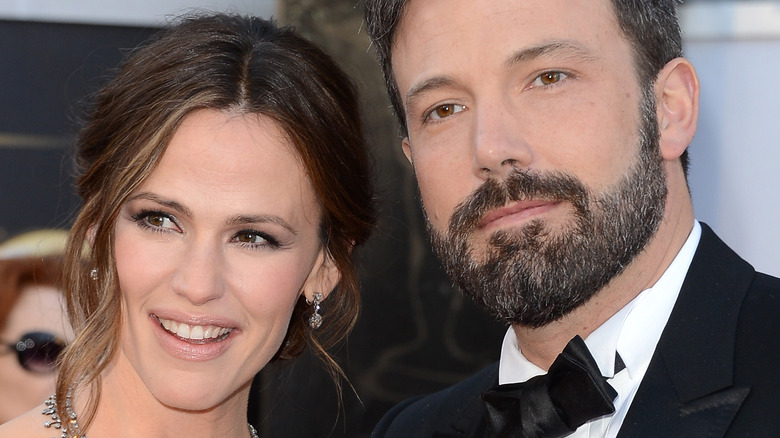 Jason Merritt/term/Getty Images
Celebrity couples are undoubtedly the cornerstone of entertainment media. Fans enjoy soaking up all of the gossip, intrigue, and even heartbreak left in their wake. Perhaps one of the most memorable couplings of the past 20 years was Jennifer Garner and Ben Affleck. Fresh off of breakups from Scott Foley and Jennifer Lopez, respectively, the two began dating after meeting on the set of "Pearl Harbor" and once again while filming "Daredevil." They later married in 2005.
Their union produced three children: Violet, Seraphina, and Atticus. In that time, they seemed to be a Hollywood power couple. Affleck won an Academy Award for "Argo" in 2013, while Garner saw both critical and commercial success with films such as "Juno" and "Dallas Buyer's Club" (via IMDb).  Between their beautiful family and thriving careers, all seemed to be well.
That is, until news dropped that Garner and Affleck were splitting after 10 years of marriage. Yet, while the two confirmed their breakup, they didn't file for divorce right away... Why?
Jennifer Garner and Ben Affleck's divorce dragged on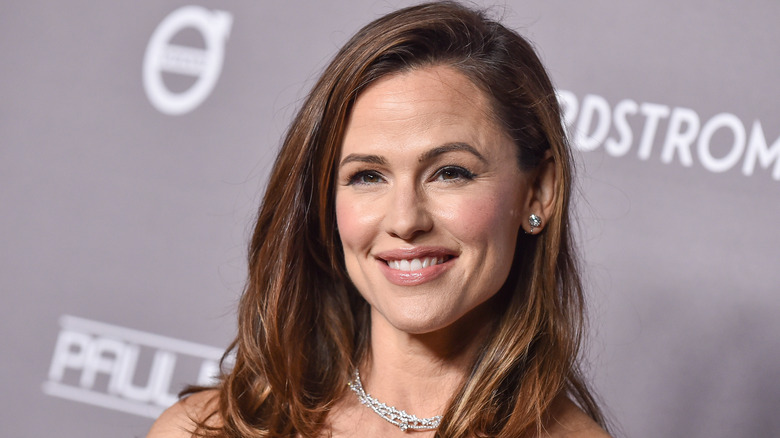 DFree/Shutterstock
Although Ben Affleck and Jennifer Garner broke up in 2015, the latter did not file for divorce until 2017. The initial split occurred shortly after rumors that Affleck was having an affair with the family's nanny came to light. However, rumors that the two were reconciling surfaced in 2016, according to Insider. 
"We're doing our very best and we're putting our kids first," Affleck said at the time, per Us Weekly. The actor explained that the goal in their "day-to-day lives" was to focus on family. "Each step that we take is one where we prioritize our children, and everything else comes second." He then praised his then-estranged wife's ability to do so, calling her parenting "a lead [he] follow[s]."
Unfortunately, the two simply weren't able to make it work. The divorce itself was not finalized until 2018 for one key reason: Affleck's drinking. An insider told Us Weekly that Garner was "hesitant to sign off until she's certain that the kids will be in the best hands at all time," so the custody arrangement was contingent on sobriety.
Ben Affleck's comments about Jennifer Garner landed him in hot water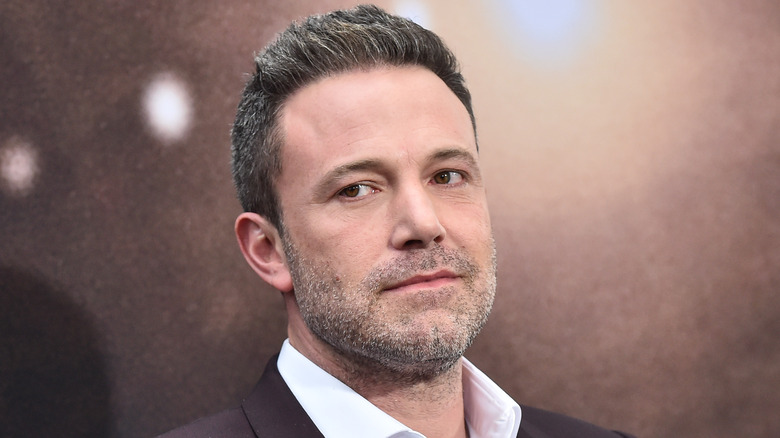 DFree/Shutterstock
In 2021, Ben Affleck raised eyebrows by publicly discussing the feelings that lead to his divorce from Jennifer Garner. According to TMZ, Affleck told "The Howard Stern Show" that he felt "trapped" during his marriage. "I was like, 'I can't leave because of my kids, but I am not happy. What do I do?' What I did was drink a bottle of scotch on the couch." Affleck's unhappiness and alcohol dependence were the catalysts behind his stint in rehab.
"Jen isn't particularly happy with Ben's wording on the subject of why they divorced," an insider told InTouch in response to the interview. Calling his words "disrespectful," they explained that Garner was upset not only by his phrasing, but by the fact that he "even opened up publicly like that." The insider added, "If you think about it, it's kind of a slap in the face to Jen and their kids."
Even so, the two remain on amicable terms. Affleck even invited Garner to his wedding to Jennifer Lopez. However, the "Alias" star opted not to attend. Another source close to her told HollywoodLife that Garner's content with Affleck's change in marital status. "There is nothing more important to her than her kids' happiness so the fact that they feel welcomed and at ease and have bonded with J.Lo and her kids is just the best thing she could ask for."