RHOP: Ashley And Michael Darby's Age Gap Is Bigger Than You Thought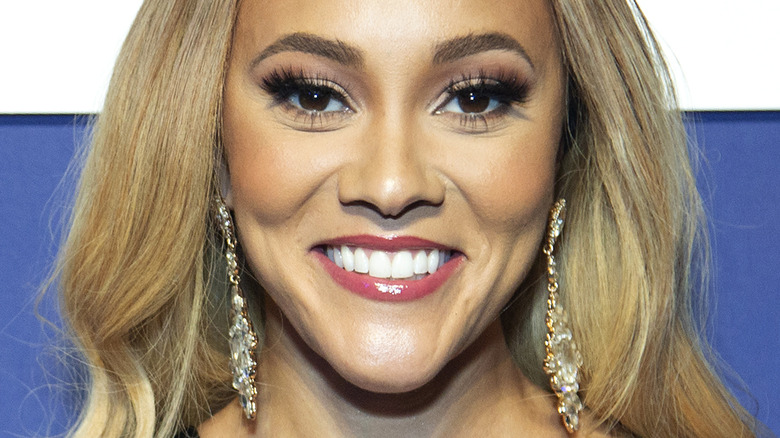 Santiago Felipe/Getty Images
Although many know Ashley and Michael Darby for their involvement in "The Real Housewives of Potomac," the pair have had so many ventures prior. Hailing from Australia, Michael is an entrepreneur and real estate professional who, as of this writing, has a net worth of $20 million, per Celebrity Net Worth. Ashley on the other hand enjoys holistic health, philanthropy, and hospitality, per Bravo. Her love for hospitality is what led to her meeting Michael. The "Say Yes to the Dress" alum was working at a bar when she saw her husband-to-be walk in and was smitten right away.
"I was talking to my manager in the main office when I watched Michael walk in on the security camera. Sweet baby Cleatus! Even with a blurry, black-and-white picture, I was hooked. Love, at first sight, is real, y'all," Ashley admitted to Bravo in January 2016. "There was never any confusion about his age — I knew Michael wasn't a young stallion, but he has this je ne sais quoi quality about him."
Surprisingly enough, Michael didn't quickly take the opportunity, and Ashley approached him and eventually asked him on a date. She later added, "Trust your gut and go for what you want!" The Bravolebrities have had their fair share of disagreements throughout their relationship and haven't been able to see eye to eye. Perhaps their age gap plays a bigger part than they'd hope.
Ashley and Michael Darby have a 29 year age gap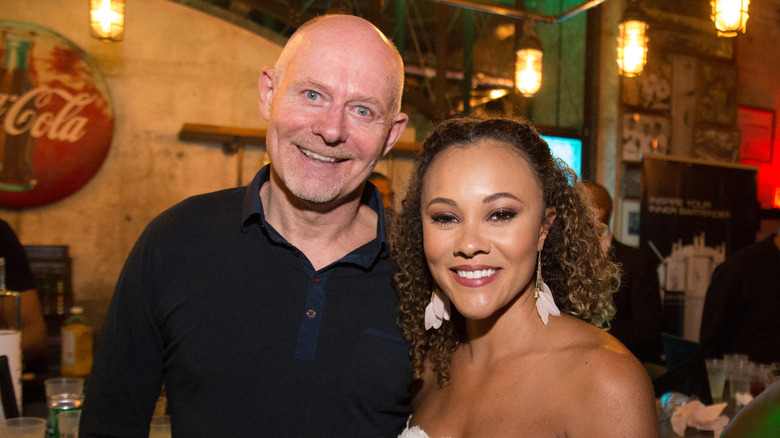 Brian Stukes/Getty Images
From salacious acts to the noticeable age gap, Ashley and Michael Darby have been at the center of discussion for quite some time. Despite the negativity, the duo moved forward to wed in 2014 after four years of dating.
Between the criticism from her fellow cast mates and the public, the Maryland native explained that she and Michael have had their share of disagreements stemming from not seeing eye to eye, in part concerning their age gap. "Michael and I do have this age difference. He's 29 years older than me. And he has so much business experience that I think that he kind of forgets that I don't necessarily have all those years," Ashley told The Daily Dish in 2017. "And so, he has these expectations of me to be this strong, confident, self-assured businesswoman when really I'm still navigating the ropes. I'm still learning as I go."
Although many celebrities have big age gaps, fans couldn't get past it with these two, which often resulted in disapproval and being called a "gold digger." "It's different and anything that's different, people have to somehow make it make sense in their mind," Ashley revealed to the "Shine It Up" podcast in November 2021 (via the Daily Mail). While it may not work for everyone, the couple shunned the haters who disapproved of their age differences and kept their relationship intact for the most part.
Despite their age gap, the pair welcomed two children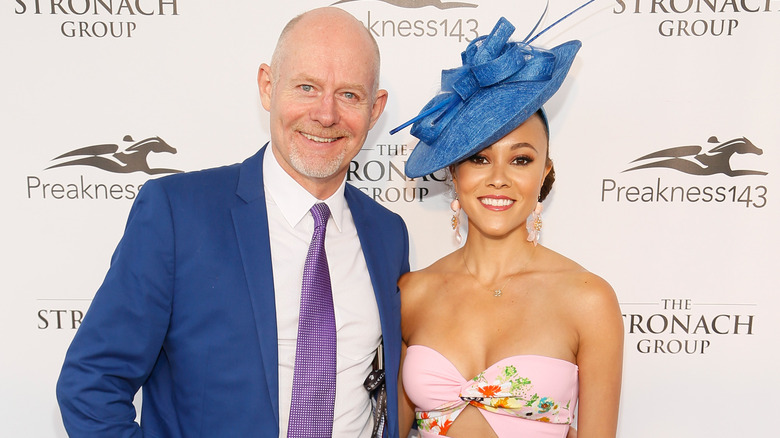 Paul Morigi/Getty Images
Ashley and Michael Darby have been the center of the conversation ever since their introduction to the "RHOP" franchise. After five years of marriage, the pair welcomed their first son, Dean Michael Darby, in 2019, and their second son, Dylan Matthew Darby, in March 2021, according to People.
Overall the couple has had a pretty "unconventional" marriage, which included salacious activity and multiple scandals. The pair officially filed for divorce after "eight magical years," and addressed the speculation that was to follow. "We have decided to separate. We are aware that there will be many speculative views as to why we have made this decision," Ashley said in a statement shared with Bravo's Daily Dish in April. "People will be quick to assume that the causes were too much intrusion by reality TV into the most personal parts of our lives, age gap issues, cultural problems, or child-rearing differences. No one reason is the root cause of our mutual decision to go our separate ways." Admittedly the pair are at different points in their lives and consciously choose to co-parent their children to the best of their abilities.
In September 2022, Ashley shared an Instagram meme that shined light on their approach to co-parenting with Michael and the importance of keeping co-parenting "peaceful" for the sake of their children and providing "patience, guidance, love, and care." Age gap or not, the pair certainly agrees that their children are a priority.