Inside Aaron Carter's Life Before He Died Too Soon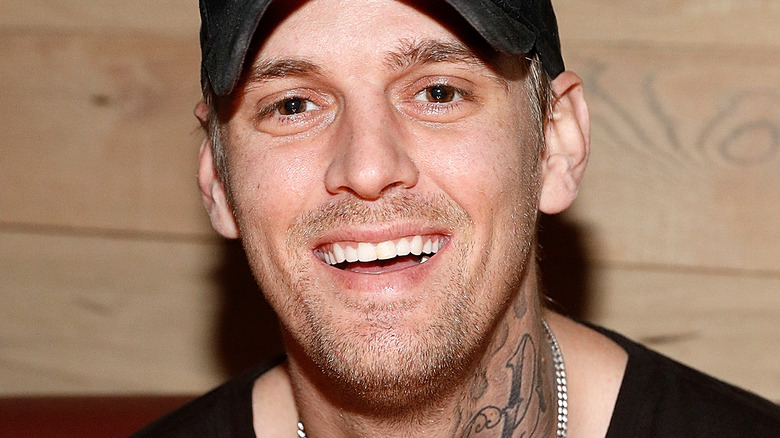 Josh Lefkowitz/Getty Images
The tragic death of Aaron Carter is one that has sent shockwaves through the music and entertainment industry. According to TMZ, the singer and rapper was found unresponsive in his bathtub of his Lancaster, California home on the morning of Saturday, November 5th. As of the time of this writing, law enforcement officials say that there's no evidence of foul play, although an investigation is ongoing. 
The news of Carter's death certainly shocked his fans, as a lot of them took to social media to remember him for who he was: a talented and gifted singer and dancer. Some even shared throwback clips of Carter appearing on "Lizzie McGuire" with his former girlfriend, Hilary Duff. Many others commented on his death with, "Being a child star is rough and unfortunately many don't come out unscathed. RIP Aaron Carter," along with, "Aaron Carter was my Justin Bieber when I was coming up I still remember when he appeared on the Lizzie McGuire Show he was a swagged out young kid."
And while it might take a moment for Carter's fans to realize he's gone after the shock of his death settles in, the musician did make headlines a few days before his death, too.
Aaron Carter was recently pulled over on suspicion of DUI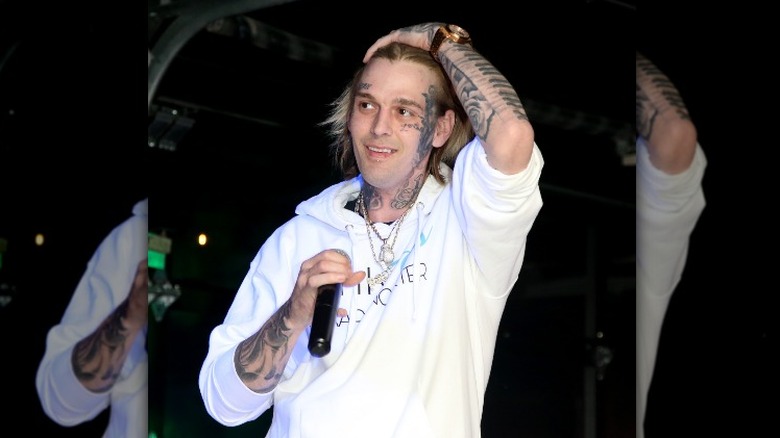 Gabe Ginsberg/Getty
Aaron Carter was pulled over by the Los Angeles Sheriff's Department after complaints were made that he was weaving in and out of traffic back on November 2nd — only three days before his death. However, TMZ reported that Carter was cleared after it was determined that he was not driving under any sort of influence. The outlet notes that the wind in the Antelope Valley that day was powerful enough to make Carter's RV weave through traffic lines — thus providing police with a potential explanation for his driving.
That said, Carter's life took a rather sad turn when it was reported in September that he had lost custody of his son, Prince. However, he did take to his Instagram account on October 27 to show off his daddy skills when he tried to put a child car seat together. He also shared an inspiring-yet-somber message that was full of love and light on October 31 when he wrote, "This day is beautiful. Stay blessed, be kind and have a safe Halloween weekend! If your chillen by yourself for Halloween, just know you're not alone." Soon after Carter's death was announced, many of his fans flooded the comments section of his social media with, "I am beyond devastated. My first crush and first concert, now you are at peace and not suffering anymore."