Who Is Kyle Richards And Mauricio Umansky's Daughter, Alexia Umansky?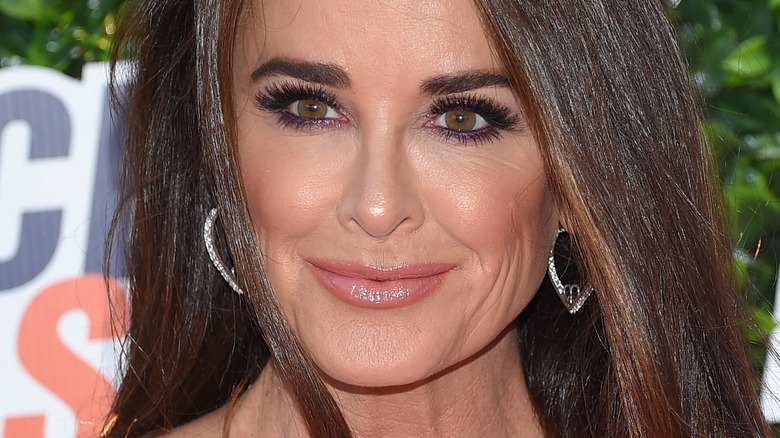 DFree/Shutterstock
On November 4, the first season of "Buying Beverly Hills," the latest real estate reality show, premiered on Netflix, and so far, fans are digging it! "Finished #BuyingBeverlyHills. ... The show had me seated from episode 1 to 8. Hoping for a season 2," one person tweeted. "Ok I need more now. I just finished #BuyingBeverlyHills it was so good! I love how they went in depth into the business side of it," a second fan wrote.
Described as a "new real estate occu-soap," per House Beautiful, "Buying Beverly Hills" invites fans into the glamorous world of mogul Mauricio Umansky as he leads his luxury real estate firm, The Agency. Alongside Mauricio, viewers also gain a glimpse into the day-to-day struggles of the firm's 10 agents as they attempt to close deals with their wealthy clients, and a good dose of reality TV drama from the cast members themselves.
One person who has seemingly created a lot of buzz is Alexia Umansky, Mauricio's 26-year-old daughter, whom he shares with "The Real Housewives of Beverly Hills" star Kyle Richards. While many simply love her portrayal on the show, others could not help but notice the resemblance she shares with her famous mom. "Alexia and Kyle are the same person," one Twitter user wrote. But, while Alexia is undoubtedly the spitting image of Richards, there is a lot more to the young professional that fans did not get to see on the show.
Alexis Umansky is a newbie in real estate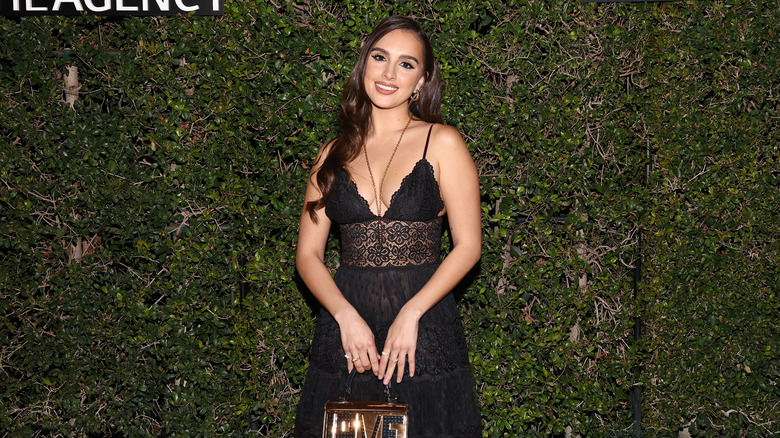 Tommaso Boddi/Getty Images
A marketing communication graduate from Emerson University, Alexia Umansky works as a marketing specialist at her father's real estate brokerage firm, The Agency. Per the firm's website, Umansky helps clients come up with the best marketing strategies and campaigns to help their properties stand out in the highly competitive real estate market.
In addition to her marketing role, Umansky also doubles as an agent, helping clients buy, rent, or sell their dream properties. In "Buying Beverly Hills," we see Umansky trying to navigate the real estate market as an up-and-coming agent and, while this makes for premium reality TV content, Umansky wasn't keen on sharing that part of her life with the world. "I was really, really nervous about all the little mistakes I made," she told People. "It's really scary putting your career out there for people to see, especially when you're trying so hard to make it and prove something." Nonetheless, Umansky hopes to be a relatable cast member to people who are just starting a new career.
As for what Twitter thinks of Umansky, while some believe she makes a great real estate agent, others feel she chose the wrong career. "Alexia Umansky is really a bad real estate agent," one fan wrote. "Alexia is so much like Kyle. She's going to kick ass as an agent!" a second person tweeted. Ouch.
Alexia Umansky has a longtime boyfriend
One part of Alexia Umansky's life we don't get to see on "Buying Beverly Hills" is her love life, but behind the cameras, the reality star's in a loving relationship with a man named Jake Zingerman. "Alexia's got a boyfriend that's been around for a long, long time," Mauricio Umansky told Us Weekly of his daughter's relationship. "He's awesome. We love him." According to the outlet, Alexia and Zingerman have been together since 2020.
While Alexia makes little mention of her relationship with Zingerman on the show, a scroll through her Instagram page will convince you just how in love these two are. Perhaps even more adorable are the countless cute pictures of the couple splattered all over Zingerman's Instagram. "My best friend and whole heart. The most amazing girl in the world. I love you with everything I got. 26 never looked so good," he wrote in a sweet tribute to Alexia on her 26th birthday.
Meanwhile, on "Buying Beverly Hills," fans learned that Alexia and fellow cast member Joey Ben-Zvi used to hook up years ago when they were in high school. These days, however, the two are platonic and work together at The Agency. But, be on the lookout; we just might be in for more drama in the coming seasons — if any!