Why You Won't See Kyle Richards On Netflix's Buying Beverly Hills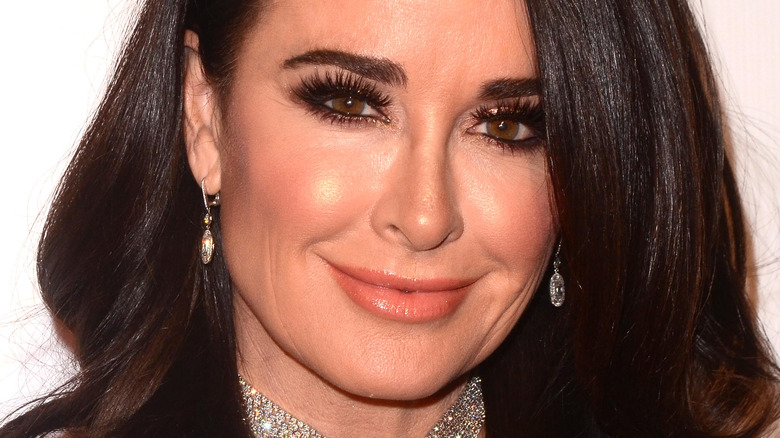 Kathy Hutchins/Shutterstock
Mauricio Umansky has spilt the tea on why "Real Housewives of Beverly Hills" star Kyle Richards won't appear on Netflix's "Buying Beverly Hills." For the past 26 years, the high-profile couple has been the definition of relationship goals. Having met in 1994 and married in 1996, the lovebirds have gone on to build a happy family with their four daughters, Farrah, Alexia, Portia, and Sophia.
In addition to their harmonious home life, the two have also been extremely supportive of one another and their career endeavors, especially during the formation of Umansky's successful real estate firm, The Agency. "Kyle has just been there for me from the beginning when we had absolutely nothing and super supportive and always the motivational person," he said in an interview on Travis Mathew's "Life On Tour" series.
Over the last few years, The Agency has steadily gained notoriety within the real estate and pop culture scene. Due to its continued rise in popularity, Umansky and his high-end firm are now taking a stab at reality TV with their Netflix series, "Buying Beverly Hills." Similar to shows like "Selling Sunset", the new series, which premieres on November 4, is set to follow Umansky and his string of agents as they sell expensive properties within L.A.'s most recognized zip code, per Today. While the series will see the appearance of Farrah and Alexia, who both work at The Agency, it'll be down one notable reality star and family member.
Kyle Richards won't be part of The Agency due to Bravo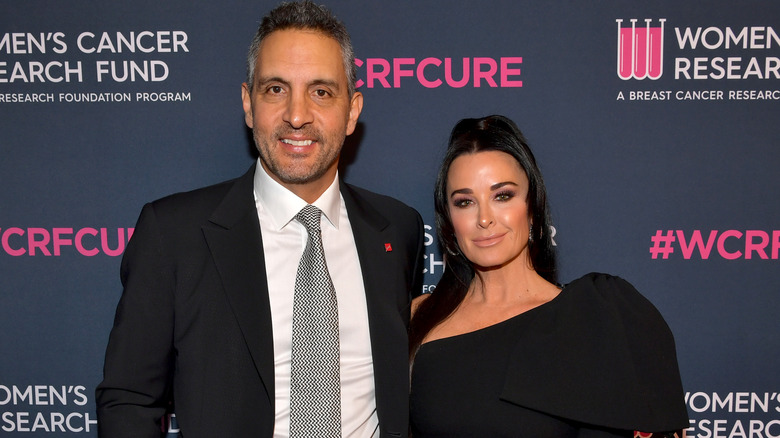 Emma Mcintyre/Getty Images
With Mauricio Umansky's new reality TV show "Buying Beverly Hills" now available on Netflix, fans have been eager to find out if Kyle Richards would be making an appearance. However, it looks like the "Halloween Ends" star's duties on the hit Bravo series "The Real Housewives of Beverly Hills" has hindered her starring in the show. In a recent interview with Us Weekly, Umansky revealed that Richards' absence is due to an "issue between networks." While Richards won't have a prominent role in the reality TV series, she is set to make a cameo appearance via FaceTime.
Back in October, the "Halloween Kills" star revealed that she was nervous about Umansky and her two daughters being part of the aforementioned show. "It's really weird to all of a sudden –– even though I've been on a show for all these years –– to have them be front and center in the business world," she explained during BravoCon 2022 (via People). "It made me very nervous, I was not for this at all." While she was hesitant over their participation, Richards did add that she "gave [her family] a lot of advice" before they went into filming. "Buying Beverly Hills" is now available to stream on Netflix.