Inside Kyle Richards' Marriage To Mauricio Umansky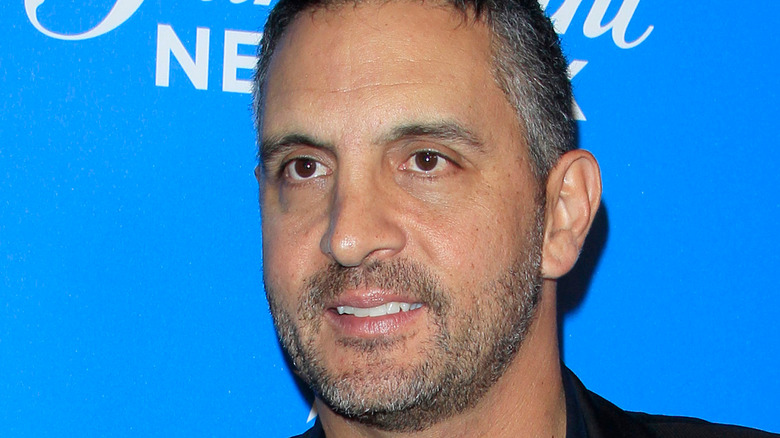 Shutterstock
If it's a day that ends in Y it must mean there's more drama with the "Real Housewives," in this case, the Beverly Hills edition. Kyle Richards and Lisa Vanderpump and a restaurant bill. Basically, it was a joke gone wrong where Kyle was eating with a Bravo producer at the same restaurant as Lisa and her husband. Lisa sent her $132 bill over to Kyle's table as a joke and someone posted the whole thing on Instagram as "Kyle Richards dine and dash," per Us Weekly. And trust us, if anyone in Los Angeles DOESN'T need to dine and dash, it's Kyle. Her husband, Mauricio Umansky, has a net worth of $100 million, per Celebrity Net Worth.
Mauricio is Kyle's second husband and the father of three of her four children. They met in 1994 and married on January 20, 1996, per IMDb. Their first daughter, Alexia, was born on June 18, 1996. Their second daughter, Sophia, was born on January 18, 2000, and their third daughter, Portia, was born on March 1, 2008. Kyle also has a daughter, Farrah, born on Halloween in 1988, from her first marriage.
Mauricio started and sold a successful clothing line in his 20s before joining his brother-in-law's real estate firm Hilton & Hyland. In 2011, he founded his own real estate firm called The Agency.  
Kyle and Mauricio have been married for 25 years, Keep reading to find out how they kept things fresh during the pandemic-related lockdown.
Kyle Richards and Mauricio Umansky keep things interesting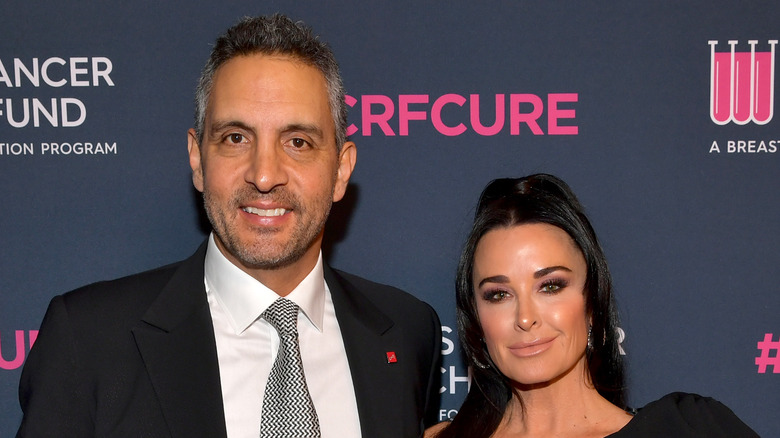 Emma Mcintyre/Getty Images
Kyle Richards and Mauricio Umansky seem to keep each other on their toes, even after 25 years of marriage. Mauricio turned 50 in June 2020 and what do you get a man who literally has everything? In Kyle's case, the answer is a tricked-out electric bike. She posted a tribute to him on her Instagram Stories, per Bravo, writing, in part, "... Thank you for being a loving husband and father and for everything you do for our family. Crazy that we have been together more than half of our lives. I love you so much and hope this birthday brings you continued health [and] happiness!"
The following month, while everyone was still quarantining at home, Mauricio surprised his wife with a new hairstyle. In her Instagram Stories (via Bravo), Kyle revealed her own horror at Mauricio's self-styled mohawk. "My husband has not cut his hair the entire quarantine, and I just found all of this. Oh my god. I have to see this hair," she said as she panned over her husband's cut hair in the bathroom. "What have you done to yourself? Are you kidding me?!" she said when she saw his new 'do. "I gave myself a mohawk. I put the 'Moe' in mohawk."
And finally, Kyle may be a real housewife of Beverly Hills, but she and Mauricio live in the Los Angeles suburb of Encino, per The Observer. The couple bought singer Smokey Robinson's former estate in 2017 for $8.25 million.