Inside Kyle Richards And Kathy Hilton's Relationship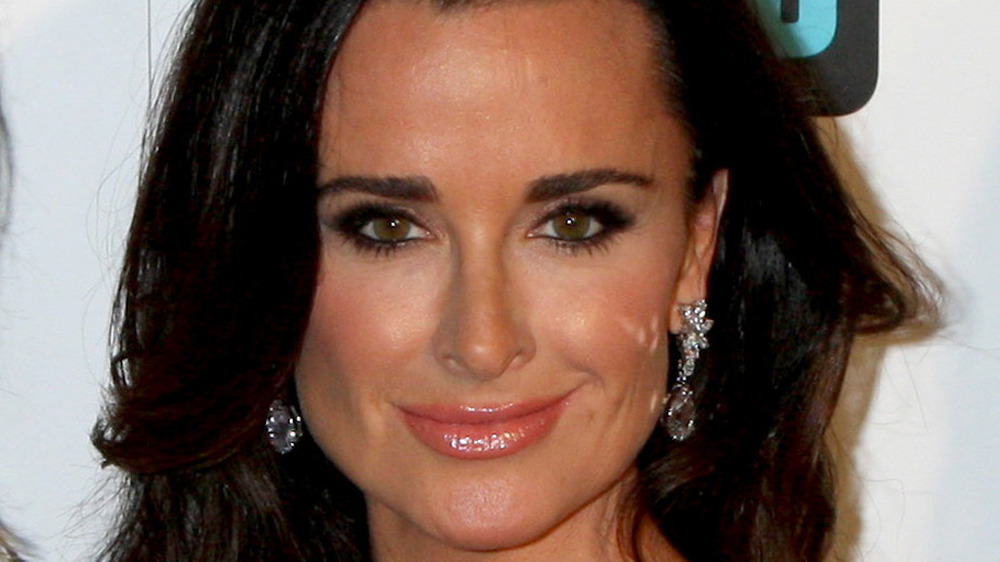 Shutterstock
Get excited, Real Housewives of Beverly Hills fans! The Season 11 trailer dropped on April 12, 2021 — and to say there's drama is a serious understatement.
Die-hard fans will notice a new face this season, and that's Kathy Hilton. She is one of Kyle Richards' sisters, and mom of Paris and Nicky Hilton. In the sneak peek, we see Kyle telling Kathy she hasn't heard from their sister Kim Richards, and Kathy revealed she changed her number. Kyle seemed quite shocked.
The sisters have a rocky history, and were estranged for many years due to Kyle's 2018 show, American Woman. According to People, Kathy thought it was "too personal."
"I would never tell anyone else's stories," Kyle said. "And I felt bad because she thought it was something that it wasn't. I was inspired by my mom [Kathleen Richards], being a single mom in the '70s. It was a crazy, fun, reckless time. But it's not based on my actual life."
Where do Kyle and Kathy stand today? Keep reading for more details about their relationship.
How do Kyle Richards and Kathy Hilton really feel about each other?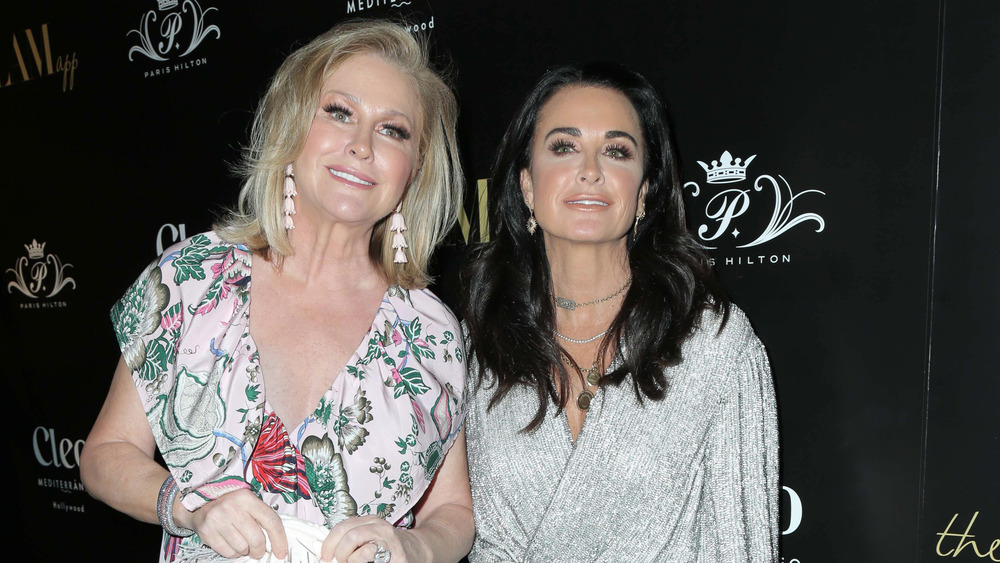 Shutterstock
Filming the new season of Real Housewives of Beverly Hills was not easy for Kyle Richards and Kathy Hilton, and it's been a "clash of egos," according to Screen Rant. "Kathy is a big personality and Kyle is petrified she'll try to steal her thunder," a source told Life & Style, per Screen Rant. "The sibling rivalry is already intense and it's bound to get worse!" The source added that Kyle is "intimidated" by her sister's "outgoing personality and likability."
Although Kyle loves her nieces Paris and Nicky Hilton, she is worried about them appearing on the show. "She feels like Paris and Nicky can help increase Kathy's popularity, especially if they make a lot of appearances on the show," the source said. "She's scared that the Hiltons will push her out of the spotlight." Kyle has starred on RHOBH since its 2010 premiere, so her concern is understandable.