Why Nick And Vanessa Lachey Got Back Together After Breaking Up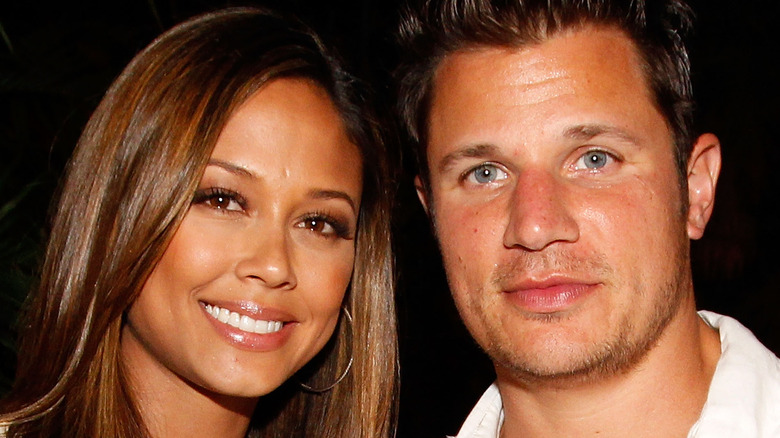 Christopher Polk/Getty Images
Nick and Vanessa Lachey are one of those couples that continuously restores our faith in love. They have been together for as long as we can remember, having met on the set of MTV's "Total Request Live," where Vanessa served as host and Nick often promoted with his boy band, 98 Degrees. But at the time, Vanessa was involved with someone else, and Nick was married to Jessica Simpson.
They later split from their partners and the two reconnected after bumping into each other at an event in New York City, Nick revealed on their TLC wedding special. Soon after, they began getting know each other, but it was long-distance dating at first. "We did fall in love via phone and text, cause I was in New York, he was in L.A," Vanessa said on "The Tamron Hall Show" in 2021, with Nick chiming in, "We spent a lot of time apart early in our relationship. [We sat] on the phone for hours at night."
Per Nick, he knew from the get-go that he was meant to be with Vanessa. "I knew pretty early on ... that we were a good match, that I loved her," he told CNN in 2010. "Within the first six months we dated, I probably had a good idea that was the one I wanted to be with." But even if they seem like the perfect couple with the perfect growing family, they still had their fair share of issues before making it down the aisle. At one point, they even called it quits.
Nick and Vanessa Lachey briefly split in 2009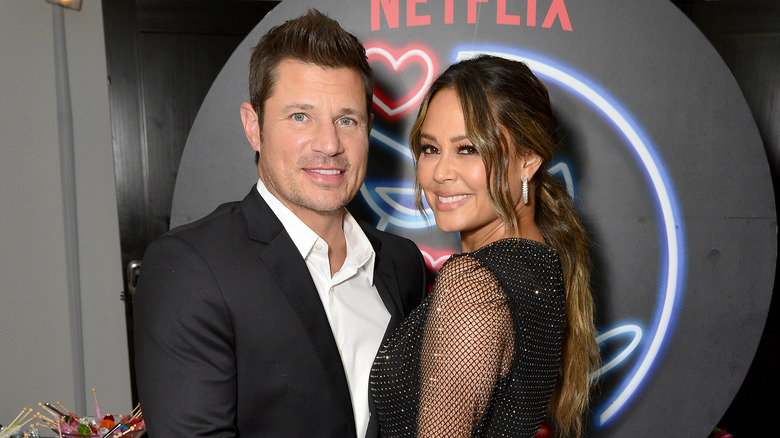 Jerod Harris/Getty Images
In 2009, after years of a seemingly picture-perfect relationship, Nick and Vanessa Lachey parted ways. At the time, Vanessa's rep told People they had "amicably split but remain good friends who still greatly care for one another." The good news is it didn't take too long for them to find their way back to each other. They were back on only a few months after taking a break.
But, while it wasn't ideal, Vanessa said they needed that brief split to realize that they really wanted to be with each other. "If I'm being completely candid and transparent, we took a break," she said on the debut episode of "The Ultimatum: Marry or Move On" (via E! News), admitting that they attempted to see other people. "We both saw one other person and we realized that if we got out of our own way, we could be amazing together."
Apparently, Vanessa gave Nick an ultimatum then. They had already been dating for years, but Nick was showing no signs of settling down. "I always said I was gonna be that girl that would never give a man an ultimatum. I was 29," Vanessa recalled. "Five years later, things changed. But look what it got me! We dated for five years. So I finally said, 'What are we doing?'"
Nick and Vanessa Lachey on their happily ever after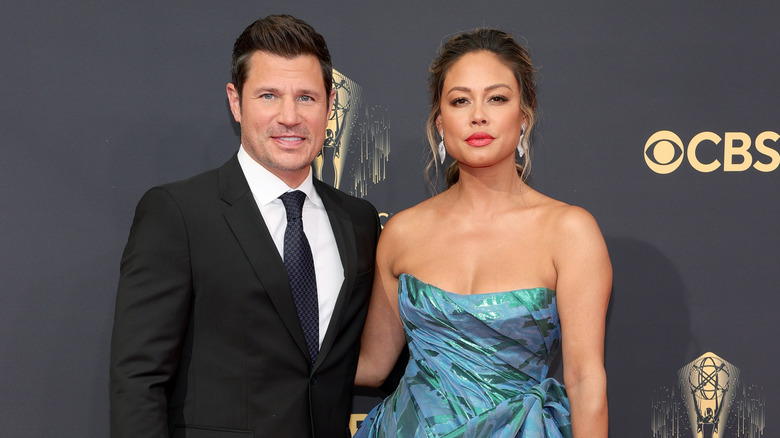 Rich Fury/Getty Images
Vanessa Lachey said that Nick Lachey quickly came to his senses and was apparently the one who initiated their reconciliation. "It took us splitting up for about a month and then coming back and him saying, 'I want to make this work,'" she told E! News. "He was the one who suggested couple's therapy."
Nick and Vanessa eventually mended their relationship and exchanged "I Do's." They wed in 2011 during an intimate ceremony with only 35 of their closest family and friends at Richard Branson's private estate on the British Virgin Islands' Necker Island, per Us Weekly. Now, they have three kids and are living in Hawaii.
Their love story sure isn't perfect, but they're both willing to do everything to make it work. "What I love about our relationship is we have evolved, when we met each other, we were two very young, crazy kids, figuring out each other, and then together, we were figuring out ourselves, as well as ourselves as a couple," Vanessa shared with People. "Our whole relationship, even to this day, we're still working on each other, we're still working on ourselves, and that's I think the beauty of a lasting relationship. We work at it." Nick added, "I think there's a lot of growth from chapter one to chapter 12. We definitely learned together, grew together."