Kate Upton Describes Alleged Sexual Misconduct At Hands Of Guess Co-Founder Paul Marciano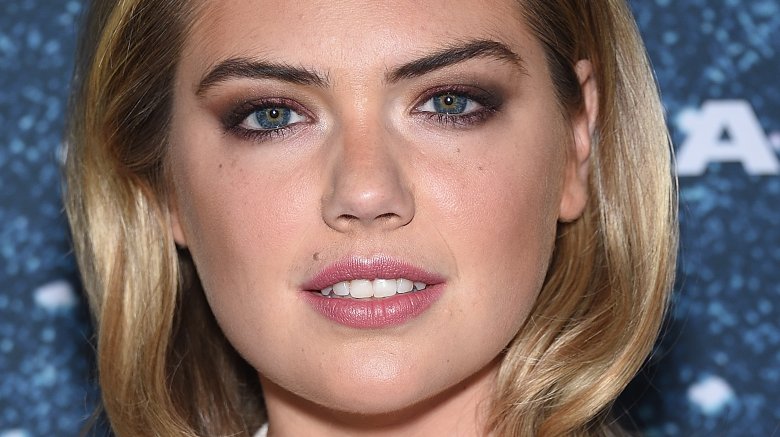 Getty Images
The model is speaking out.
On Wednesday, Feb. 7, 2018, Time magazine published an interview with Kate Upton, detailing the star's alleged abuse from Guess co-founder Paul Marciano. Upton claimed that Marciano inappropriately touched her after the pair met in 2010. "After the first day of shooting the Guess Lingerie campaign [on July 25, 2010], Paul Marciano said he wanted to meet with me," she stated. "As soon as I walked in with photographer Yu Tsai, Paul came straight up to me, forcibly grabbed my breasts and started feeling them — playing with them actually. After I pushed him away, he said, 'I'm making sure they're real.'"
Noting that she'd done everything she could to distance herself from Marciano, Upton said he "continued to touch me in a very dominating and aggressive way, grabbing my thighs, my arms to pull me closer, my shoulders to pull me closer, my neck, my breasts, and smelling me." At one point, Upton claimed that Marciano tried getting photographer Yu Tsai to leave the room, but she'd been able to ask him to stay with her. Unfortunately, she said, Tsai's presence didn't deter Marciano from pursuing her.
"At one point he forcibly grabbed the back of my head so that I could not move and started kissing my face and my neck. I remember not wanting to say 'Get off of me' because I didn't want to open my mouth to say anything because I didn't want him to be able to put his tongue in my mouth," Upton recalled. "I had two options: do everything I could to wiggle away and avoid his pursuit, or punch the CEO of Guess. So I decided to just wiggle away."
Marciano then allegedly "insisted" on walking Upton to her hotel room, but Tsai, who corroborated Upton's claims to Time, offered to do it instead.
About a month later, Upton said she was working on another Guess photoshoot. She claimed that Marciano attempted to visit her in her hotel room, but she'd repeatedly declined. The following day, Upton stated that she'd learned she'd been fired from the photoshoot. "Someone had called my agency to say I had gotten fat and would not be needed on set [that day]. I was devastated, especially because at this point no one from Guess had even seen me," Upton told Time.
Despite her discomfort, Upton continued working for Guess in later projects, allegedly devising a plan with Tsai so that she'd never be alone with Marciano. But she still reportedly had to deal with Marciano's frequent communication. "Paul's texting increased, telling me how excited he was to see me, that he wanted me to change in front of him so he could see my naked body getting into his clothes. He asked if I thought of him when I was posing sexy on set," she said. "All the language he used was extremely dominant and possessive."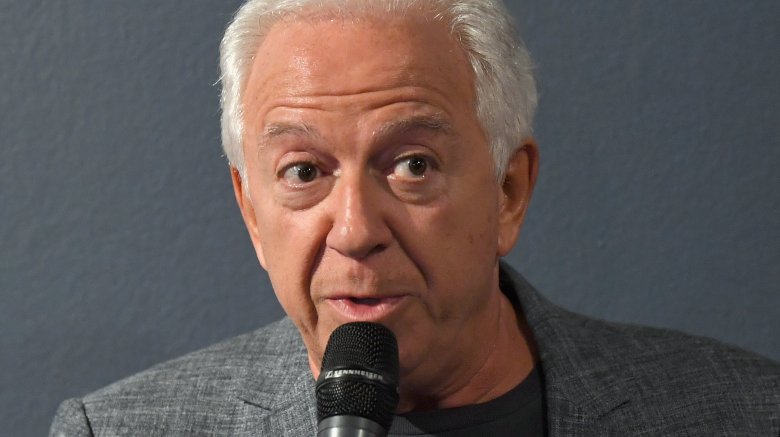 According to Upton, Marciano's advances continued and, at one point, he even tried to pressure her into having dinner with him alone, though another photographer reportedly "saved" her by insisting to come along too. As a result, Marciano allegedly became rude on the set of another photoshoot, calling Upton "disgusting" and saying, "Get that fat pig off my set." Upton claimed that Marciano had also spread rumors that she'd been partying before coming to the set and had been drunk.
To Time, Upton said that her experience with the former Guess CEO had made her want to quit modeling. "I wondered if it was how I was presenting myself or what I was wearing. I started slumping my shoulders to hide my breast size, wearing baggy clothes, started despising my own body," she stated. But now, however, Upton's ready to use her voice to condemn inappropriate behavior.
"Paul used his power to make me feel insecure and powerless, but I'm not going to let him intimidate me anymore," Upton explained. "These men think they are untouchable, but times are changing."
As Nicki Swift previously reported, Upton called out Marciano for alleged sexual harassment in late January. "It's disappointing that such an iconic women's brand @GUESS is still empowering Paul Marciano as their creative director," she tweeted out at the time, adding, "#metoo."
She later said, "He shouldn't be allowed to use his power in the industry to sexually and emotionally harass women."
TMZ reported that Marciano was "shocked" by Upton's allegations. He also reportedly speculated that Upton was fueled by revenge for not continuing to be hired by Guess, after she allegedly came to photoshoots "looking terrible," as a result of late nights. To Time, Marciano further claimed that Upton's allegations were "absolutely false."
"I have never touched her inappropriately. Nor would I ever refer to a Guess model in such a derogatory manner," he stated, noting that he fully supports the current #MeToo movement.