Duran Duran Star Andy Taylor's Cancer Diagnosis Announced During Hall Of Fame Induction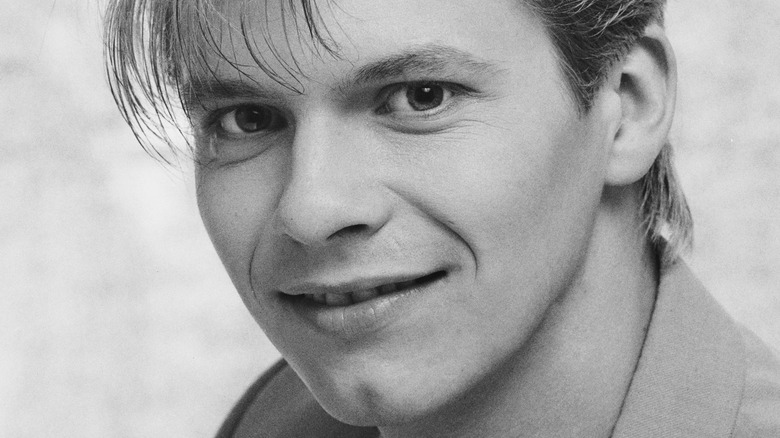 Michael Putland/Getty Images
Guitarist Andy Taylor shared devastating news about his cancer diagnosis with the world at his former band Duran Duran's induction into the Rock and Roll Hall of Fame.
The original members of Duran Duran during their height in the early 1980s consisted of Andy, Nick Rhodes, John Taylor, Roger Taylor, and Simon Le Bon. Together, the band wrote and performed such worldwide hits as "Hungry Like the Wolf" and "Girls on Film." Andy first decided to part ways with Duran Duran in 1986 and delved into a solo career of his own. While the band reunited with Andy in 2001 to relive their glory days and satisfy the fans, Andy once again left in 2006 due to an "unworkable gulf between [them]," the remaining members told Billboard.
When it was announced that Duran Duran was bestowed with the honor of the Hall of Fame alongside Dolly Parton and Eminem, Le Bon revealed to Rolling Stone that the OG members — even Andy — would be reuniting for their momentous induction ceremony. Sadly, Andy was ultimately unable to attend due to tragic reasons.
Andy Taylor was diagnosed with Stage 4 prostate cancer
On November 5, Duran Duran achieved the ultimate musical accolade of being inducted into the Rock and Roll Hall of Fame. Simon Le Bon, Nick Rhodes, John Taylor, and Roger Taylor attended the ceremony (via ABC News), but Andy Taylor left a letter for the band to read during their speech. In the letter (via Duran Duran's website), Andy revealed that his absence was due to an unfortunate "setback" in the treatment for his Stage 4 prostate cancer, which he was diagnosed with four years ago.
"Many families have experienced the slow burn of this disease and of course we are no different," Andy wrote. "I have the Rodgers and Edwards of doctors and medical treatment that until very recently allowed me to just rock on. Although my current condition is not immediately life threatening there is no cure."
After the ceremony, Le Bon responded to the press when they asked about the tragic news. "It is devastating news to find out that a colleague [...] one of our family is not going to be around for very long," Le Bon lamented (via Instagram). "We love Andy dearly and I'm not going stand here and cry — I think that would be inappropriate — but that's how I feel like." Life still goes on for Andy, though, as he released a brand new solo single "Man's A Wolf To Man" on October 27.