Here's Where Kyle Richards' Daughter Alexia Umansky Went To College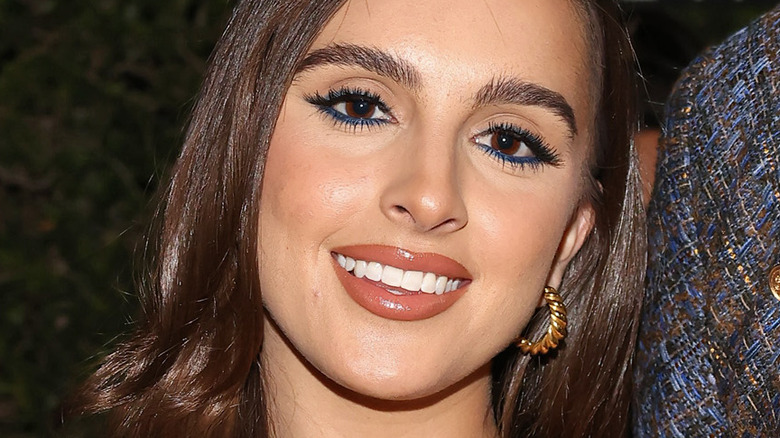 Tommaso Boddi/Getty Images
Kyle Richards grew up fast as a child star. As a kid, she appeared in everything from "Little House on the Prairie" to the original "Halloween" in 1978. By the late 1980s, she was a teen mom. The future "Real Housewives of Beverly Hills" star ultimately skipped college. "I had a baby at 19 and all my friends are in college going to sorority parties," Richards told People in 2018. "I was married with a baby and nursing. They'd come visit me and I'd be breastfeeding my baby."
Because she missed out on college, perhaps that's why a college education is so important to Richards when it comes to her four daughters. The Bravo star and her husband, Mauricio Umansky, are parents to Farrah Aldjufrie (from Richards' young marriage), and Alexia, Sophia, and Portia Umansky, per HollywoodLife.
Farrah and Alexia both work from their dad's luxury real estate firm, The Agency, and they're featured on the Netflix reality series "Buying Beverly Hills," but they didn't just jump into the family business right after high school. Both obtained impressive college degrees, with eldest sister Farrah scoring an associate degree from New York University and her bachelor's from The University of Southern California, according to her LinkedIn page. But what about Alexia Umansky?
Alexia Umansky graduated from an east coast college in 2018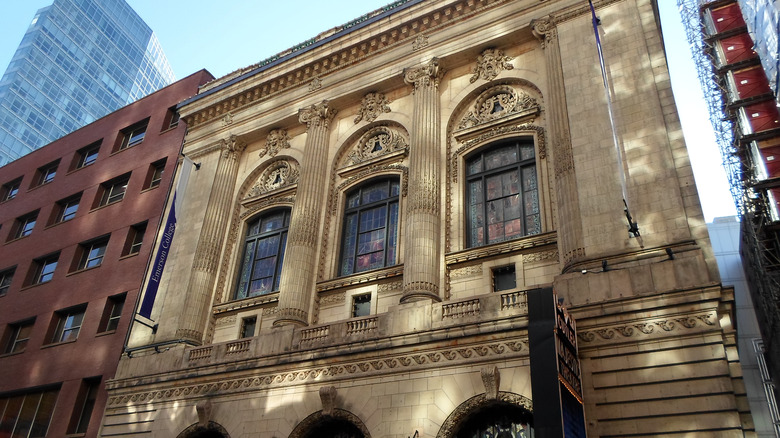 PhillipJR/Shutterstock
Kyle Richards' second daughter, Alexia Umansky, is also a college graduate, but unlike her USC sister, she received her bachelor's degree far from home. According to her bio on The Agency's website, Alexia has a degree in marketing communication from Emerson College in Boston, Massachusetts. The school is described as a "premier liberal arts institution devoted to communication and the arts" and it boasts famous alumni such as Norman Lear, Jay Leno, Henry Winkler, and Jennifer Coolidge, per its website.
On "The Real Housewives of Beverly Hills," viewers saw Richards reluctantly send her daughter off to the private, east coast liberal arts school (via Bravo). And it sounds like the family racked up a lot of frequent flyer miles over the years. "It's hard having her away, she's such a home girl," Richards told People of Alexia's college move. "When she comes home to visit, which is often, she cries every time she leaves. I cry ... it's hard."
On May 13, 2018, Richards posted a photo to Instagram of Alexia in her cap and gown at her college graduation, which happened to take place on Mother's Day that year. In the caption, Richards called her daughter's milestone the best Mother's Day "gift." "I am so proud of you," Richards wrote to her daughter. "When we dropped you off at college I thought I would never survive the 4 years. Now you're a college graduate and coming home!! Congratulations!"
Alexia Umansky started out at another school that was closer to home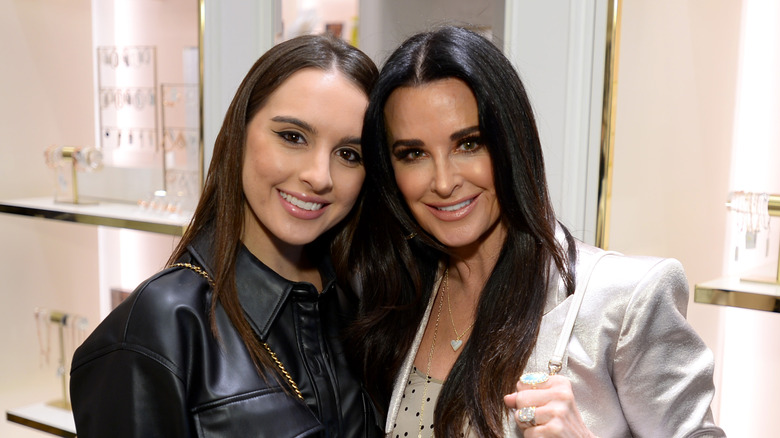 Andrew Toth/Getty Images
While Boston is far from the Umansky home in Encino, California, Alexia Umansky moved even further from home at one point. While studying for her degree, the college undergrad spent one semester abroad in Barcelona, her mom Kyle Richards told People. But before that, Alexia actually started her college career on the west coast. In 2014, Bustle reported that Alexia was a freshman at the University of Arizona in Tucson and a member of the Alpha Phi sorority.
Unfortunately, that same year, her college career came to a halt after she was the victim of a dog attack and had to be rushed to the hospital. The dog, her aunt Kim Richards' pit bull Kingsley, became agitated and bit Alexia's right hand during a visit. The injury was serious — the bite went down to the bone — and required multiple surgeries, according to TMZ.
Alexia ultimately took extended time off from school at the University of Arizona, and it was during her down time that she decided to transfer to Emerson College, the Daily Mail revealed.