People Katy Perry Treated Like Trash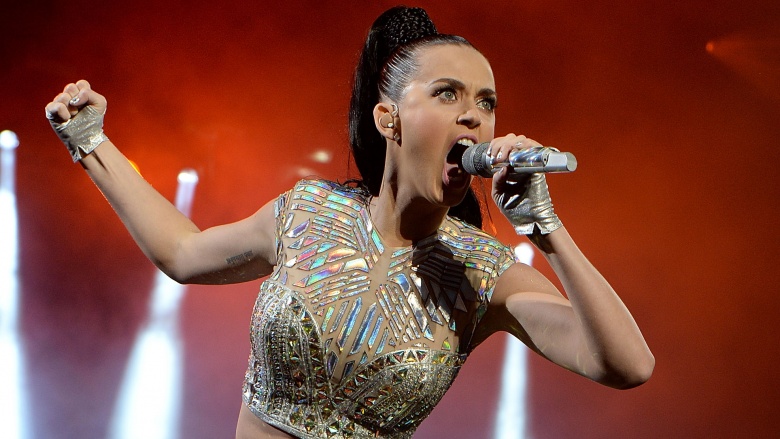 Getty Images
Sure, Katy Perry likes to play the bubbly, sweet, fun card. But don't be fooled: beneath her candy-coated exterior lies a sinister side that a few celebs have seen for themselves firsthand.
Ryn Weaver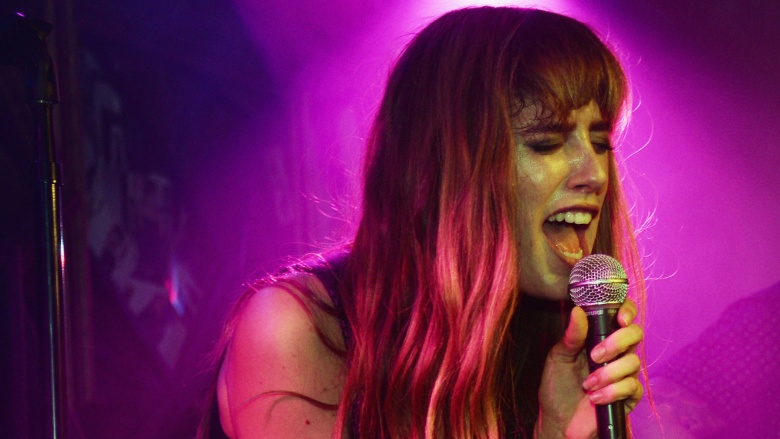 Getty Images
Singer Ryn Weaver took to Twitter to accuse Katy Perry of being a big ol' bully to her at Coachella, where they were hanging with mutual friends. "Anytime I spoke she started turning her head around pretending she heard something, then said, 'Do you hear something?' while staring at me anytime I spoke after we were already friends," Weaver wrote. "[She] did this the entire night....then came with us to Drake and stared at me [for] the whole show. Then anytime I caught her eye out of my periphery, she proceeded to alert her entire posse, saying, 'That Ryn Weaver girl is soooo obsessed with me.'"
Russell Brand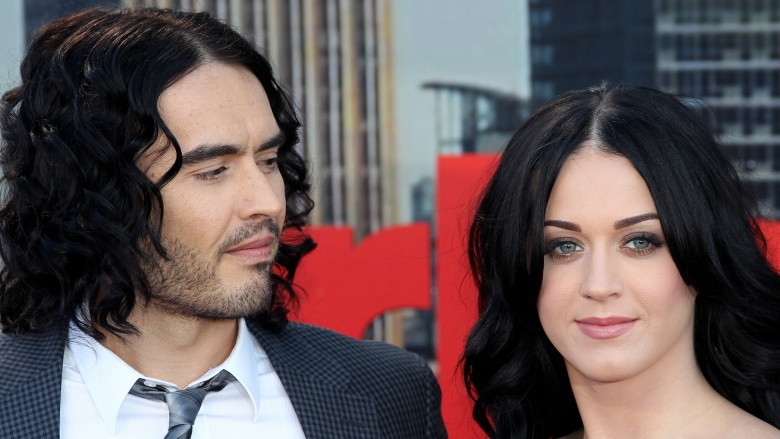 Getty Images
Though their marriage barely lasted 14 months, Perry's relationship with Russell Brand ended very badly. TMZ reports that the funny man didn't take any of Perry's money in the split, despite being eligible for over $20 million, and he never spoke ill of her after the breakup. She can't say the same, however, exposing their relationship drama in her film Katy Perry: Part Of Me (2012) and having her BFF, Markus Molinari, tweet that Brand allegedly cheated on her.
Kesha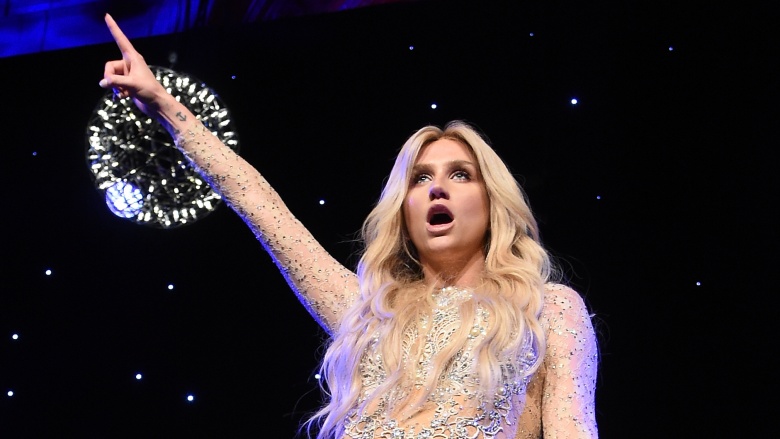 Getty Images
Kesha and Perry came up together under Dr. Luke's wing, with Kesha even appearing in Perry's "I Kissed A Girl" video. However, Perry never bothered to stick up for Kesha—not even with a hashtag—when the "Cannibal" singer battled Dr. Luke in court over claims of sexual and psychological abuse.
Taylor Swift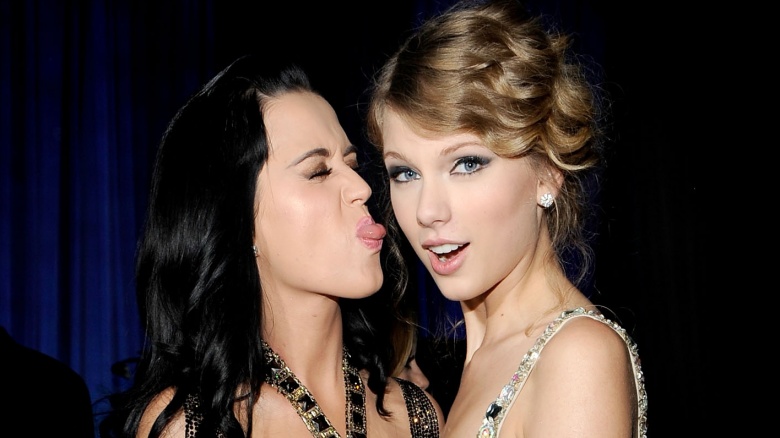 Getty Images
Sure, Taylor Swift wrote a song and released a video ("Bad Blood") attacking Katy Perry under the guise of feminism, but that wouldn't have happened if Perry wasn't allegedly mean to her first. In 2012, Perry started dating Swift's skeevy ex, John Mayer. In summer 2013, three of Swift's dancers left her Red tour to join Perry's Prism tour. Swift would later tell Rolling Stone about Perry, "For years, I was never sure if we were friends or not. She would come up to me at awards shows and say something and walk away, and I would think, 'Are we friends, or did she just give me the harshest insult of my life?'" Claws out!
Miley Cyrus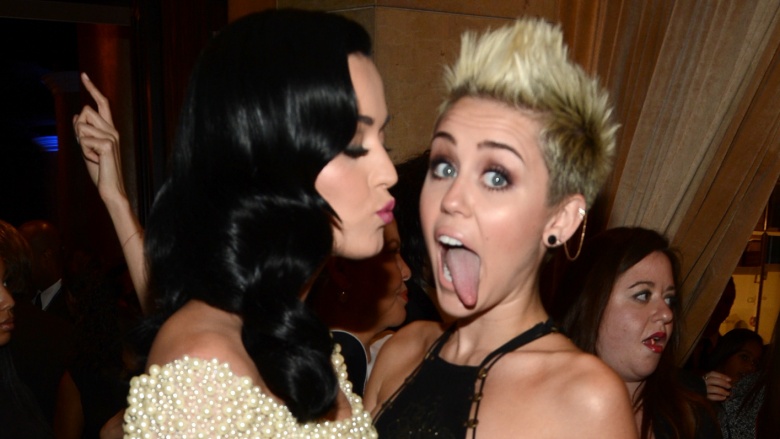 Getty Images
Perry shot to fame when she sang about kissing girls, but when Miley Cyrus actually tried to kiss her in real life in March 2014, Perry flipped out. "I just walked up to her to give her like a friendly girly kiss, you know, as girls do," Perry told Australian morning show Sunrise. "Then she like, tried to move her head and go deeper and I pulled away. God knows where that tongue has been. That tongue is so infamous!'" Apparently their set of bad blood started back in 2010, when E! Online reports that Perry criticized a revealing outfit Cyrus wore to an awards show, despite flapping her own cleavage all over the place.
Lady Gaga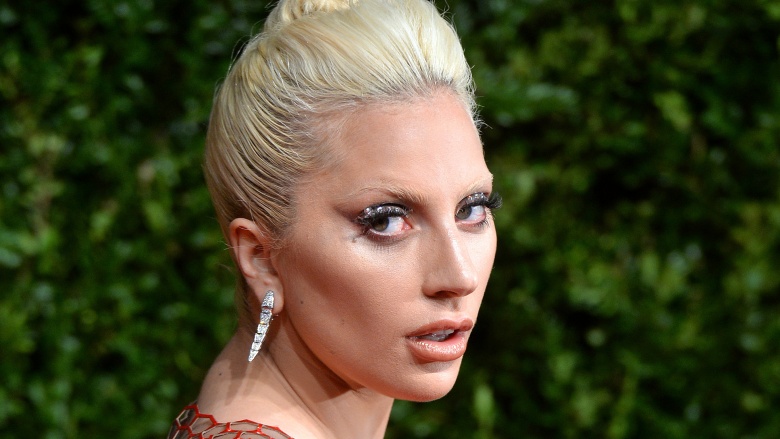 Getty Images
In June 2010, Lady Gaga dropped her "Alejandro" video, which features a lot of religious imagery reflective of her Catholic upbringing. Almost immediately after the video first aired, Perry tweeted, "Using blasphemy as entertainment is as cheap as a comedian telling a fart joke." She would later deny it was a dig at Mother Monster, telling Entertainment Weekly it was "a non-specific, general thing." Right. The fur would fly again in 2014 when Perry ripped off Gaga's tour themes, including some of her signature wigs, as well as mechanical horses and vomiting paint...which is bizarre, because, well, why would anyone want to take credit for ideas that inane?
Sara Bareilles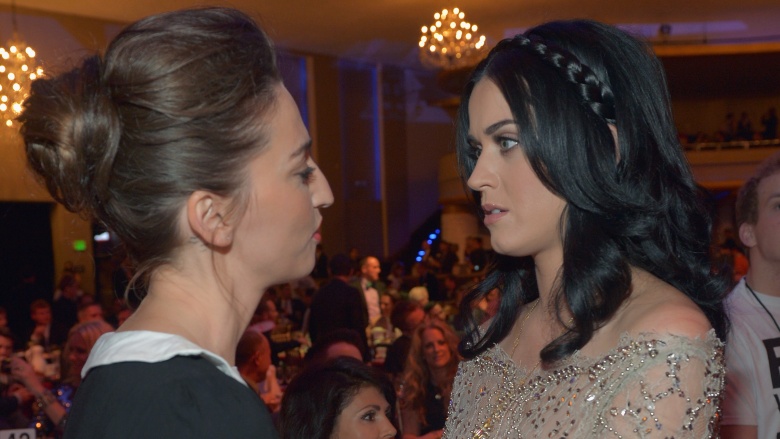 Getty Images
In May 2013, Perry tweeted, "I love you" to Sara Bareilles and linked to Bareilles' video for her song "Brave." Three months later, Perry dropped "Roar," which sounds just like "Brave" if you replaced Bareilles' heartfelt lyrics with rejected motivational poster quotes. There are no songwriters in common on either track. Perry's song went on to get a ton more airplay than "Brave." Life isn't fair.
Travie McCoy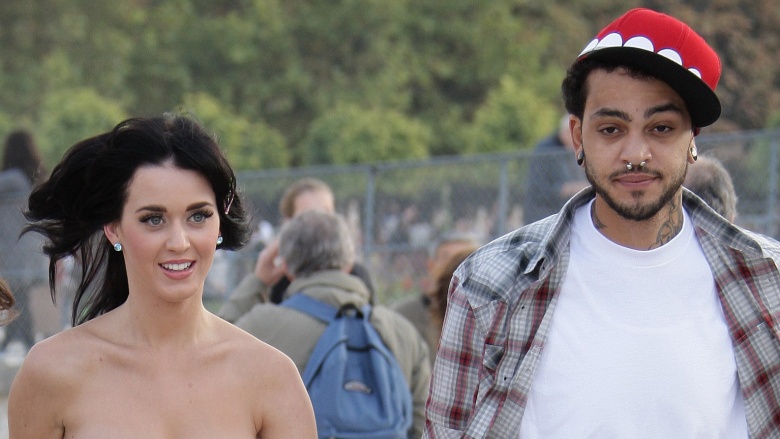 Getty Images
Perry initially rode ex-boyfriend Travie McCoy's coattails to fame—remember when she was in his "Cupid's Chokehold" video and traipsed around Warped Tour with him in 2009 to get rock cred? Then, well, she dumped him...via email. Ouch! He told Behind The Music, "It started off with "I love you so much I hate to do this...Someone that you are ready to spend the rest of your life with sends you a f**king email just s**ting on your whole parade. It destroyed me." She then wrote "Circle the Drain" about his addiction to painkillers, with really sensitive lyrics like "You think you're so rock and roll, but you're really just a joke / Had the world in the palm of your hands / But you f***ing choked." On the bright side, McCoy noted to MTV News, "She finally has a song with some substance on her record. Good job." Oooh, burn!