Jessica Simpson Fires Back At Critics Of Her Appearance In Strange Viral Ad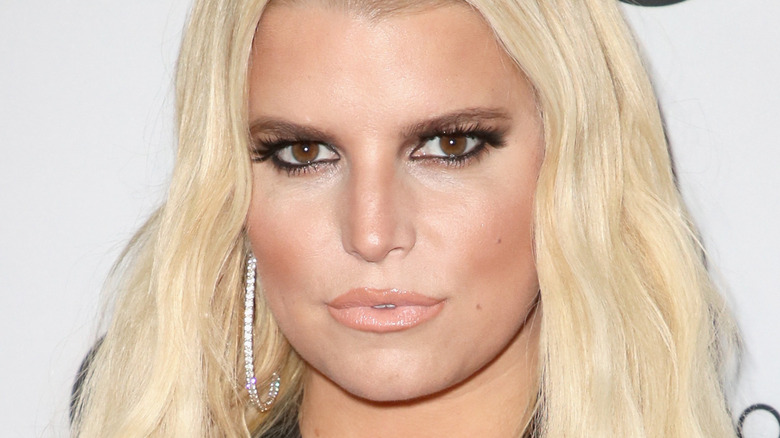 David Livingston/Getty Images
When Jessica Simpson partnered with Pottery Barn in a sponsored video, the brand probably didn't want the conversation about the collab to be all about her appearance and speech.
Simpson showcased various products from Pottery Barn Kids by giving her Instagram followers a tour of her daughter Birdie's whimsical bedroom. But it wasn't the toddler's bunk bed house or mini kitchen that had many viewers taking to the comments section. Instead, they expressed concern over Simpson. "Oh no She looks so fragile and sounds like it too," read one message. "She does not look well. Her eyes are so sunken. Something is not right," another person wrote.
Others suggested that she seemed to be struggling to speak properly, and some questioned her sobriety. Simpson wrote about her relationship with alcohol in her memoir "Open Book," and during a "Today" interview, she recalled how she vowed to stop drinking in 2017 when she became so intoxicated that she was unable to take her kids trick-or-treating. In a 2021 appearance on "Live with Kelly and Ryan," she revealed that some of her friends had been asking her how she avoided the temptation to drink during quarantine, and she said she hasn't craved alcohol since she gave it up. "I can't even imagine drinking right now with all the questions my kids are asking me," she said. Now, Simpson has something else to say about being sober.
Jessica Simpson shares an emotional message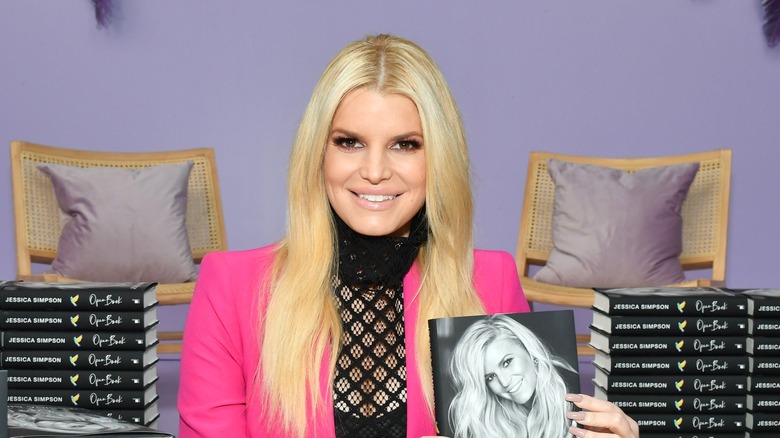 Amy Sussman/Getty Images
Jessica Simpson seemingly responded to her fans' questions and concerns about the Pottery Barn ad. In the caption of an Instagram video posted on November 6, she wrote, "As much as I have learned to block out destructive noise ... peoples' comments and judgements can still hurt deeply with their incessant nagging 'you will never be good enough.'" Simpson informed her followers that she's been sober for five years now, and she has discovered that she can weather any storm without slipping back into her old habits to avoid confronting negativity in her life. "I am capable of pretty much anything I care enough about to put my mind to," she continued.
Simpson appeared to describe how her followers' comments about the ad made her feeling, writing, "I woke up at the same time anxious and insecure but also angry and defensive." She also explained that the video she included with her post was filmed in her home recording studio because singing helps boost her mood when she's feeling down. She serenaded her viewers with her emotional 2020 song "Party of One," which includes heartbreaking lyrics such as "I am more than these demons holding me down" and "I know it's bad for my health to hate myself." In "Open Book," (via Us Weekly), she revealed that the song was about her state of mind when she was about to become a first-time mother and felt neglected by her own parents.