Jessica Simpson Opens Up About Her Relationship With Alcohol Today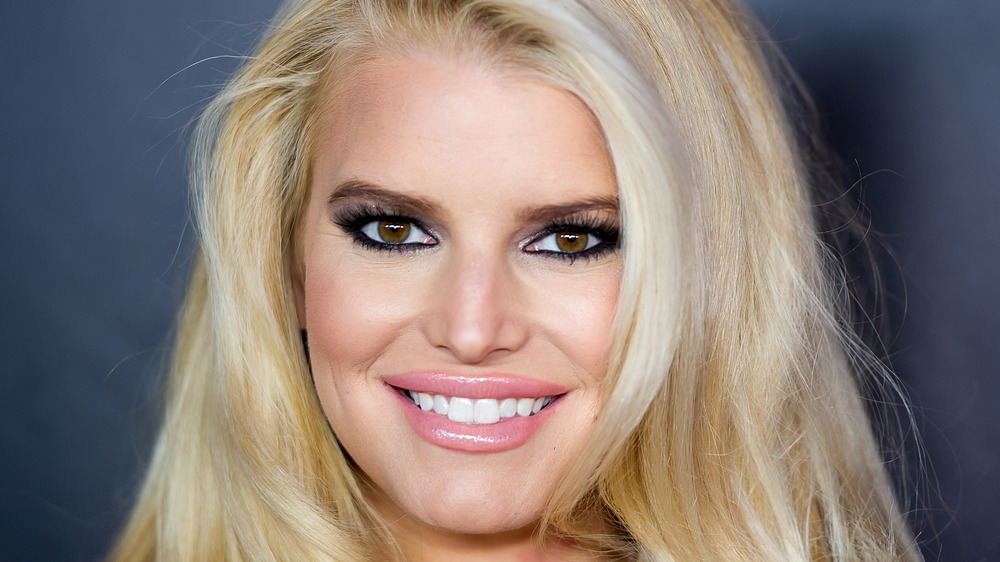 Michael Stewart/Getty Images
The following article includes mentions of substance abuse.
Jessica Simpson has come a long way in her battle with alcohol. In early 2020, Simpson shocked her fans by revealing some of the hardships on her journey through life. Most of the revelations came in her memoir, which was fittingly titled Open Book. According to the star, a family friend sexually assaulted her when she was a young girl, and the traumatic events had a profound impact on her life. "I was killing myself with all the drinking and pills," she wrote in the bombshell book (via People). 
Simpson also sat down on Today in January 2020, speaking with host Hoda Kotb and revealing a few other painful details of her battle. She shared that she didn't realize what a big problem her addiction was until it became a huge problem. In 2017, when she was close to hitting rock bottom, Simpson says she decided to get herself the help that she needed and take control of her life again. "Quitting was the easy part," she shared. "I was mad at that bottle. At how it allowed me to stay complacent and numb." The singer also told Kotb that once she decided to get sober, she also vowed to never miss any more critical events like Halloween or Christmas. "I'm going to be present," she said. 
Is Simpson still doing well in her recovery? Keep scrolling to find out.
Jessica Simpson fared well during quarantine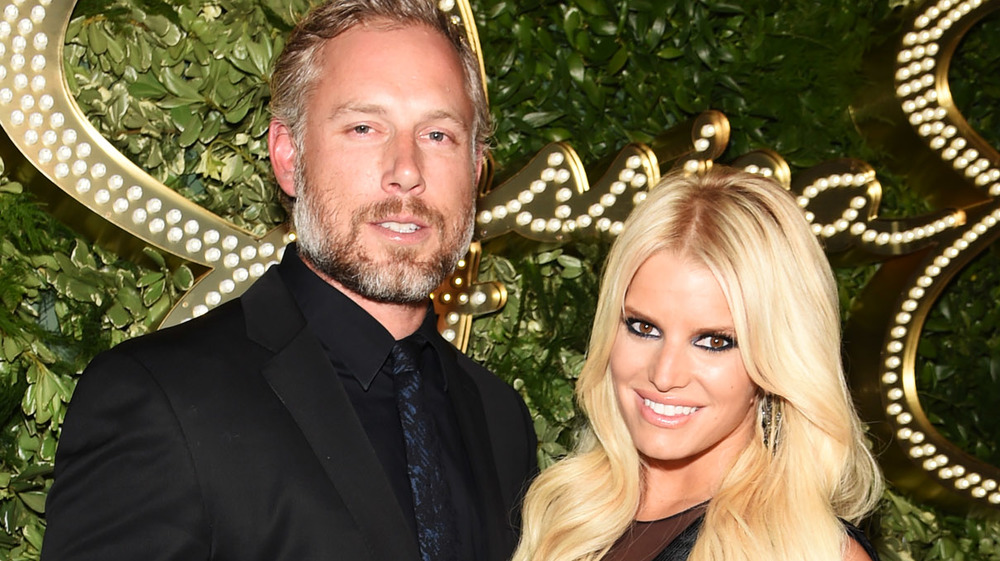 Jamie Mccarthy/Getty Images
Luckily for her, Jessica Simpson has managed to do pretty well after making the decision to give up alcohol in 2017. In March 2021, she talked about her current state of affairs on The Tamron Hall Show. A sneak peak of the interview was shared on YouTube prior to the episode airing, and Simpson gave fans an update on how she fared amid quarantine. Like many others, Simpson spent a good chunk of time at home in 2020 due to the coronavirus pandemic.
During the virtual interview, Hall asked Simpson how she was doing during such a "challenging year," and Simpson said she did not even think about drinking during the whole thing. "It's weird because alcohol was an easy thing for me to give up," Simpson told Hall. "It was holding onto how I romanticized the pain I liked to hold on to." The fashion designer also revealed that she and her husband, Eric Johnson, agreed that they "could not have drank through this." 
In January 2020, around the time that her new book was released, Simpson told People that Johnson was incredibly supportive and decided to stop drinking immediately when his wife did. It's refreshing to see a famous couple leaning on each other for support and being so candid about the hardships in their life. 

If you or someone you know is struggling with substance abuse and mental health, please contact SAMHSA's 24-hour National Helpline at 1-800-662-HELP (4357).