Jessica Simpson's Newest Project Promo Leaves Fans Concerned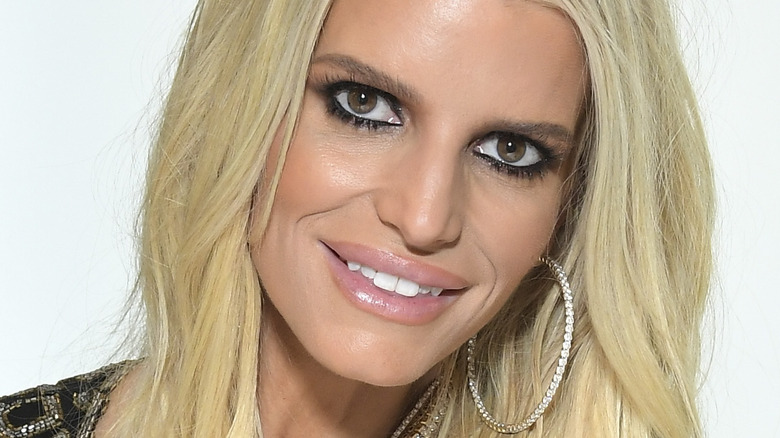 Charley Gallay/Getty Images
Jessica Simpson's confident in her own skin no matter what. The fashion designer and actor talked about making the most of the constant scrutiny over her body. "I've been criticized, and it hurts, but I've been every weight and I've been proud of it," Simpson told Extra. "I decided, 'Okay, everybody is going to talk about my weight all the time, I might as well make money off of it and turn it into a business of selling clothes and acceptance."
In fact, Simpson's decision to make money off of her haters has really been her best form of revenge. In fact, she came onto the Home Shopping Network and sold an unreal number of dresses. Our girl knows how to hustle and look good while she's doing it. "I do everything better in a platform," she told Extra. That's some fabulous energy. Simpson's hustling again, this time in a collaboration with Pottery Barn, but her vibe in a video clip had fans worried.
People commented on Jessica Simpson's voice
Jessica Simpson shared a video of her daughter Birdie Mae Johnson's bedroom in a design collaboration with Pottery Barn. She dropped the video on Instagram on November 3, and added the caption, "I just really don't think that there's any risk you can't take." Simpson showed off a cute treehouse-type bed frame, saying, "This really, to me, is Birdie's personality." While the room's adorable, with vibrant wallpaper and bright bedding, fans were concerned by Simpson's behavior in the video, as Simpson's speech sounded different. "Why does she talk like that now .. it's just strange, it's in every video of her talking. Like she is trying really hard to get the words right," one person wrote. "[S]omething seems off...." another person wrote. "Please tell me I'm not the only one that hears her voice being totally slow...is she ok?!?!" another added.
Others commented on how Simpson looked. "Respectfully...she looks [frail]," another added. Simpson shared on April 7 that she lost 100 pounds in a cute bikini pic on Instagram. And it wasn't the first time in her life! "I have gained and lost 100lbs 3x so I never thought this moment could or would happen, but I'm finally spring breakin' wearin' a BIKINI!!!!!!" she wrote. As for her voice, that one isn't as clear.