Why Jessica Simpson Always Celebrates Her Body No Matter What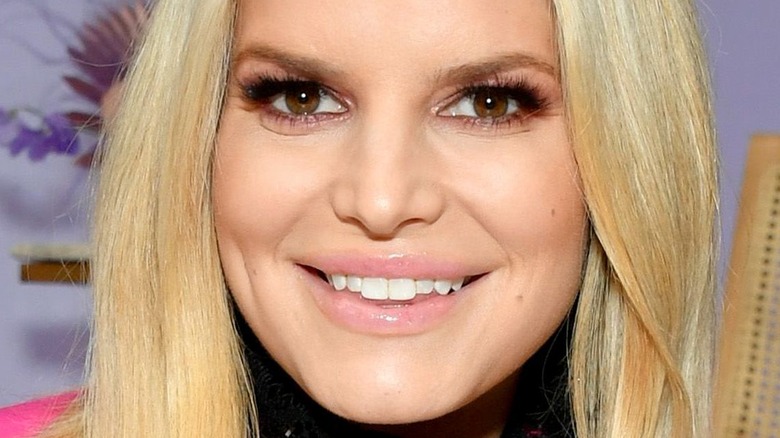 Amy Sussman/Getty Images
Is there anything Jessica Simpson can't do? The star wears many hats in her life, including that of a singer. Simpson had some killer vocals, and we loved her duets with Nick Lachey before the two called it quits. As she has evolved in her life, Simpson has become a mother to three beautiful children, and she's also a fashion mogul. Simpson has amassed a net worth of $200 million, thanks to her successful fashion brand that shows no signs of stopping. According to Today, Simpson founded her namesake brand in 2005, but sold it to Sequential Brands Group, Inc. in 2015. After a long battle, she and her mother (and co-owner) were able to regain control of the brand. "I am truly humbled to reclaim 100% ownership of MY name and my brand. It was a long journey getting to this point," she shared in November 2021.
And Simpson has done her best to keep fans updated on all aspects of her life via social media, sharing anything from business news to bikini-clad shots. In April, Simpson shared a selfie-style image as she rocked a pink-patterned bikini that showcased her figure. She accompanied the shot with a caption that shared how proud she is of her body. "I have gained and lost 100lbs 3x, so I never thought this moment could or would happen, but I'm finally spring breakin' wearin' a BIKINI!!!!!" she exclaimed. "Hard work Determination Self Love."
Now, Simpson is also sharing why she celebrates her body, no matter what.
Jessica Simpson is confident in her own skin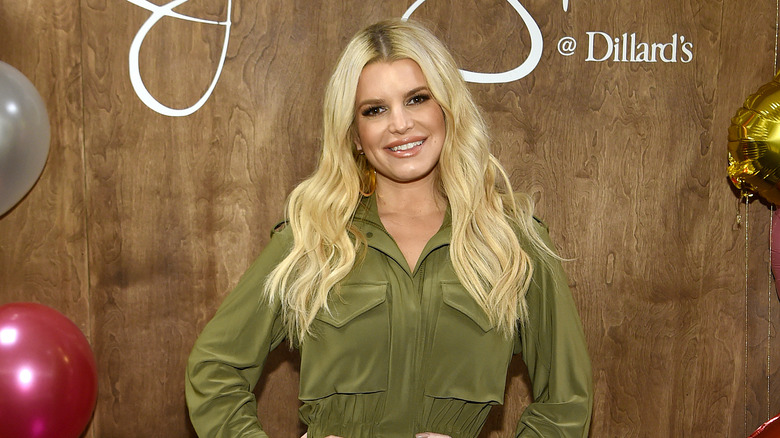 John Shearer/Getty Images
Jessica Simpson feels confident in her body, no matter what size. The mother of three has always been candid about losing and gaining weight, and she chatted about the topic with People in April. Simpson, who created her clothing line around women of all shapes and sizes, shared a sweet little motivation for fans.
"It's hard to not see your flaws first, [but] I think that, as a society, things are changing. And that's great because every body's being celebrated," she told the outlet. "So I understand the mentality of all women, and I understand loving where you're at or wanting more, or wanting something better." The fashion mogul also shared why she's so impressed with her own figure. "I always celebrate my body. The fact that it made children is unreal," she dished, calling women's bodies "phenomenal" for all that they're capable of doing.
Simpson is not the only celebrity to make an inclusive clothing line. Khloé Kardashian's Good American brand also aims to serve women of all sizes, which Kardashian is proud of. "At our core, the desire is to make fashion as inclusive as possible and for women to feel empowered and represented," she told Bustle in March. We've got to applaud all these female trailblazers!