Gigi Hadid Makes Her Feelings About Elon Musk's Twitter Takeover Crystal Clear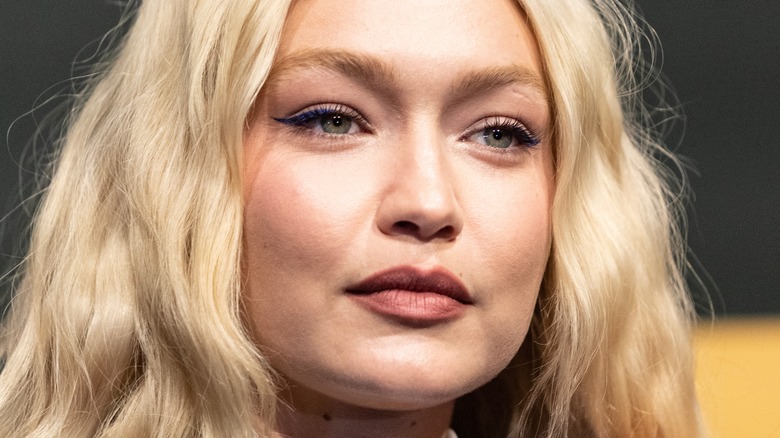 lev radin/Shutterstock
Unless you've been living under a rock, you're probably well aware by now of billionaire Elon Musk's Twitter takeover. 
On October 27, the businessman closed the staggering $44 billion dollar deal and immediately started cleaning house. As reported by The Washington Post, chief executive Parag Agrawal, chief financial officer Ned Segal, head of legal policy, trust, and safety, Vijaya Gadde, and Twitter's general counsel, Sean Edgett were promptly sent packing. But Musk wasn't done yet. The human rights team also got their pink slips. "Yesterday was my last day at Twitter: the entire Human Rights team has been cut from the company," Shannon Raj Singh wrote in a bombshell tweet on November 4. "I am enormously proud of the work we did to implement the UN Guiding Principles on Business & Human Rights, to protect those at-risk in global conflicts & crises," she penned in part. YIKES.
As one can imagine, following the controversial acquisition and subsequent layoffs, many have voiced their disdain... including model and businesswoman Gigi Hadid.
Gigi Hadid refers to Twitter as 'a cesspool of hate and bigotry'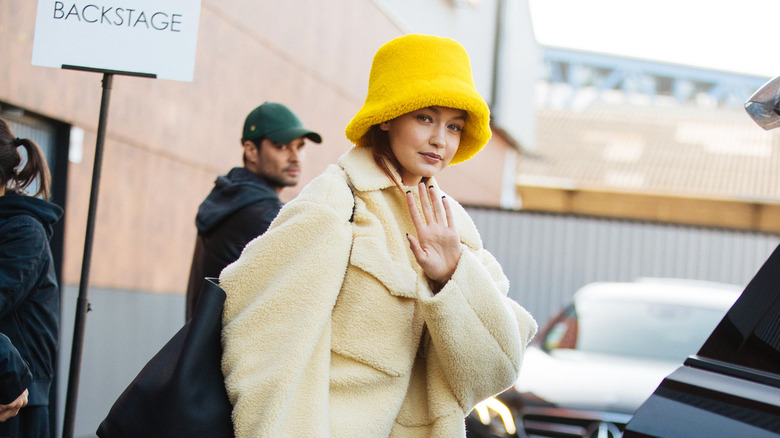 Melodie Jeng/Getty Images
She's out!
On November 4, Gigi Hadid revealed on her Instagram Story that she had deactivated her Twitter account. "For a long time, but especially with its new leadership, it's becoming more and more of a cesspool of hate & bigotry, and its [sic] not a place I want to be a part [sic] of," she penned along with a screenshot of a tweet wherein Shannon Raj Singh announced that the company's entire human rights team had been given the boot, per Page Six. "I can't stay it's a safe place for anyone," she continued, "nor a social platform that will do more good than harm," she added.
It should be noted, however, that Hadid isn't the only celeb to part ways with the microblogging and social networking service. Screenwriter, producer, and author Shonda Rhimes penned one final tweet that read, "Not hanging around for whatever Elon has planned. Bye," before deactivating her own account. Meanwhile, actor Alex Winter also locked his Twitter account. "Elon Musk taking over Twitter and making it a private company with less oversight has immediately made the platform more prone to hate speech, targeted attacks, and the spread of disinformation," he wrote in an email about his decision, per NBC News. "If Twitter returns to being a public company run by rational actors, many of us will return," he added.